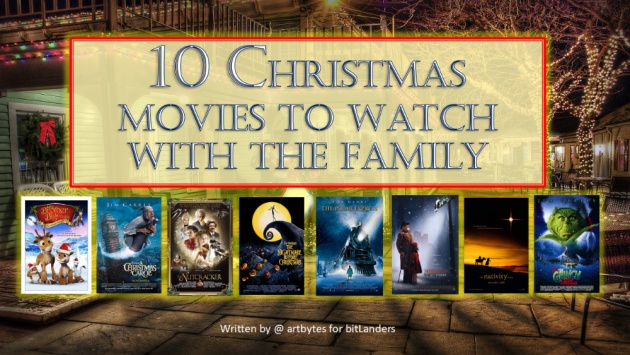 Image Credit: @artbytes via bitlanders
It's December and it's Christmas season once again! With at least a couple of weeks vacation this year, I guess it's a good way to enjoy some time with my wife and two little boys watching some Christmas movies.
Here are 10 of the movies about Christmas that I am planning to watch with my family.

10. A Nightmare before Christmas (1993)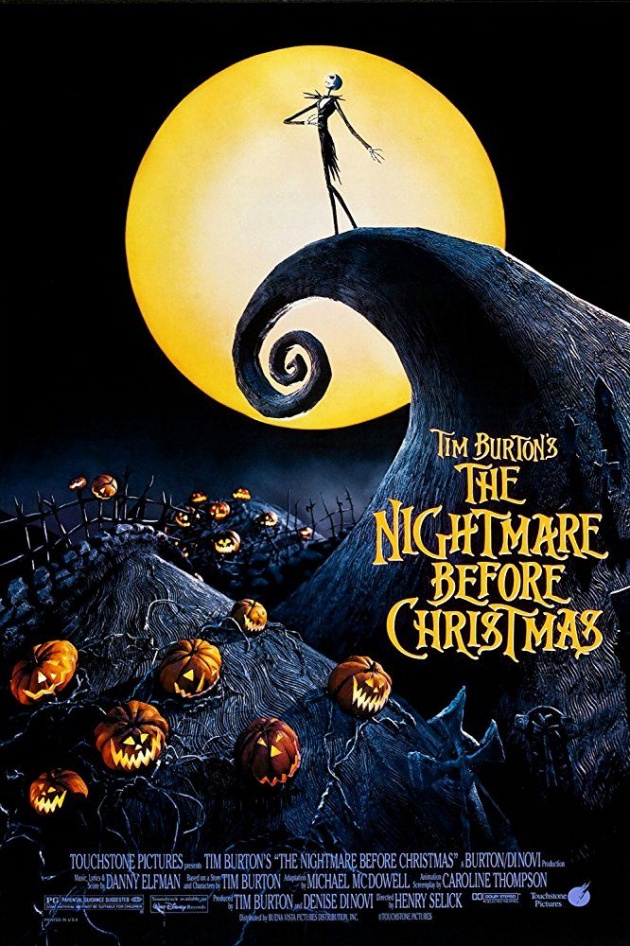 Image Credit: IMDB - (A Nightmare Before Christmas)
Tim Burton has a knack of turning a classic children story into an adventure-horror movie. 'A Nightmare Before Christmas' however is all his creation. A stop motion animation released in 1989, the acclaimed writer/director successfully merged Halloween and Christmas into one movie.
Honestly speaking, I have not seen this movie yet nor any idea about it. Except for the synopsis that I read from the IMDB website.

9. How the Grinch Stole Christmas (2001)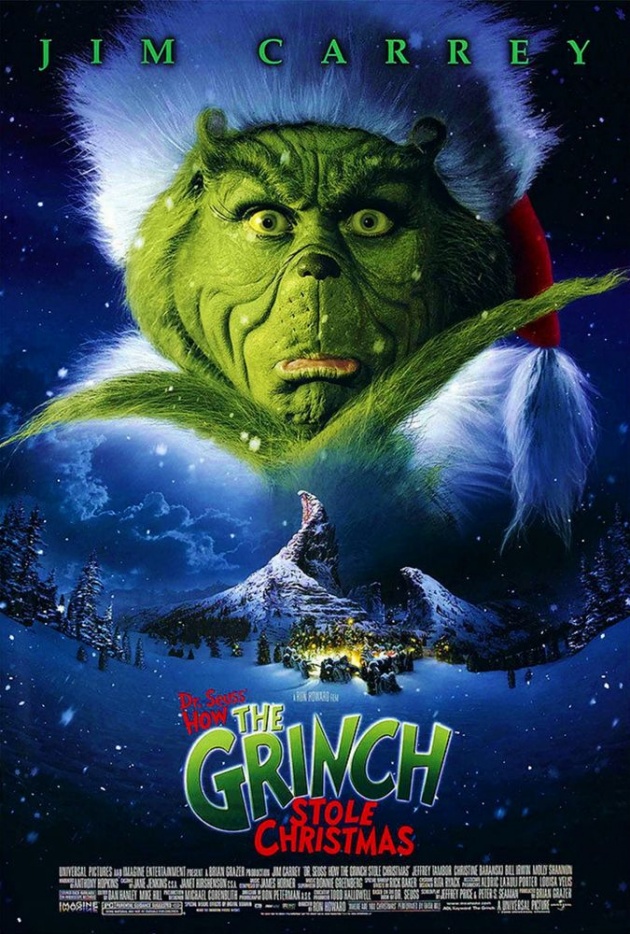 Image Credit: IMDB - (How the Grinch Stole Christmas)
Funnyman Jim Carey stars as the Grinch in the 2000 remake of a Christmas fantasy comedy movie. "How the Grinch Stole Christmas is a children 1967 story written by "Dr. Seuss".

Every Who - the residents of Whoville - love Christmas. Everyone but the Grinch. A vengeful creature, the Grinch hate all the residents of Whoville. The Whos hate the Grinch for the countless pranks he has pulled on them. He lives on the mountain at the edge of the town. Fed and tired of listening to the joyful 'Whobilation' of the Whos, he planned to ruin the celebration of Christmas.
However, a young girl named Cindy Lou got interested in the life story of the Grinch. This made the life of the Grinch more complicated than it was. But this movie has at least one important message about Christmas.
I'm glad he took our presents. You can't hurt Christmas, Mr. Mayor, because it isn't about the... the gifts or the contest or the fancy lights. That's what Cindy's been trying to tell everyone... and me. I don't need anything more for Christmas than this right here: my family.

-Lou Lou Who
The 2018 animated movie "The Grinch" is quite interesting too. Watch the trailer here.
8. Mickey's Magical Christmas: Snowed in at the House of Mouse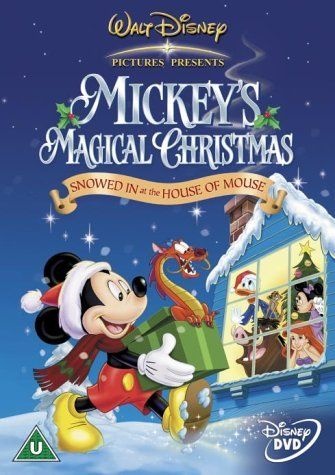 Image Credit: IMDB - (Mickey's Magical Christmas: Snowed in at the House of Mouse)
As I mentioned, I got two little boys. Christmas season is the time to be a kid at heart my self and enjoy some kiddie cartoons like this Disney movie.
(Wait! Almost every movie in this list are animated movies!)
A Christmas show was just finished in the House of Mouse. But a snowstorm blocked all exits that no one can leave. Mickey decides to throw a Christmas Party. Everyone is happy, except for Donald Duck! Donald does not feel the spirit of Christmas.
Mickey shows a series of different cartoons showing what Christmas is all about!

7. A Christmas Carol (2009)
Video Credit: Walt Disney Studios via YouTube
Based on a novel by Charles Dickens. This 2009 Walt Disney animated adaptation stars Jim Carrey as Miser Ebenezer Scrooge. Scrooge is visited by three spirits that revealed to him his miserable existence. The spirits showed to him how cruel he is, what opportunities he wasted in his youth and would become of him if he does not change his ways. Scrooge must decide what his future would become.
6. Little Brother Big Trouble: A Christmas Adventure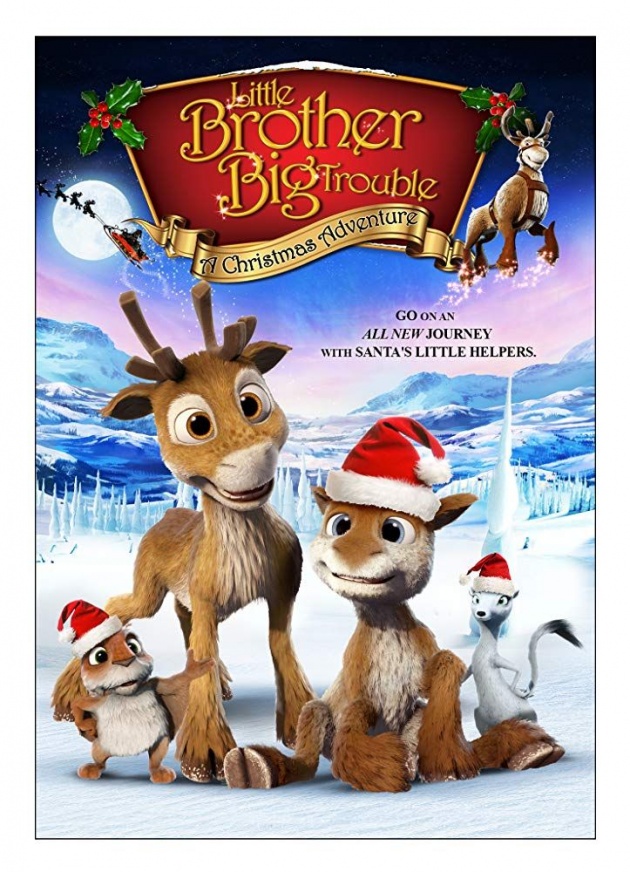 Image Credit: IMDB - (Little Brother Big Trouble: A Christmas Adventures)
This is a sequel to the animated film "A Flight Before Christmas". Niko, a young reindeer must find his missing stepbrother Jonni. Jonni was kidnapped by eagles under the command of White Wolf.
Niko is joined by some friends to help rescue his missing stepbrother and save Christmas.
5. The Nutcracker in 3D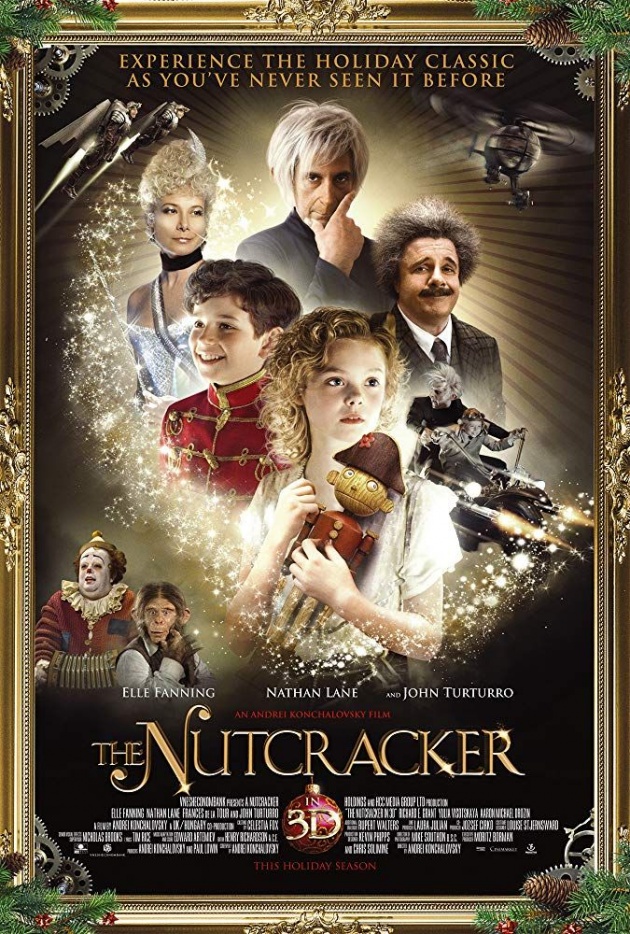 Image Credit: IMDB -(The Nutcracker in 3D)
Adapted from the ballet the Nutcracker.
Mary's Christmas got exciting when her beloved beloved Uncle Albert arrived and gave her a wooden Nutcracker as a gift. Later that night Mary dreamed that the Nutcracker came to life. The Nutcracker introduced himself as "NC". NC takes Mary (Elle Fanning) into a wondrous journey through a world where the toys are ten times bigger.
But an army of evil rats have taken over NC's kingdom and plots to overthrow humanity. When NC was captured by the Rat King, it's up to Mary and her little band of toys to rescue him and stop the Rat King from taking over the world.
Reality is merely an illusion, albeit a very persistent one.

-Unlce Albert
4. The Polar Express (2004)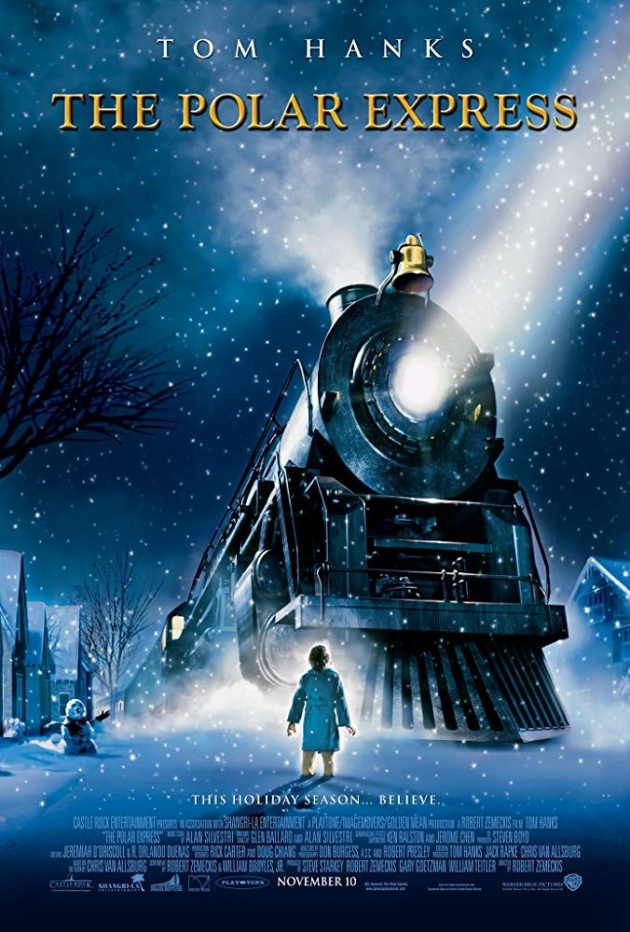 Image Credit: IMDB -(The Polar Express (2004))
This 2004 3D animated movie tells of the story of a boy who no longer believes in Santa Claus. Based on a 1985 storybook with the same title written by Chris Van Allsburg.
On Christmas Eve, the boy was startled to see a train stopped in front of their house. He went down to investigate. The label on the train says, "Polar Express". The conductor (Tom Hanks) tried to convince the boy to get on the train to the North Pole. Reluctantly, the boy got on board. There were other kids on the train as well. Together they took the Polar Express for a magical ride to the North Pole.
Seeing is believing, but sometimes the most real things in the world are the things we can't see.

-The Conductor
3. A Miracle on 34th Street (1994)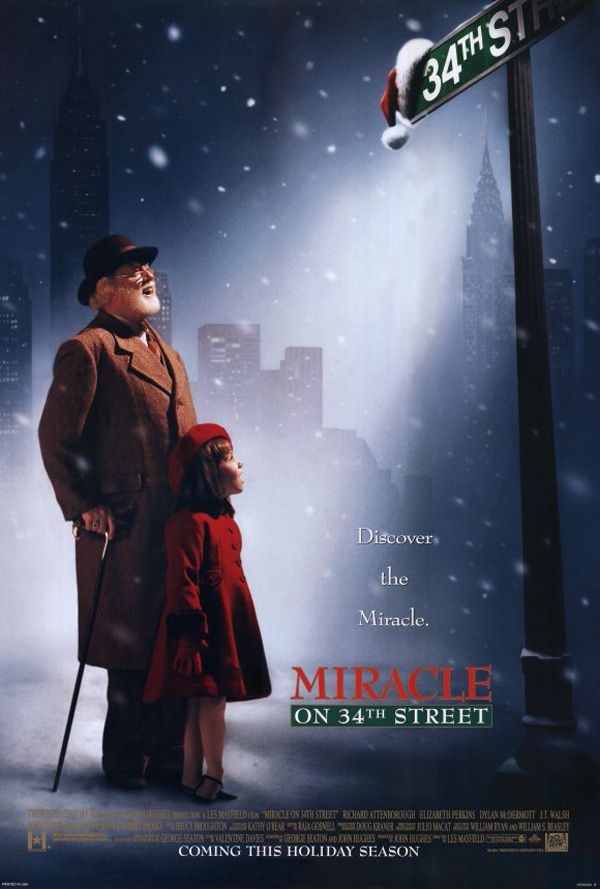 Image Credit: IMDB -(A Miracle on 34th Street (1994))
The original version of this film was released in 1947 (en.wikipedia.org/wiki/Miracle_on_34th_Street). Prefer to watch the 1994 version.
Susan (Mara Wilson), a 6-year old girl lost her belief in Santa Claus. But the new Santa Claus her mother hired for Cole's Department store told her that he is the real deal. The new Santa, named Kris Kringle (Richard Attenborough), made a deal with Susan. That if she receives her three wishes, she would again believe in Santa.
But when Kris Kringle was accused of assault, it's up to Susan and her mother's lawyer-boyfriend to convince the judge that Santa Clause is real and Kris Kringle is the real one.
2. The Nativity Story (2006)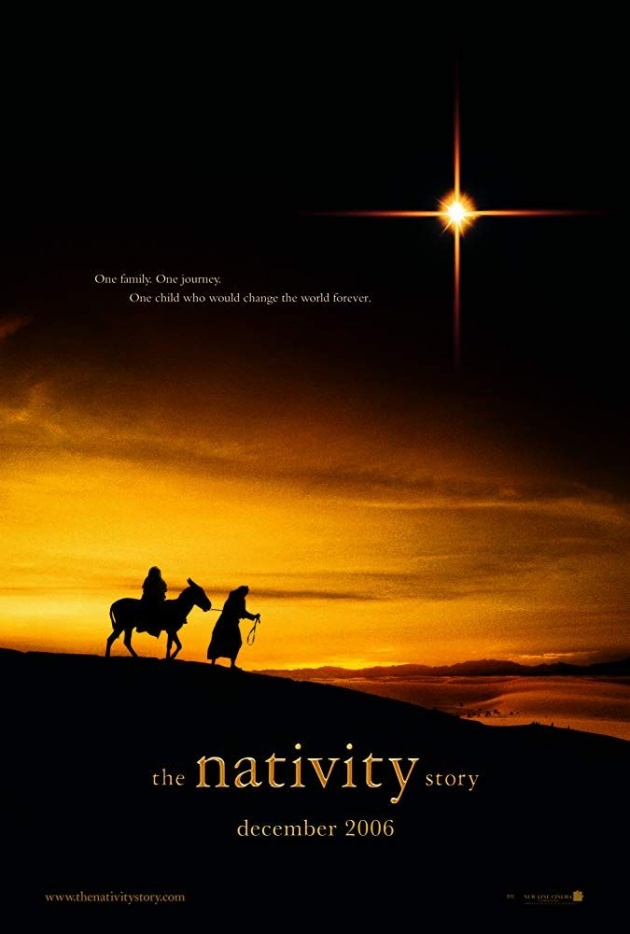 Image Credit: IMDB -(The Nativity Story (2006))
Christmas is not just about Christmas lights, Christmas Trees, snowmen gift giving and Santa Claus. In fact, the Actual feast of Santa Claus is on the 6th of December. Every 25th of December the whole Christian world is celebrating the birth of no other than Christ himself. That's where the name Christmas came from.
Here is a heartwarming movie about the birth of Christ.
There is a will for this child greater than my fear of what they may do.

-Mary
1. The Star (2017)
The same story of Christmas but told from a different angle. To be precise, told from a different point of view. From the donkey named Bo (Steven Yuen) that Mother Mary rode on their way to Jerusalem.
Featuring the song of Mariah Carey, The Star is a fun-filled way of telling the "Greatest Story Ever Told". Starting with the adventures (or misadventures) of the donkey and several of his animal friends.
Video Credit: Movie Clips via YouTube
You know, I think people are gonna remember this night. What happened here around this manger will be celebrated for thousands of years.

Families will come together and exchange presents and sing carols. All to remember the grace of this moment that we are witnessing right now.

-Deborah (one of the camels)

Special Mentions:
These are the 10 Christmas movies that I'd like to watch with my family this Christmas. But here are two more movies that I would like to include in my list. Though the events in these movies happened at Christmas, they are not actually about Christmas.
Home Alone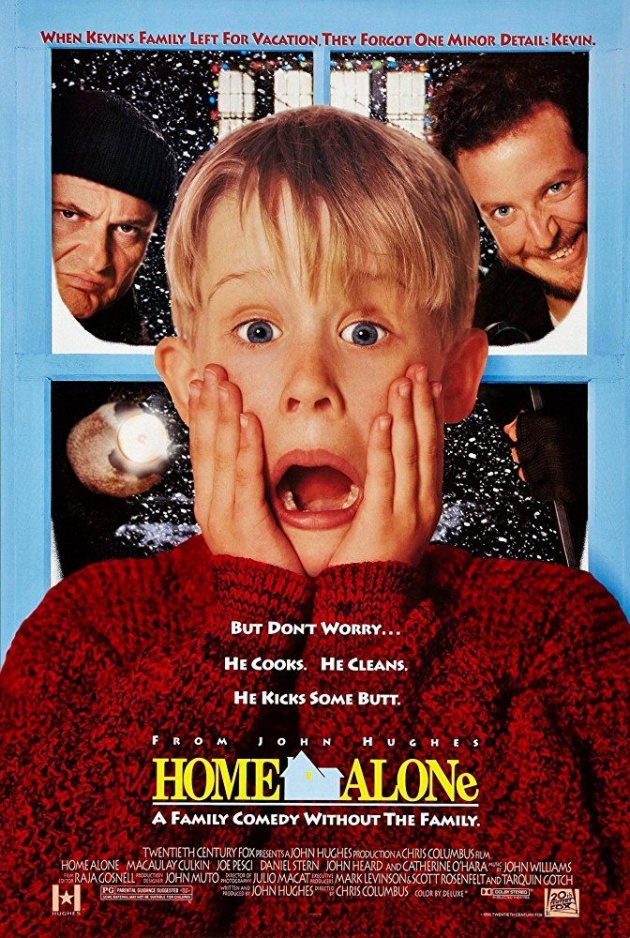 Image Credit: IMDB - (Home Alone)
The movie that sky-rocketed Macauley Culkin's popularity to the Stratosphere. It is one of the top-grossing Christmas-related movies of all time.
His family went for a Christmas vacation. Leaving Kevin (Macauley Culkin) home alone for Christmas. His real adventure started when he realized he had to protect their house from two thieves.
Alone For Christmas
I saw this title when I was searching for Christmas movie titles. Perhaps, a parody for the movie Home Alone, I thought this is very interesting to watch.
Instead of a kid that was left alone in the house for Christmas. The star of this movie is a dog that was left alone for Christmas! Kevin Sorbo stars as the dog catcher... I have no idea what happens in this film. I guess it will be more fun to watch if I keep it that way.
This is it for now. I hope you like this list and let me leave you with an early greeting.
Merry Christmas Bitlanders!
-o-o-O-O-O-0-0-0-O-O-O-o-o-

John Reynold Loberiza (a.k.a @artbytes) is a freelance graphic artist, web developer, and blogger. He is also a licensed Financial Adviser under Insular Life.
The content of this blog post is the author's original work. Proper credit is always given to the respective sources of information and images. Please feel free to check out my other blog posts: http://www.bitlanders.com/Artbytes/blog_post
If you have any reactions or inquiries regarding the subject of this post, please write it in the comment or send the author a private message.
For more information or questions you can also:

Follow me on Twitter: http://twitter.com/jrlcentral
or email me at jrlcreativeideas@gmail.com

~°~°~°o0O0o°~°~°~
If you are not a member of Bitlanders yet and you are a content creator- a writer, blogger, photographer, an artist or a hobbyist, you can earn from your creations (blog posts, photos, artworks, or videos) by uploading them in Bitlanders.
Join Bitlanders

You can join Bitlanders by clicking this link-> http://bit.ly/Join_bitlanders