Before I go ahead to my blog post, here is a video that is worth checking out on Biyahe ni Drew: What to do in Tagaytay?
Video Credits: GMA Public Affairs via Youtube
Tagaytay holds a special place in my heart. It is my family's favorite tourist destination in the south because it is only an hour away from home and there is endless attractions to see and things to do. Moreover, the weather is cooler especially during BER months. Going to Tagaytay is easy peasy. From the north, you can take a bus going to Nasugbu, Batangas and ask the driver to drop you off in Tagaytay.
10 Exciting Things To Do in Tagaytay
If you happen to visit Cavite, here are 10 exciting things to do in Tagaytay.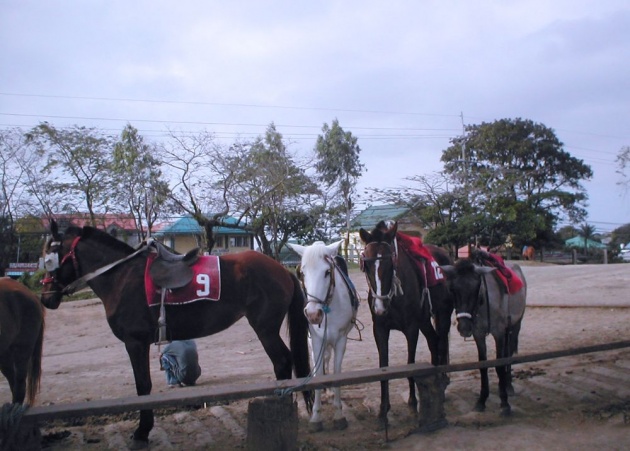 Image Credits: tagaytay-snaps
Horseback-riding is one of the most popular recreational activities in Tagaytay. You can do it in Picnic Grove after having a picnic with your family, friends or special someone. Entrance fee to Picnic Grove is 50 pesos per person while horseback-riding ranges from 150 to 200 pesos. Besides horseback-riding, you can try ziplining, that comes with a souvenir photo, too. If you are not the fearless type, you can walk around through Eco-trail. You will be enwrapped by plants and trees that will help you feel calm and peaceful.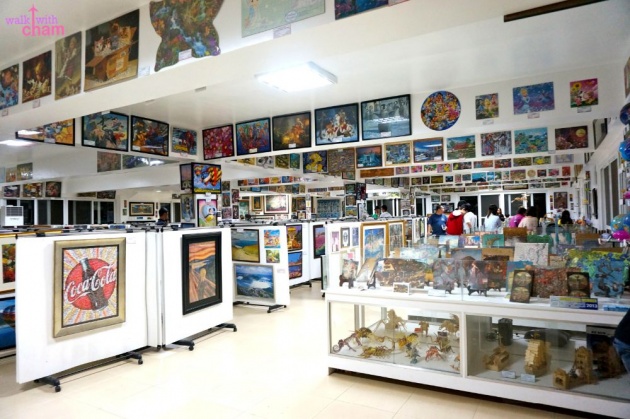 Image Credits: walkwitcham
Puzzle Mansion is fast becoming a popular tourist spot in Tagaytay. It is known as the museum with the biggest collection of a jigsaw puzzle in the whole world. It was way back in 2011 when the idea was created. You can find it at Lacuna residence in Tagaytay. The place is quite hard to spot but good thing they have put up signs so you won't get lost. The best time to go here is when the owner, Gina Lacuna, is at the museum so she can give you the tour herself.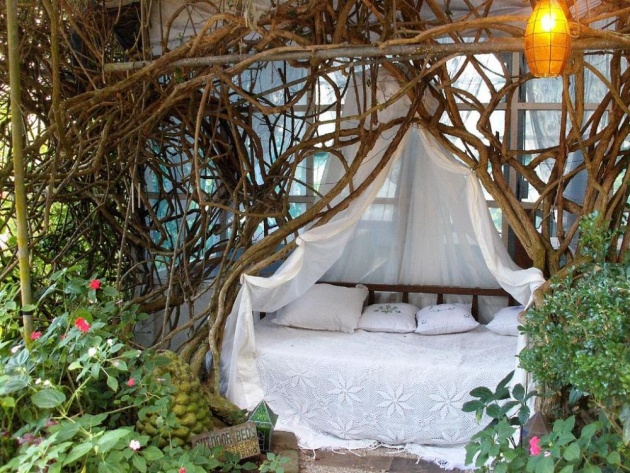 Image Credits: vigattintourism
Another must-visit place in Tagaytay is Sonya's Garden. There are many reasons why you should visit it on your next holiday or vacation: Pick the flowers and eat them, enjoy a healthy buffet, feel revitalized at their spa, and a whole lot more. Sonya's Signature Massage, which is a full body massage, costs Php 1,008. It is like a home away from home. They can hold events, too, such as baptismal, birthdays and weddings.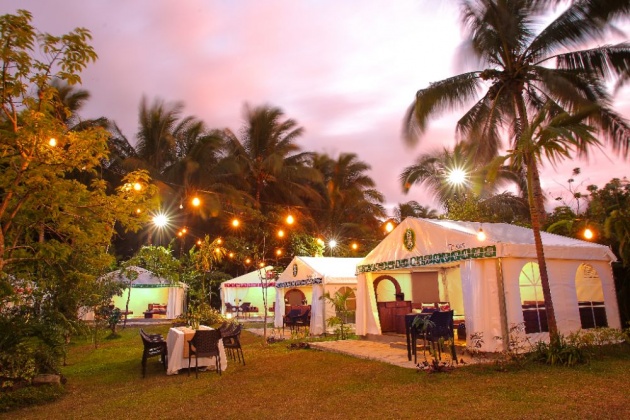 Image Credits: nurturewellnessvillage
Nurture Wellness Village will tickle your fancy for sure. Stay here for a night or two and enjoy a personal Filipino experience like no other. You have an option to stay in DeLuxe Forest View Room, Family Room, Ifugao Spa Suite or Superior Garden View Room. If you want to experience camping in style, try their glamping or glamorous camping packages.
Eat Tagaytay's famous Bulalo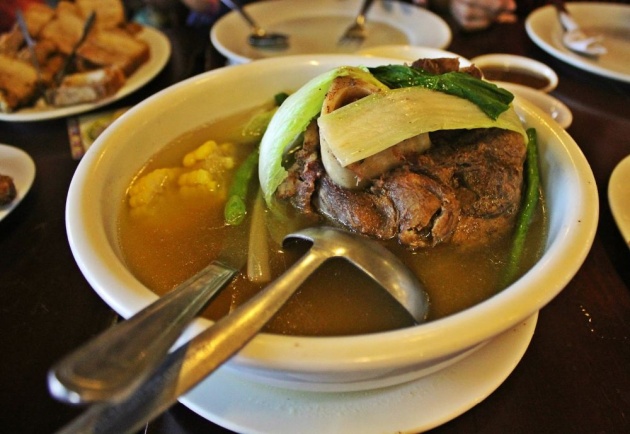 Image Credits: primer
Are you up for some food adventure? Tagaytay offers a wide range of food choices from carinderia style to fine dining restaurants. One of the most favorite food item in Tagaytay that you should not miss trying is bulalo. There are many restaurants that offer it such as Diner's Bulalo, Green ATS, Josephine's, Mahogany Market, and RSM Lutong Bahay to name a few.
You travel with the hope that something unexpected will happen. It has to do with enjoying being lost and figuring it out and the satisfaction. I always get a little disappointed when I know too well where I'm going, or when I've lived in a place so long that there's no chance I could possibly get lost."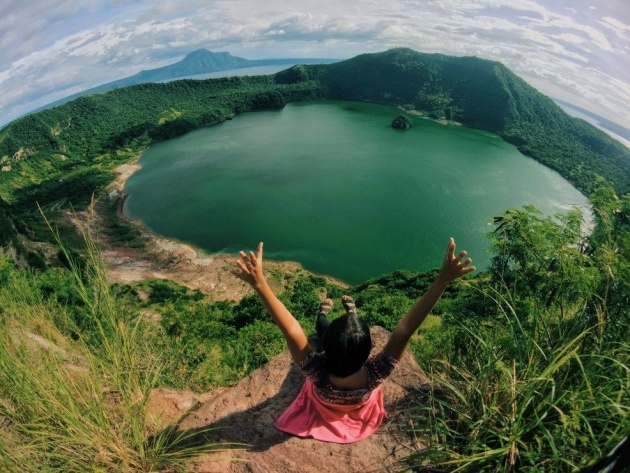 Image Credits: gamintraveler
If you are heading to Tagaytay, never miss the opportunity of hiking Taal volcano. You have to rent a boat which can cost a lot if you are going solo. It is best to book in advance and go there with a companion so you can split the bill. It is a 20 to a 30-minute boat ride to the island. You have to pay the entrance fee before hiking. Bring enough water as the temperature on the island can get hot and humid especially during the afternoon.
Our Lady of Manaoag, Tierra de Maria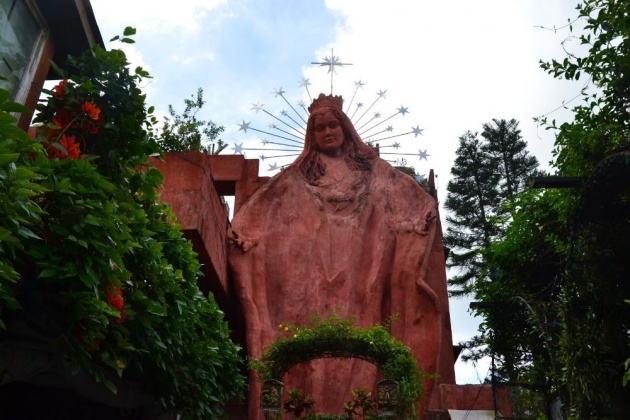 Image Credits: nicerioadventures
When you visit Tagaytay, and you are looking for a quiet place for prayer, head over to Our Lady of Manaoag at Tierra de Maria. It is one of the best places in the south to reflect especially during Holy Week. You can shop for religious items in the entrance area.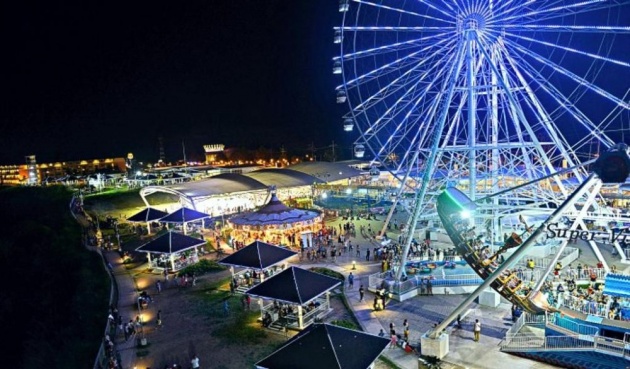 Image Credits: 2hottravellers
Sky Ranch is the place to be if you are looking for some adventure time. They have a carousel, drop tower, express train, high striker, red baron, sky cruiser, sky eye, top dance, and wonder flight among others. There are restaurants in the area when you get hungry after.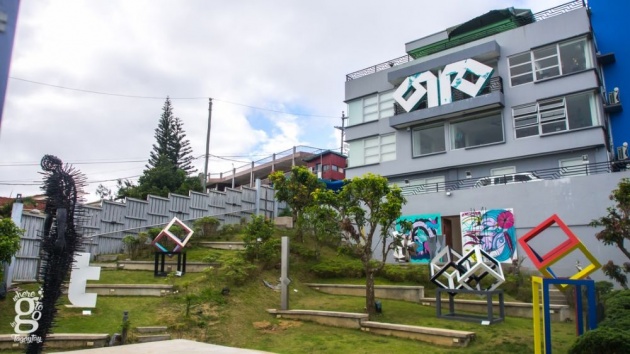 Image Credits: wheretogointagaytay
Witness the glass art creation of Mr. Ramos Orlina in Museo Orlina. Artsy and non-artsy alike will enjoy it for sure. It holds events and festivals in the area. Entrance fee to the Museo is Php 100 while Php 80 for senior citizens and students. Just do not forget to present a valid ID to avail the discount.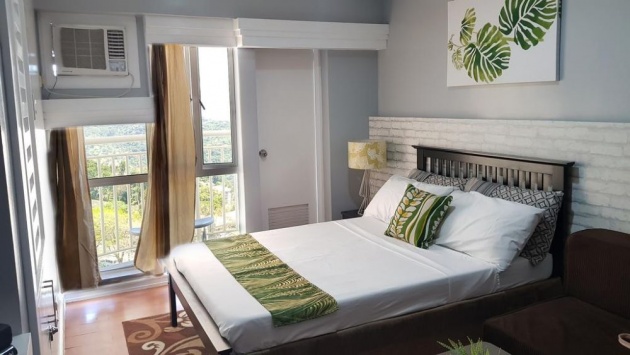 Image Credits: booking
Stay in Tagaytay for a night or two in one of the b&bs, inns or hotels. You can find rates that are within your budget. But if you want to enjoy all the facilities and amenities and have a much-needed relaxation, you can choose to stay in a posh hotel.
Before I say my final thoughts, here is another video you have to watch on Travel on A Budget - Where To go in Tagaytay
Video Credits: Where to go Philippines via Youtube
Final Thoughts
Tagaytay will always be my favorite tourist destination in the south. There is so much to do and see, and it is only an hour or two from Manila. No need to go up north if you want to experience cool weather especially during the Holiday season.
Thank you for reading, guys! God bless us all
Written by: freelancermariagrace for Bitlanders