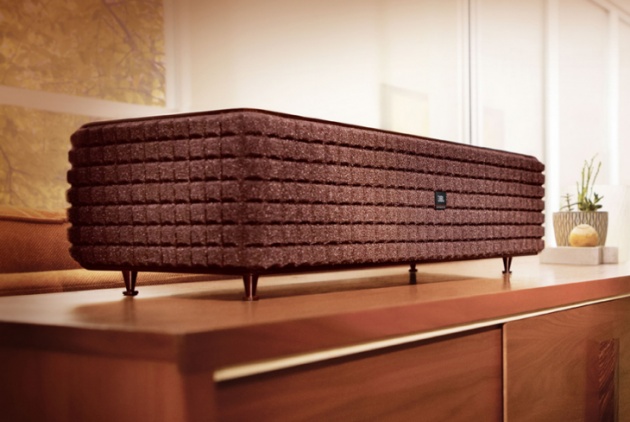 Think radios have gone out of style? Think again. And forget AM/FM. These days, new premium radios are Wi-Fi connected. That means you can listen to radio stations from around the world, yes, or, thanks to Spotify Connect, get all your favorite music delivered from your smartphone via insanely good sounding speakers. In other words, you can take a laid back approach and let a radio station pick music for you or you can program your own playlists yourself. Either way you can enjoy rich sounds in an ultra-satisfying way.
I personally own a few Wi-Fi/Internet radios. They are spread throughout the house: kitchen, bedrooms, office, etc. I particularly enjoy my Bose SoundTouch and Revo SuperConnect.
Price: $399.00
The ultimate all-in-one listening experience with the deepest, richest HiFi sound.
Price: $899.95
A powerful and precise premium wireless speaker system, featuring dual audiophile quality Folded Motion™ tweeters and a 5×7-inch mid/bass woofer for a deep, extended bass response.
Price: $199.99
The best of all worlds – amazing sound, effortless wireless streaming with AirPlay®, a Lightning™ connector for docking the latest generation of iPhones® and iPods® and a design that fits almost anywhere.
Price: $999.00
Iconic one-piece stereo that makes your music look and sound beautiful. And yes, it works with all digital devices.
Price: $200-599.00
Watch a great movie on your iPad, click the AirPlay icon and you instantly enhance the experience with the awesome sound of Beolit 12.
Price: $298.00
Hear it like you should on the portable Bluetooth speaker with even more to love. Feel the bass of the built-in subwoofer and stream music from your favorite apps and devices via Bluetooth or Wi-Fi.
Price: $999.95
With its walnut-veneered good looks and its supercharged sound, the JBL Authentic L16 takes the time-honored concept of a legacy stereo system and catapults it into the wireless age.
Price: $499.99-599.95
With the Woodbourne, you can stream music and TV audio, and change the way you hear your favorite sound, with no wires, and no limits.
Price: $299.95-449.95
A stylish and unique speaker with 360 degree sound technology (it's bigger than you might imagine).
Price: $499.95
Smart looks meet exceptional sound and supreme connectivity in a truly wireless speaker package.