Yesterday, Mike Sweeney sat down with me at a local restaurant and pulled a small piece of paper reminding me of the 5 topics for 2013 that I have mentioned before the holidays:


Films


Education


Afghanistan - Central and South Asia


Women's Empowerment


Fashion


He looked at me and asked, "what's the plan?" I looked at the list and promised that I will write about this in the next few hours.
The common denominator to all 5 subjects is Education. Yes, Education in Filmmaking, Education in Afghanistan, Central and South Asia, Education to sustain Women's Empowerment, Education in Fashion and Lifestyle.
Three things that we ask clients of Target Marketing Annex are:


Are you a thought leader?


On what subject?


How do you quantify it?


A good way to quantify Thought Leadership is the capacity to educate others on what you do best, share the knowledge, and with it, the wealth.
Eren Gulfidan is the Creative Director of Film Annex. She has done a marvelous job on scouting great independent filmmakers, include them in the Eren's Picks basket and sponsor their future work. She has also invited them to create their own Filmmaking Curriculum for our network of schools in Afghanistan and the 30,000 students connected to the World Wide Web through the Examer Educational Software. The filmmakers can count on the support of the students on social media platforms, their feedback, and technical and artistic support.
Entering Afghanistan, Central and South Asia as a sponsor for Education was a suggestion of Roya Mahboob. She is a visionary female CEO from Afghanistan who shared her ideas and helped us make a difference for the lives of 30,000 students, with a target of 160,000 students by 2014. Those are 30,000 young women and men that one day will be leading social media projects, write online blogs and articles, shoot films, documentaries and interviews, generate revenues and sustain their life and education, and create new jobs and opportunities. They are compensated with the same parameters as American and European writers and filmmakers.
Women's empowerment is a hot topic in the region and a delicate balance between traditions and progress. Social and digital media are the perfect tool to establish progress and sustain women's empowerment in the respect of local traditions. I explained it in my article Women Empowerment in Afghanistan, Human Rights, Government and Leadership. Here are a few thought from that article:
Nobody can beat women in communication skills, social media, and data exchange.
More videos and more written content = More Female Management = More Opportunities for Women
My brother and I have been in fashion since birth. Our father, Roberto Rulli, was a textile agent. We spent our youth playing with fabric swatches and attending textile shows in Florence, Milan and Paris. To this date, we own MTI USA Inc, a textile and garment manufacturing company that operates in the USA, Europe and Asia. Fashion has always been part of our lives and is a clear engine of Italian women empowerment and economic growth. I wrote a few thoughts on the article "Supporting Afghanistan's fashion Industry is a Job for Italians" and I am looking forward to what Fashion can and will do for Central and South Asia. Educating the youth of Afghanistan on what Fashion is and empowering women to design, produce, distribute and monetize their ideas is the next step. Social and digital media can empower them and us using this great opportunity with limited costs and great upsides.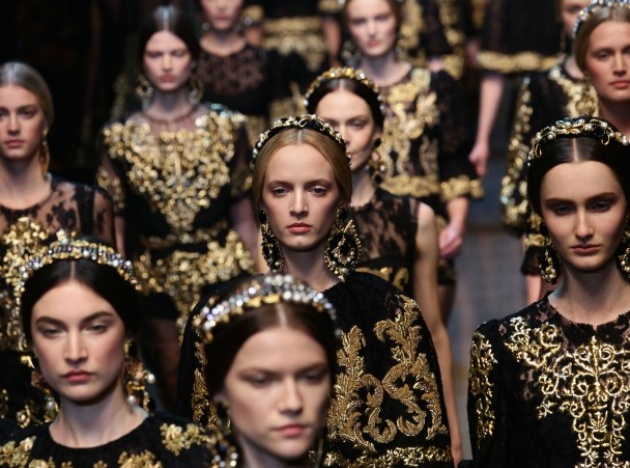 Social media is the perfect tool to create peer to peer education and economic opportunities. Sustainability is assured by digital media and advertising. Read my notes on how Afghan students can create a sustainable network of 1.6 billion people and empower Afghanistan's economy: "Peer to Peer Governance for Afghanistan, Central and South Asian Economy and Educational System."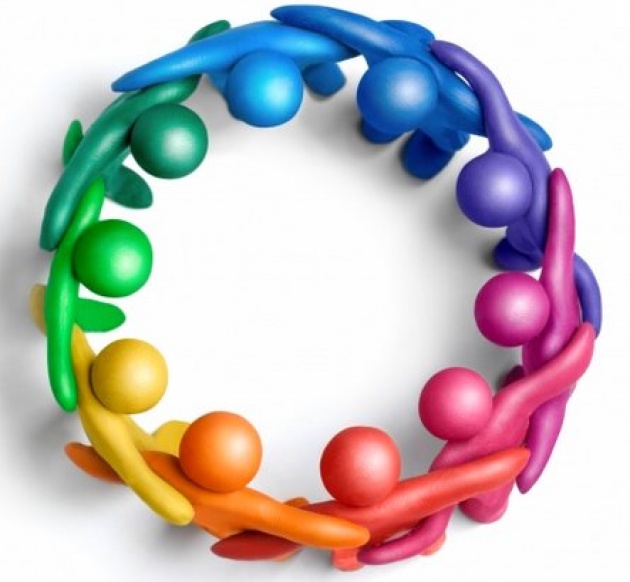 Lastly, a reminder:
Interesting People With Interesting Opinions Make Interesting Media.
Sharing your wisdom and knowledge with young women and men from countries like Afghanistan, Bangladesh, Bhutan, India, Kazakhstan, Kyrgyzstan, Maldives, Nepal, Pakistan, Sri Lanka, Tajikistan, Turkmenistan, and Uzbekistan will allow you to define your goals. They will be the ultimate judges of your thought leadership. Don't Be Afraid.