How the world would look if it were measured by its wealth.
(Source: ONE.org)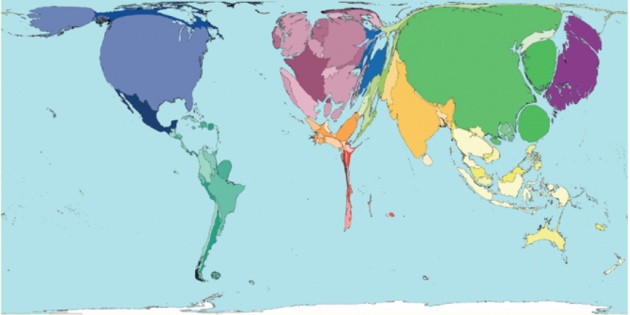 Using data from the World Bank Development Indicators, Global Finance's map shows us what the world will look like in 2015 – that is if it were inflated to the size of their economic wealth. Once again, the need to spur growth in Africa is not just evident, but necessary.
What does this mean?
This map clearly shows the lack of projected wealth in Africa by year 2015. Surprisingly, the most important factor in this equation is China. The country is growing at an incredible rate, and will soon be the leading economy in the world. China will soon dominate it's largest economic neighbor, the United States of America. While China growing so vastly and quickly, Africa is left shriveling in poverty, disease and crippled as a direct result of a lack of utilized resources.
How can Africa help the World Economy?
With Africa having such little wealth and such a growing population, it has ability to achieve incredible economic results faster than any other part of the world! If Africa can grow economically, it will help equally distribute wealth in the World Economy, which will result in a more balanced and equal world.
How can YOU help?
There are incredible opportunities and ways of supporting Africa available RIGHT NOW that only cost absolutely nothing, and actually create incentives for participation! Online platforms such as Free Rice by the United Nations World Food Programme, and soon be released by the United Nations Convention to Combat Desertification Play & Plant Trees educate users while donating rice and planting trees for every correct answer! These are free online games that you can join right now to help end the crisis in Africa.
(Source: ONE.org)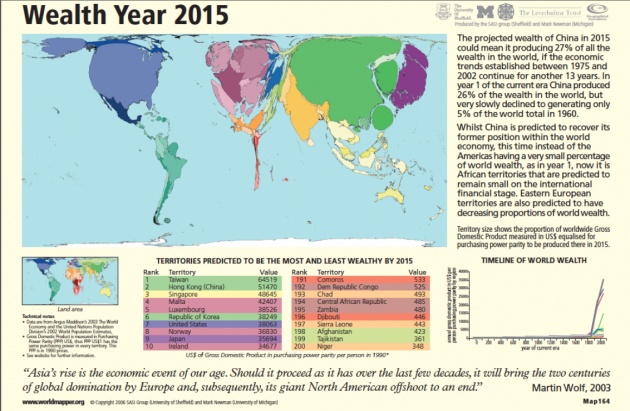 Learn more about ways you can help Example Africa by clicking here!
Please share this article and help spread the word so we can live in a better world while we plan for a greater future!