Video credits: Jean Beltran-Figues via bitLanders.com
My first half was really exciting and fulfilling as I look back. Everything was going the way I want my year, plus with the announcement that I was pregnant on the month of June, I can't be any happier!
However, that thing that we had been waiting for as husband and wife were taken away from us. We don't know what caused it, if it was our fault or if that was really an incorrect placement in the first place, we have no single idea. All we knew was that we lost our baby and I had to be operated.
Now I keep that slice on my belly as a reminder that I don't own my body. I have to take care of it and prepare it for my future little ones who will be boarding in my belly for months!
Because of my operation, I had to stay at home for three months. I really thought I won't be able to travel anymore but God had restored my strength and my health that after a few weeks, I was okay with walking alone. I can stand and walk without asking for help and after which James brought me back home with him to Cebu.
And then, a new set of adventure began!
ANDA BOHOL
Whilst this is just nearby our town in Bohol where I grew up, it is still a bit of a challenge coming here because of time constraints. Whenever we go home to Bohol, we only have two days to stay and so we have to make the most out of that time.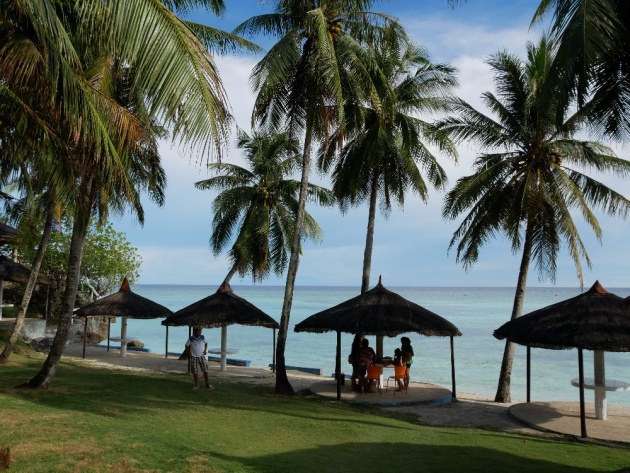 Image credits: Jean Belran-Figues via bitlanders.com
It was mother's 57th birthday and a celebration as well of my journey to recovery that we decided to go here. We had good view of the beach with white sand of course in Flower Beach Resort in Anda.
It was just a chill afternoon and in moments like this, we always miss our niece and nephew who are far from us, we could surely get some good laugh at the shoreline if they were there with us.
BANTAYAN ISLAND
Perhaps we are going to Bantayan island every year. We went a few years ago as well as last 2016 where we stayed at a friend's resort. I bet on 2018 we will go again.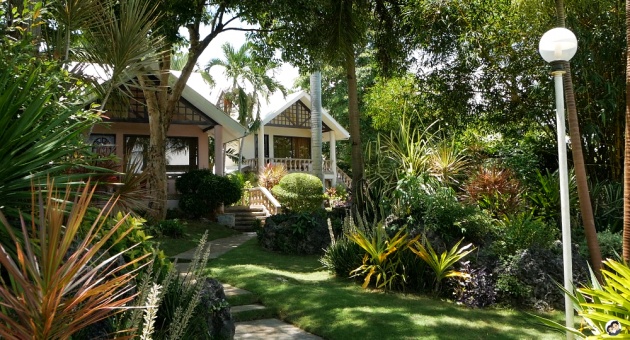 Image credits: Jean Belran-Figues via bitlanders.com
But Bantayan's beauty can't be ignored. That time, we decided to stay in a remote area away from the main town which we ended up regretting but it was cool to be in the midst of the more rural area.
We also checked out Ogtong Cave Resort where we had lunch. There's a cave inside the resort which made it really famous to tourists as well as locals as this gives an alternative, a breath of fresh air to get into cold water during a hot day. So the resort offers the pool, the beach, and the cave water! Three in one gives you the reason to go to this resort.
My favorite part of the resort though is their bermuda grass lawns! I love the way they were perfectly trimmed and maintained that even if it was summer, the grasses were still happy and lively!
JARDIN NECITA'S GLOWING GARDEN in BOHOL
A new attraction in Bohol had me and my entire family go gaga over the beauty it had been showing on social media so we had to go too and we got into the expectation vs reality scheme.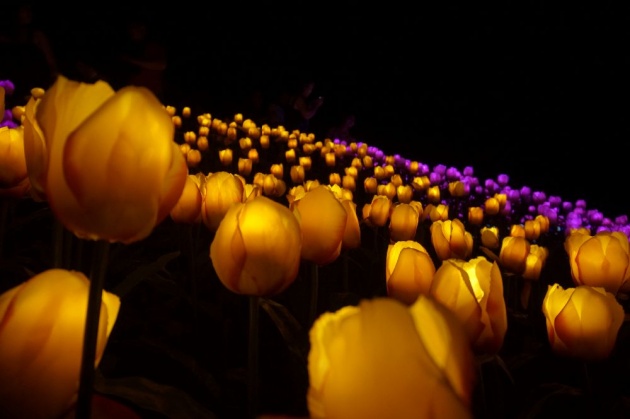 Image credits: Jean Belran-Figues via bitlanders.com
At first, I was totally disappointed because of the number of the local tourists around. We arrived a bit late so it was almost sunset but there were still lots of people around. Adding fire to the flame, it rained that afternoon so the pathway was muddy and our footwear was all covered with mud, it became heavy to walk.
Video credits: Jean Belran-Figues via bitlanders.com
But even though there were too many heads, the dark night helped my husband and I took shots and videos of the illuminating flowers to look like the humans didn't even exist! I was pretty satisfied with the photos!
The location is indeed beautiful at night and we went home satisfied with my clips and video shots!
One good thing about it was that the Boholanos were very disciplined not to go over the flowers unlike that in Cebu.
UBAY DAIRY FARM BOHOL
Another family activity was the hand milking at Ubay Dairy Farm. It was a nice place to chill and be educated with the process of milking cows. Also, every one of us in the family enjoyed it!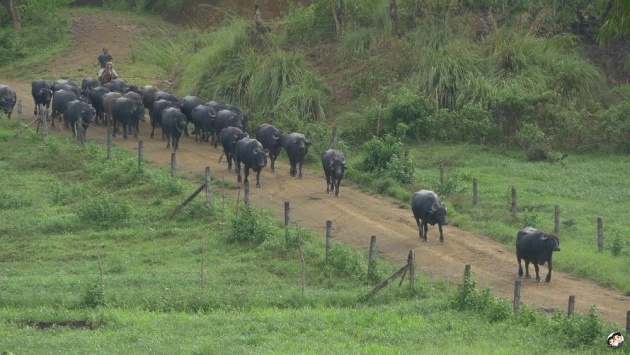 Image credits: Jean Belran-Figues via bitlanders.com
We watched as the buffalos walk from their feeding area towards the milking section. We also met the babies who were nurtured in a different section. My brother tried hand feeding the little ones with milk and he said they were very aggressive!
We even ate and drink some milk products as well afterward at the store in the highway area.
SEA OF CLOUDS in DANAO BOHOL
And yet another new attraction in Bohol is found in Danao, where the famous nerve wrecking activities at EAT Danao is also located.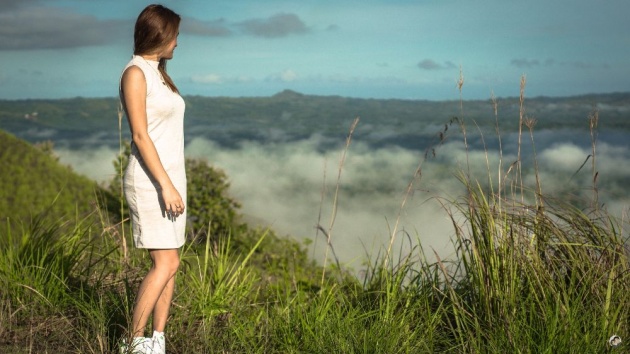 Image credits: Jean Belran-Figues via bitlanders.com
It was unplanned and we almost missed it! We were glad we got the chance to see a few sea of clouds before it evaporated! It was cool to be able to have a glimpse of the other side of Bohol. We all pledge to come back in the future and we'll definitely be more punctual!
Aside form that, we also went to Sagbayan Peak to check out if there's something new in there but there was none so we have to go home right away afterward. We still enjoyed the view of the Chocolate Hills while hitting the road though.
Because I am not allowed to carry heavy stuff and is not permitted to be lifting things with weight, backpacking is not yet allowed to me even now. It's been more than 5 months since the operation.
So there were lots of staycations and resort hopping while I was recovering. While I can't travel to other provinces which may require me to bring a lot of things and that would take a toll on my situation, my husband and I had to just go to where we think we can with little items on our bags.
Some of these resorts and events are the following:
BON ODORI - we went to SRP to experience the Japan feels. This activity includes cosplay competitions, singing and acting contest, best in Yukata and a lot more. There were so many people in Japanese anime costumes and Japanese foods and goodies too!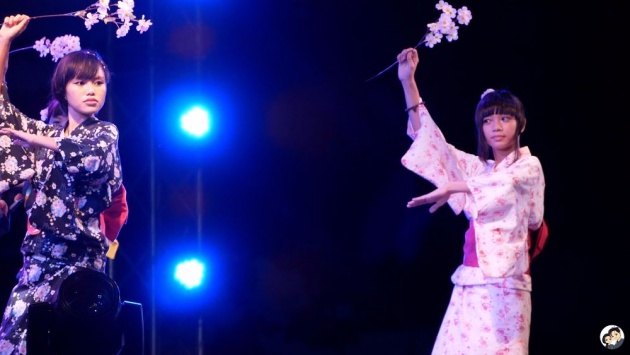 Image credits: Jean Belran-Figues via bitlanders.com
9th ANNIVERSARY at CIRCA - this was for our 9th anniversary as a couple. It was a solemn and very quiet dinner, there were only a few inside and we felt like we own the place. The food was good plus the service was near to excellent!
MEDIEVAL FEELS AT THE THRAY - because we can't go to other islands, we went into resto and cafe hopping as well as checking on different local resorts in Cebu. One of the restaurants we checked was the Thray because it has the "Game of Thrones" effect to it.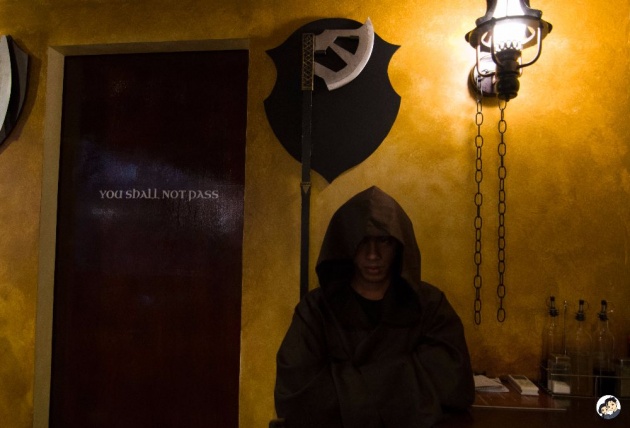 Image credits: Jean Belran-Figues via bitlanders.com
MIRACLE ART HAPPY WORLD MUSEUM - this was where the optical illustion paintings can be found in Cebu. It would have been a nice experience if they had turned all the lights on.
RING RESTHOUSE - checking out a neightboring resort in Tisa, Cebu. It was a simple and small resort but it has a cool overview of the city, its scrapers and the SM Seaside bay too!
SEAFARI BEACH RESORT IN OSLOB - had lunch here but got easily hungry afterwards because of the many staircases we had to trek from and to the resort. It offers a peaceful stay. I love their Ceasar Salad and the green artificial lawn at one of their buildings intended for star gazing! The resort by the way is solar powered!
SUGBO MUSEUM - learned a lot about Cebu and the history of the province through this museum. We originally wanted to go to Casa Gorordo but mistakenly reached this but we took that opportunity to explore this. It was an old prison house by the way.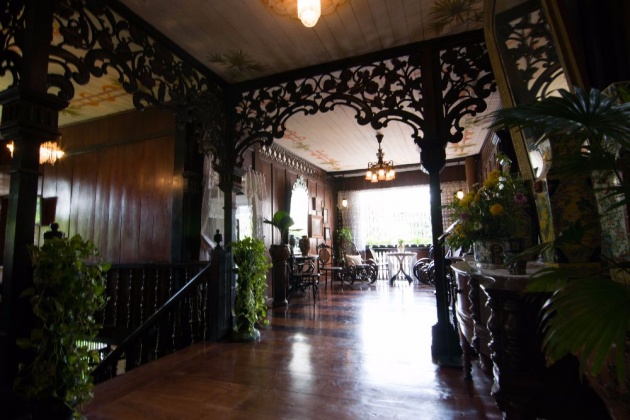 Image credits: Jean Belran-Figues via bitlanders.com
CASA GORORDO - my favorite historical house in Cebu. It has deep history tattooed in its walls and roofs. The owners were religious ones and they have a luxurious home during the 1960s. I was really entertained and very much swayed into the antiques and old items. Plus we were re-educated about the sections of the house during the old times.
BOLJOON HERITAGE STRUCTURES - after years of just passing by this area, we finally were able to explore it and took lots of photos. I love the old vintage houses but the surprise factor was when we learned there's a local museum beside the church!
Image credits: Jean Belran-Figues via bitlanders.com
LAKESIDE VIEW COTTAGE INN - it was just an easy and calm stroll. We were in Guildulman at that time and thought of checking this place as it was starting to get well known in town. One of my childhood friends got married and her reception was held here.
IBABAO MOUNTAIN RESORT - a perfect weekend getaway for me and James. We spent an overnight stay here. It was a small place but enough to accommodate few families. The room was good and new. It has fridge, nice ambiance and perfect sunrise!
BOARDWALK COMPOSTELA CEBU - had team building here with colleagues. I tagged James along, we had fun, games and lots of raining! Nonetheless, it was a great way to welcome the new members of the team.
HALE MANNA COASTAL GARDEN RESORT in MOALBOAL - after joining with my teammates, James tagged me and I joined his team mates too for a southern Cebu tour. We spent the entire night at Hale Manna which was a huge resort! It has swimming pools and beach too. It offers a lot of activities such as kayaking and snorkeling.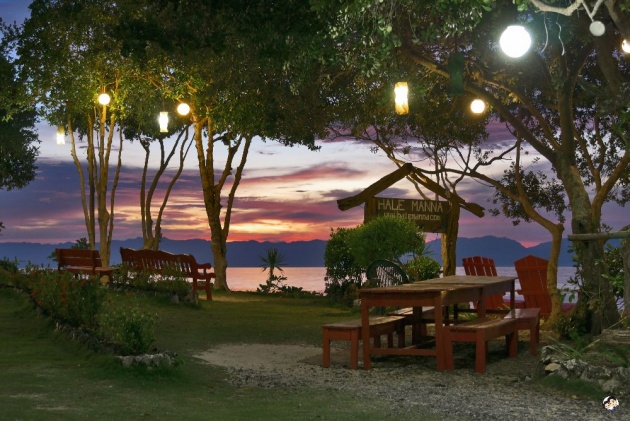 Image credits: Jean Belran-Figues via bitlanders.com
EUROPA MANSIONETTE INN - we experienced staycation at a European inspired mansion in Mandaue City. It was form a discounted coupon deal which I didn't regret doing. I love its interiors although it was obvious that its getting old.
SHANGRI-LA RESORT MACTAN - to end the year, I had spent an overnight stay in Shangri-La Mactan, a 5 star beach hotel. I super love its underwater life. I spent few good hours snorkeling. The highlight of our stay was the buffet dinner with flowing drinks and the buffet breakfast! I won't forget our stay here.
I wish for more travels this year. Our first trip will be by February.
Recent Blogs:
Blog entry written and published by Jean Beltran-Figues, A Pinas traveler and photography hobbyist, find more travel blogs in my blog section, click here.