Three images for The Amazing Spider-Man 2 were released today one to keep the countdown for the final trailer and 2 promos for the film, one of them suggest that Peter Parker should have kept his promise of leaving Gwen Stacy. Check them out!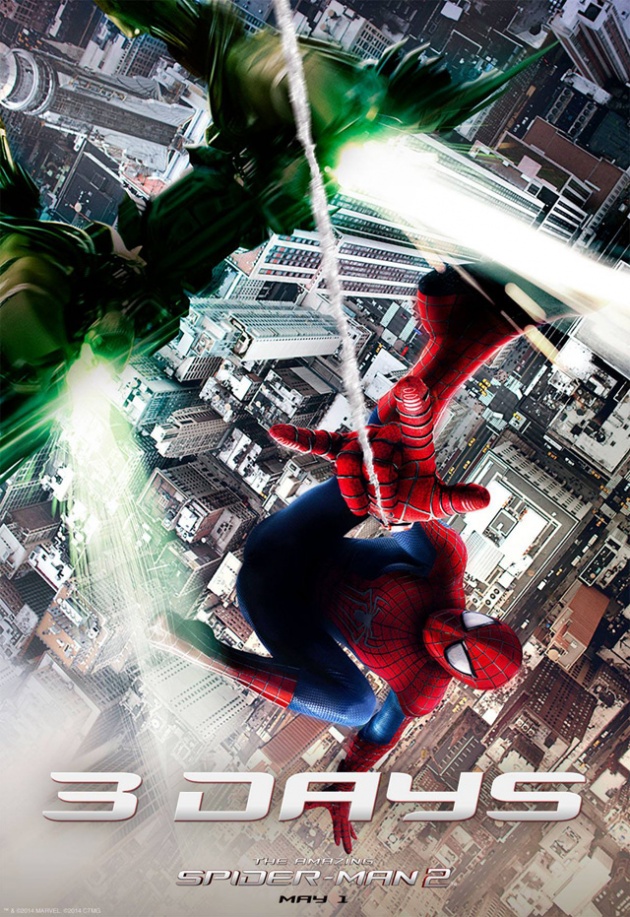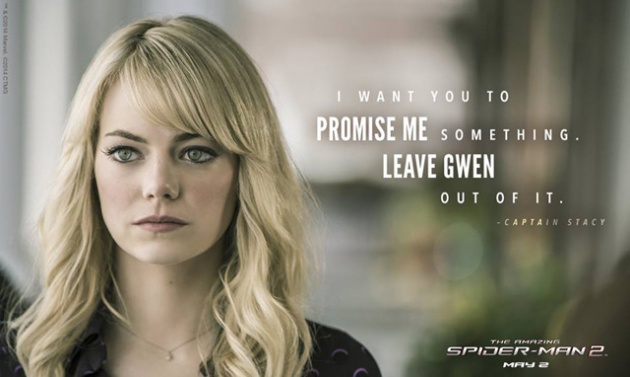 Spider-Man now has to protect New York City from Electro, an enemy far more powerful than he is. His old friend, Harry Osborn, returns to town and Peter comes realizes that all of his enemies have one thing in common: OsCorp.

Starring Andrew Garfield, Emma Stone, Jamie Foxx, Dane DeHaan, Paul Giamatti and Sally Field, The Amazing Spider-Man 2 swings into U.S. theaters on May the 2nd, 2014.
Follow Maumau Web TV on facebook and twitter!