With Christmas getting closer I have been looking for some quick Christmas knits to add a little home made touch to the season, Here are three free patterns that I cant wait to get started on.
These cute little stockings designed by Julie at little cotton rabbits will look great on tables, trees or even presents. Also a great little project if your trying fair Isle for the first time.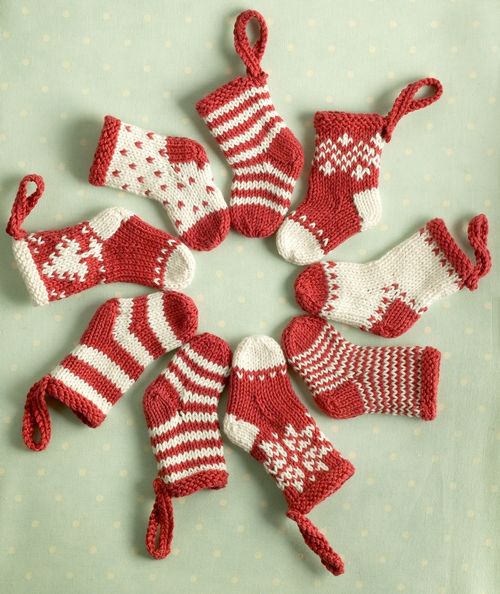 How cute are these? I will probably end up making a whole bunch of these. With two daughters and four nieces to knit for they wont be wasted.
Some of these will make our traditional Christmas eve cup of hot chocolate extra special.
Will you be adding any home made touches to your Christmas celebrations?