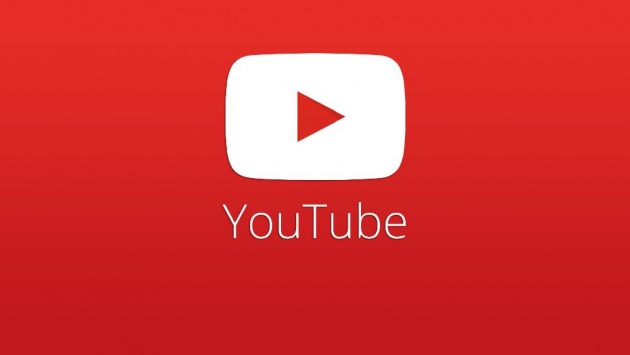 Image source: Google
YouTube is one of the famous video sharing/hosting website. There are lots of famous channels on it from where you can find different videos of your mood and choice like viral, funny, gaming and educational etc.
But very few people are well known to the existence of such channels which are not only amazing but unique.
Now I will share my review on five channels with you guys. Hopefully you will enjoy and start following some of them or may be some other channels exist on Youtube according to your choice.

Source (youtube)
This is not much famous channels but I choose it for review because the guy here has talent of making amazing videos from gaming parody to cliff jump. Every video has its own definition as he is master of movie making and every move make inspiration from his videos. Many of his videos got hit.
Here are some of my picks you can check more of his videos on his youtube channel.
Here is a parody of Farcry 4 game trailer and parody
Up ( Game trailer) Down (parody by Devinsupertramp)
Another Amazing video of basketball by Devinsupertramp which is near to hit 9 million views
Some of his videos follows unique theme such as
Human Water Catapult - 55 Foot Launch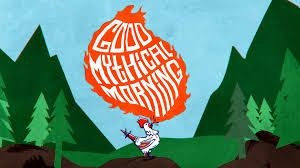 Source (youtube)
I choose this channel for review as idea of morning show on Youtube is different and good and this channel "Good Mythical Morning" follows unconventional format for the morning show.
Both host Rhett and Link not only host the show but also came up with many ideas that not only make their audience laugh but also make it even more interesting. After every episode you may have urge to see next episode.
Every day theme of show is new and hosts has to follow that theme accordingly the tag line of show like
"we do the things which you don't have to do"
Not only interesting thing like tag line of the show is here in this show, there on this channel you can also share interesting information which you know with the other audience.
Their another channel named Rhett & Link also exist on Youtube, which is basically a musical channel. This musical channel is also recently getting attention due to amazing lyrics and video format.
This is one of their channel Good mythical morning episode in which both hosts took ice bath
One of famous Song from the 2nd channel Rhett & Link Get off your phone

Source (youtube)
Another interesting and unique channel I found is "Rocket Jump" which is owned by a Freddiew Wong. Before merging with Channel Rocket Jump, Freddiew Wong use to have his own individual channel with name "freddiew".
Videos of this channel usually based on action format, but every video has its own uniqueness. Most of the videos are directed by Freddiew Wong himself in which his team also help him. Due to this they made interesting video with different unique themes, so by this many of his videos got million of views due to unique format.
here is his one of video of man playing game at air port named "Terminal velocity" by Rocket jump
here is action based video of rocket jump named "
Cereal Killer"

image source : Youtube
I am reviewing another channel in which Host Ray William Jhonson review different viral videos so if you are interested in watching viral videos you can follow this channel.
Ray William Jhonson has enjoyed number 1 spot on YouTube channel. For very long time he calls his channel equals three because in each episode he reviewed 3 viral videos of the internet with fun and humor format, through which his each review got million of views.
Current status:
Currently he is not hosting this channel any more and new host replaced him. Due to this there is a down fall seen in his channel viewers. If you want to see videos hosted by Ray Willaim Jhonson himself for this you need to scroll down on youtube to find his old equal three episodes.
So guys enjoy watching viral videos and comedy through fun format of this channel.
here is his one of old video named "
MY PET MONKEY"
One of latest episode of show with New host video named "
BEARS WILL BE BEARS"
5: Nigahiga:

Image source: Youtube
In my review the last but not the least channel is "Nigahiga" which also have a honor of being at number 1 spot once. The channel started by Rayn Higa and his friend Sean. They both have talent to make their audience laugh. Many of their videos got viral but here is one of the video named "how to be EMO" which is one of the reason for the fame.
"How to be EMO" one of the reason for channel Nigahiga fame
Rayan higa also make solo parody videos of different people and celebrity. Here is one of the famous video named "Daily life of Rustin Hieber" which was basically funny parody of Justin Bieber which also increased the fame and subscribers of his channel.
Latest Trends of Nigahiga:
Rayn HIga has stared new trends of performing dares in some of his channels episode, in which his subscribers suggested dares in the comment section of the video. After that Rayan Higa picks the challenging one, print them and put them in hat so no body knows which dare they are going to face
here is one video of Nigahiga channel series "i dare you" with name "
I Dare You (ft. Miranda Sings)"
Conclusion:
There are lots of other famous youtube channel as well but to making my blog short and interesting i have to pick limited channels. Following picks are not based of any biases or sponsorship.
Some other good channels which i did not discussed but knew well, you can find them on Youtube with the name i mentioned below.
I hope you guys find these channels interesting and if you knew them already or know even better channels let me know that which channel is your favorite in comment section. :)
Special thanks to abid khan for the motivation to write blogs thank you brother