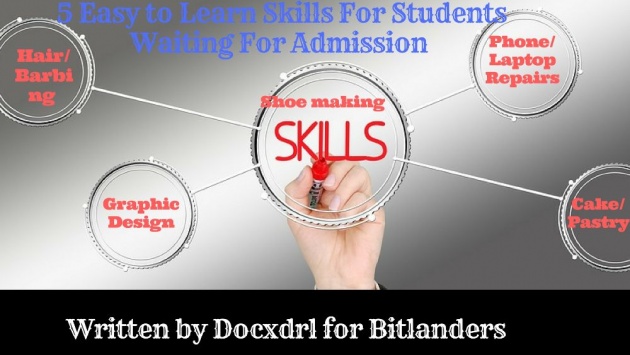 Image edited on Canva by Docxdrl
5 easy to learn skills for students awaiting admission
There are plenty easy-to-learn skills for student awaiting admission into various Universities, Polytechnics, Colleges of Education and students waiting for National Youth Services Corps (NYSC) in Nigeria.
Instead of killing time and burning nights watching movies, you can creatively masters some skills that would help you get some sidecash while waiting and thus can become the path of becoming an entrepreneur
video credits: muchelleb via Youtube
While your friends and some of the graduating students may be calling home to get money, you can learn this skills and start making money, becoming an entrepreneur with the skills learnt while waiting for admission or NYSC in Nigeria.
There are some basics ways in by which you can make money called sidecash while waiting the choice is entirely yours, I'm only here to point you in the right direction if you are interested in making sidecash while waiting. Come on let's see if we can enjoy the ride of making sidecash while waiting.
Hair making/Barbing as easy skills to learn
Hair making/Barbing? Yes! Hair making/barbing. It is a common knowledge that students make their hair or cut their hair at regular intervals while on campus or off campus. With the number of students on campus barbing or hair making skills especially for the ladies is a cool way of making some sidecash while waiting for admission or NYSC mobilization.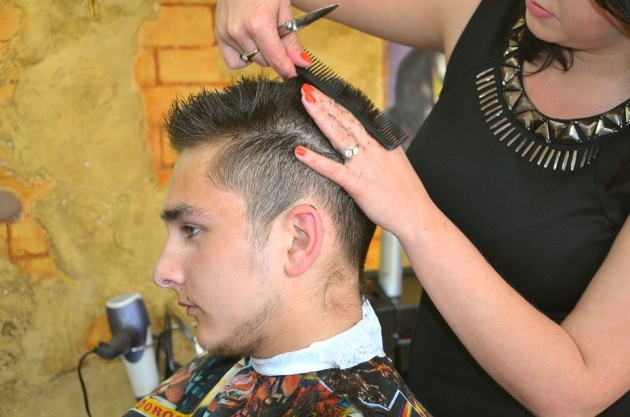 image credits: Alexkrovosky via pixabay
Depending on how you can make hair faster( in the case of the ladies) and how you can learn barbing as skills for the guys, you can master it in less than 2 months and start making money while you wait for your admission or NYSC mobilization.
Choose from the skills in your area of interest, with dedication and willingness, you can master how to fix hairs(ladies/guys) barb or even become creative in styling hairs in less than six months. That's an ample time while waiting. this can be done because is an easy-to-learn skills.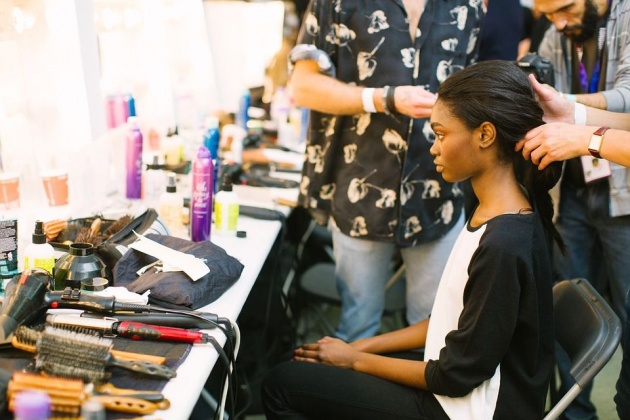 image credits: StockSnap via pixabay
After learning, you can rent a space and open your own shop, with the appropriate equipment and the right location, you can start making money in no time.
Phone repairs/laptop repairs as easy skills to learn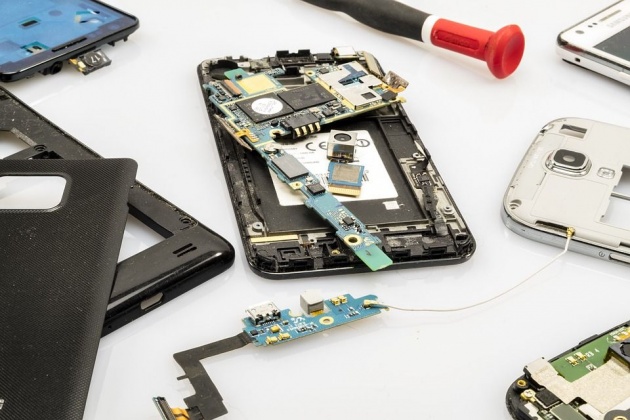 image credits: Bru-nO via pixabay
You wouldn't believe it when the Nigerian Communication Commission (NCC) reveals that there are over 144 million active phones lines in the country. That's a great source of market when you learn phone repairs alone in the country.
With this available actives mobile lines in Nigeria, you can become one among the thousands of Nigerians getting sidecash while waiting for mobilization or admission to the school of your choice which is often difficult in Nigeria.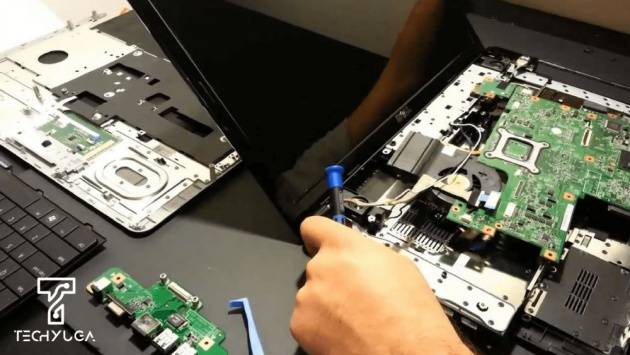 image credits: Techyuga
This skills is easy-to-learn, to-start, set-up and maintained. Becoming an expert in the skills does not take much time and requires less rigorous training, as you would continue to learn day-in-day-out on the job. The same goes for laptop repairs in the country.
Why not start right away?
Graphic design as easy skills to learn
Although it requires a continues learning process, graphic design is one of the most basics skills in most computer centres along the many roads in Nigeria society. Graphic design requires knowing the fundamentals, and the software like Corel-Draw and Photoshop, you can as well grow on the job.
The internet is one of the most used things in Nigeria, and with the right amount of data, you can learn more about photoshop and Corel draw on youtube where lessons are thought for free.
You can learn how to design ebooks covers, birthday book covers and label, child dedication and wedding cards. There can be no limit to what you can do with the design you have learned and when you are good at it, you get the right customers from far and wide in the country, that's some sidecash while waiting for you. It is easy-to-learn skill and you can start getting cash in time.
Cake/pastry making as easy skills to learn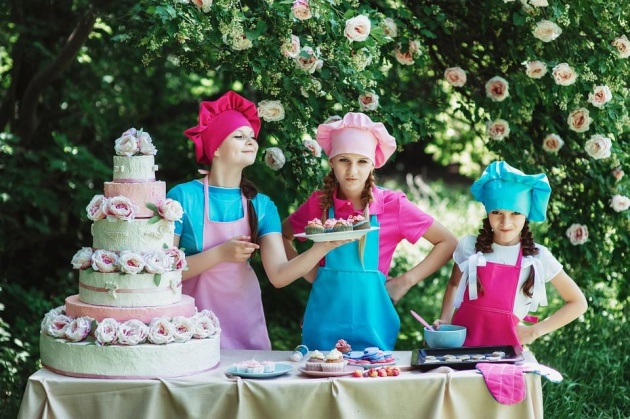 image credits: 1103997 via pixabay
Pastries is one skill you can never go wrong in learning, the likes of egg roll, doughnuts, fish pie, meat pie, with the right commitment and dedication, you can learn this skills and make some sidecash while waiting for your admission or mobilization.
The good news is, there is market in Nigeria because of over 150 million people. All you need do is your willingness to learn. There are many people here and there willing to pay for these services for birthday's, wedding, parties and hosting a church programme and other kinds of event that food or pastries are involved. learn it and make the cash, it is this simple!
Shoemaking as easy skills to learn
Instead of idling around on social media and always asking one or two people money to buy data, while you are waiting for admission or mobilization, why not find the sidecash while waiting?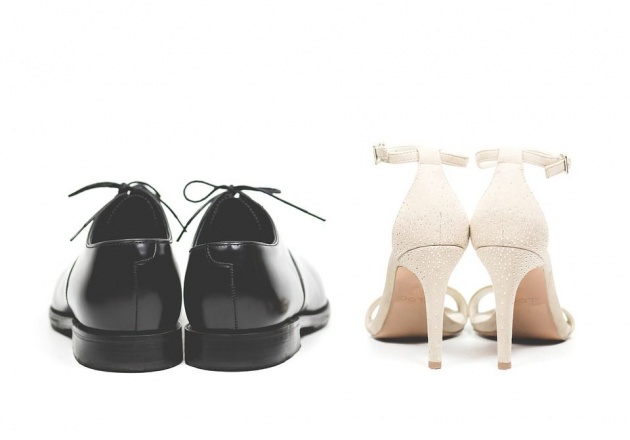 image credits: freestocks-photos via Pixabay
Purse the skills of shoemaking with all diligence and passion and in no time you will start making wonderful shoes for yourself and clients. This is a game changer for you because, on NYSC camp, you would take a mandatory Skill acquisition and entrepreneurship class (SAED).
video credits: Apocalyptic Knights via youtube
After learning you can now use social media for promoting your products and service to friends and the rest of the world.
Finally
When you live in a country like Nigeria and you are waiting for the government for your livelihood, you are just wasting your precious time.
So what will you do? learn skills while you are waiting that can start putting money into your pockets before you land yourself a better job.
These 5 listed skills will help you to start getting some sidecah while waiting for your admission to the university or any school of your choosing. Mobilization in Nigerian universities and polytechnics is always cumbersome and with many reasons why you would not be mobilized.
Find something important to do and start making sidecash while waiting to get admission or mobilize.