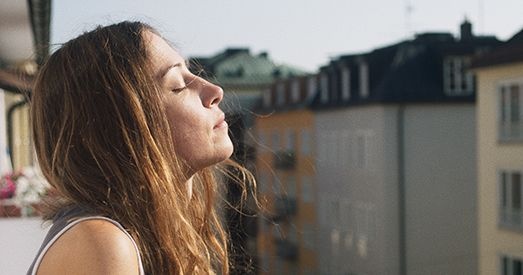 Pictured: Janne (Aenne Schwarz) in writer-director Eva Trobisch's accomplished debut feature, Alles ist Gut. (All Good). Still courtesy of Trimafilm / Starhaus Film Produktion
All Good (Alles ist Gut) is the debut feature of thirty-five year old, East Berlin-born writer-director Eva Trobisch. It deals unsentimentally with the aftermath of a rape. Set in Munich, it tells the story of Janne (Aenne Schwarz) whose publishing business with her partner, Piet (Andreas Döhler) has just gone kaput. Their prize-winning author has left them and they have no money to continue. At the start of the film we see them consult a lawyer to wind up their firm. They also decorate a house, an inheritance. Janne attends a class reunion where she chats to Martin (Hans Löw). She takes him back to the house where she is staying with the intention of letting him sleep in a spare bed. He attempts to rape her in the kitchen. At a certain point, Janne bangs her head. You might think this would stop Martin – but it doesn't. He finishes inside of her and leaves. Punkt.
At the same time, Janne is offered a job in a more established publishing company by an older friend. She accepts much to Piet's chagrin. However, the new job entails her seeing more of Martin. Martin is married.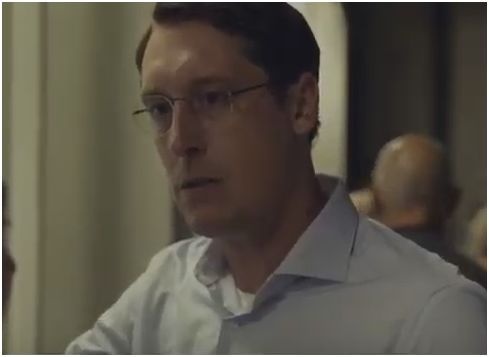 Pictured: Martin (Hans Löw) in 'Alles ist Gut' (All Good), a Munich-set drama written and directed by Eva Trobisch. Still courtesy of Trimafilm / Starhaus Film Produktion
Then Janne discovers she is pregnant.
In contrast, her new employer and his younger partner want to conceive. He offers the observation: 'people think having a younger lover makes you feel young. In fact, it makes you feel old.' The inference is precise: being older means you have less energy to deal with the challenges and opportunities you had when you were younger. Satisfying a person taking their first journey into life when you've done it all already takes a lot of work.
There is an awkward meeting on the street between Janne, Piet and their star author. Piet is furious. The author is timid. Janne acts as peacemaker. Her relationship with Piet is under strain. They break up.
There is no way that Janne can have the baby. She arranges an abortion. However, for it to be carried out, someone has to collect her from the clinic - a named person. Janne cannot leave by herself. In the end, Piet is contacted.
The announcement seems hideously cruel. Of course Janne wants to keep the abortion secret. She does however tell Martin. Martin doesn't accept that she should abort.
In one striking scene, Janne finds herself ringing on the doorbell of a man who won't answer. To ensure that he does so, she undresses outside the front door and posts her clothes through the letterbox.
The abortion takes place. Martin hears about it. There is an unexpected twist – a tragedy. Janne finds herself taking a train without a ticket, being confronted by inspectors and saying that she must complete her journey. The final scene, when she commits to an infraction and wants to follow through, oddly, ironically mirroring Martin, is jaw-dropping.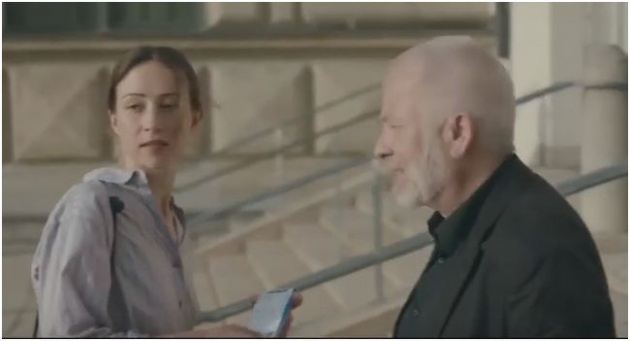 Pictured: Janne (Aenne Schwarz) and her publisher employer in the Munich-set drama 'Alles ist Gut' (All Good), written and directed by Eva Trobisch. Still courtesy of Trimafilm / Starhaus Film Produktion
All Good is a psychologically astute film. It deals in a matter-of-fact way with the taking of opportunities regardless of the hurt they might cause. Janne retains our sympathy throughout. We understand her turmoil in the final scene, how she wants to deny wrong doing.
The film is also presenting a truism that women are more often raped by someone they know, someone who doesn't believe that he is a rapist and that he is acting on feelings that they both share. It isn't a transaction. Martin does not blackmail Janne: to have sex with him or else. The rape is banal.
Janne is lively and boisterous in Martin's company prior to the rape. However, this isn't a signal. In any case, Martin's knowledge that both of them are in ongoing relationships ought to be an inhibitor. However, he just gets carried away.
The film also cries out for a change in the treatment in Germany of women who are assaulted and need to terminate a pregnancy. There ought to be a service for collecting people from clinics: a designated female driver. In Germany, all abortion is illegal, but it is permitted within the first twelve weeks of pregnancy if the woman agrees to receive counselling.
All Good is not a film that is intended to inspire debate. It is a study of a woman under duress and how her unborn child results in a disorderly exit. It reminds us of how messy life is and how badly things can turn out even as one tries to keep things together.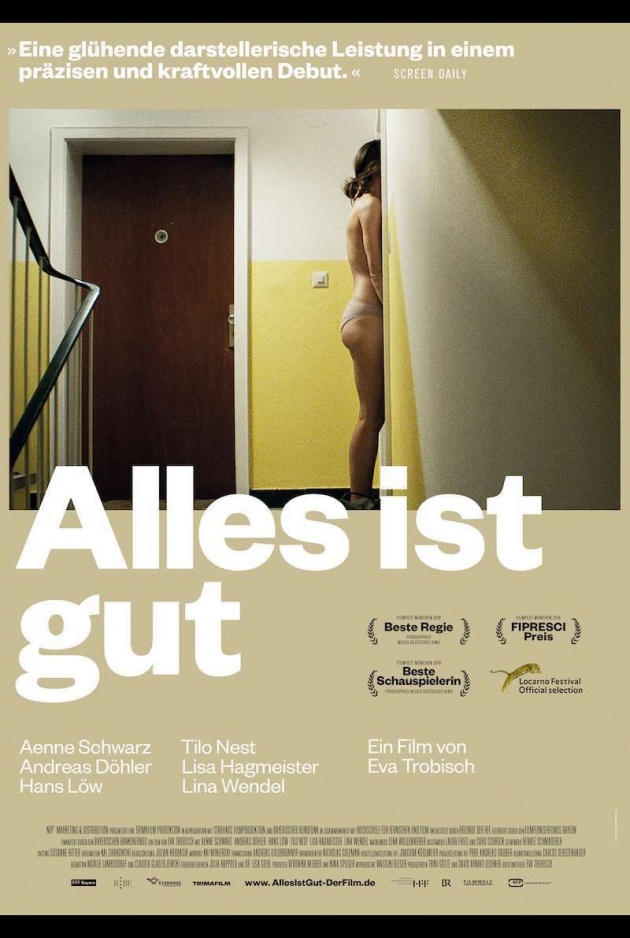 Reviewed at Stockholm International Film Festival, Sunday 18 November 2018, Zita Screen One