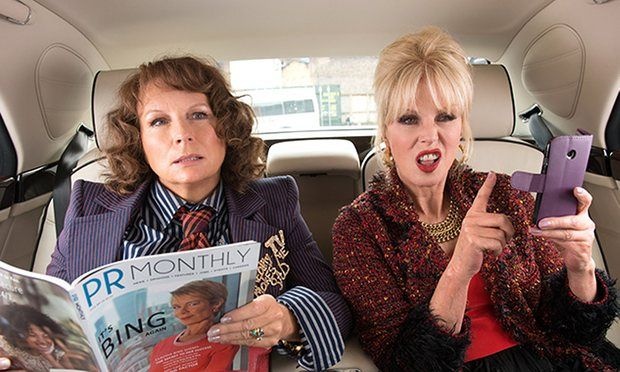 The fifty-third film of my study – wait, wasn't it just supposed to be 52? I started this project on 11 October 2015 and completed it on 8 July 2016 in less than ten months. But who will give me my gold star? We've gone to the right in my country so I'm expecting specialist train services to open up, especially for the old and infirm ('leave your laptop behind'). Not only have I had my freedom of movement curtailed by a misapplication of democracy – the most informed people who understood why Britain benefited from its membership of the European Union weren't allowed to speak. But last Friday, they forced me out of a different exit to Finsbury Park underground station adding ten minutes to my journey. You're old and out at eleven o'clock at night – don't care!
If I follow the spirit of the challenge, to watch one film directed by women per week for fifty two weeks, I shouldn't knowingly give myself two months off for good behaviour, but carry on collecting data until 10 October 2016. Only then will I address the question: what is the state of cinema for women filmmakers in the world? Oh and why are internet users so down on the Ghostbusters reboot. You think that doing this study, I have much time for blockbusters?
So, gentle reader, I crave your indulgence for two more months as I consider films such as Absolutely Fabulous - the Movie, the second film to bear that title but the first one in English - there was a French version first in which TV series creator Jennifer Saunders made a teeny, tiny cameo.
How do I explain the premise of the movie to a Martian? Maybe Matt Damon has seen it. But first I would suggest exfoliating agents for their green skin and recommend a subscription to Netflix, on which channel the BBC produced comedy show is being re-run from the beginning.
Absolutely Fabulous (the television show and movie) is about the adventures of a vainglorious Public Relations lady, Edina Monsoon (Saunders) and her live-in best pal, Patsy Stone (Joanna Lumley, friend to the guerkins – quite good at opening jars). If you think that descriptor is of dubious taste, well, you have a flavour of the humour of the film. Patsy is Theresa May to Edina's Andrea Leadsom, childless but moving on with her life. Edina is a terrible mother, indifferent to her plain daughter Saffie (Julia Sawalha) but slightly more enamoured by her granddaughter (Indeyarna Donaldson-Holness). Edina's mother (June Whitfield) also lives in the house – she's very old and has a stair lift, which would probably be used as a drinks trolley if the filmmakers had any imagination.
If you are going to turn your hit TV series into a big-screen movie what is the first thing you do? Get a bloody good lawyer! You want to earn at least five million by giving yourself at least three credits (writer-producer-star) and you want to be supplied with a bathtub full of cashew nuts. Why? So you can keep people with nut allergies away from your stuff. Oh and you should have a really good idea that can only be realized as a film – Patsy and Edina in space, that sort of thing. Maybe they meet Machete – shorter running time, but possibly more fun.
You also want a stake in the merchandise: 'Absolutely Fabulous' Botox injectors, sick bags and inaccurately labelled make-up. Why? Because they're made overseas! You also need some star cameos, just like in Mrs Brown's Boys D'Movie – that had what's his face from Cold Feet.
Primarily big screen spin-offs are about displacement. You take the characters out of their comfort zone and put them back in their comfort zone. So after accidentally knocking Kate Moss into the River Thames – just think of the exfoliating agents in that water, not to mention used condoms – Edina decides to become a fugitive from justice and escapes to the South of France where Patsy hopes to be reunited with a maker of porno movies (Barry Humphries) who once pledged his love for her. Well, that's what they do to get women to have sex with copious men for the camera – oh, and offer drinks and drugs to dull the pain and degradation.
What about those star cameos? Jon Hamm, Kate Moss, Gwendoline Christie, Graham Norton, Stella McCartney and Jeremy Paxman play themselves. Is University Challenge presenter Jeremy Paxman a star? Well, he earns more than the Prime Minister and is also paid from public funds. (Go culturally insensitive BBC.) Rebel Wilson also turns up as a flight attendant on a budget airline. The film intimates that budget airlines don't carry out passport checks, which is why Edina is allowed to leave the country – a great message for UK national security. Chris Coifer from Glee plays a hairdresser.
It takes about an hour of the film's running time to get Patsy and Edina to the South of France 'where everyone's a criminal'. Spoiler alert: all the best lines are in the trailer. Then Patsy imitates a man to bag herself a rich wife, a woman who likes like Iris Apfel but (disappointingly) is not played by her. There is even a direct homage to Some Like It Hot ('I'm not a man') – not one of the better gags.
That fashion designer Jean-Paul Gauthier would be somewhere on the Thames Estuary working a metal detector is a deliciously surreal joke. I didn't laugh but appreciated the imagination. He plays a critical part in the denouement. Over the course of the climax, Edina and Saffie confess their love for one another but by the end Patsy disapproves - situation normal. Director Mandie Fletcher's only misfire is in the introduction of the characters wandering into a fashion show. For a big screen movie, you should give well-known characters a big entrance. I remember watching Hannah and her Sisters at a full house in London's biggest cinema, the Odeon Leicester Square, in the summer of 1986 and when Woody Allen appeared ten minutes into the film, there was a huge cheer. It wouldn't happen today of course, but that is the effect Fletcher should have gone for. Both Jane Horrocks and Julia Sawalha burst into song (the former off-camera) but this doesn't lift the film above occasional chuckles. Jennifer Saunders attempting to find her chakra – om-ing in the bathroom – got the most sustained chuckle.
Reviewed at Cineworld Screen Two, Fulham Road, West London, Saturday 9 July 2016, 21:00 screening – an audience of 19 men and 31 women (I counted). Apart from me, they were all between the ages of 21 and 35.