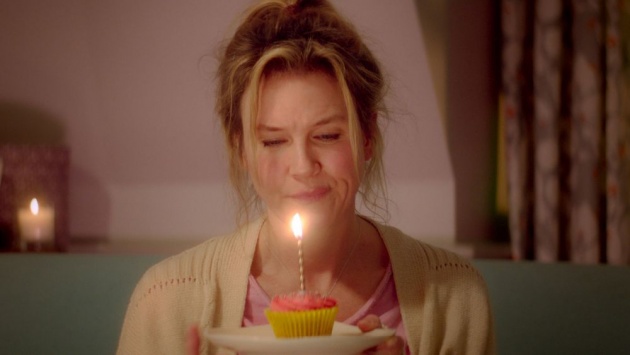 The Bridget Jones trilogy (Diary, Edge, Baby) is the only franchise to be directed by a woman. A woman director can set up a franchise (Catherine Hardwicke, Twilight; Sam Taylor-Johnson, 50 Shades of Grey; Anne Fletcher, Step Up) but if it makes money, a fella gets to take over. Maybe these directors wanted to develop their respective franchises in exciting ways, only for the money men to say, 'forget it, we want the same movie, only sexier'. Channing Tatum owes his career to Anne Fletcher; without Step Up, there would be no Magic Mike. That might be one of the reasons that Magic Mike has been embraced as a feminist text. The money men should trust the smarts of woman directors a little more – they cast men exceptionally well.
This brings us to Bridget Jones's Baby in which the eponymous diary writer hasn't become an author. I was surprised. You write a diary – a novel is the next logical step. Salman Rushdie, who appeared in the first movie, could have been a major help. ('They guard you when you offend an organised religion, and you don't have to pay the money back.') No. At the start of this movie, director Sharon Maguire's third feature, and her first since 2008's Incendiary starring Michelle Williams and Ewan McGregor, Bridget is all by herself on her 43rd birthday. She didn't intend it that way, but unlike her peers, she hasn't settled down. She has however slimmed and given up cigarettes, an acknowledgement that she is a symbol for the ban on smoking in public places. She also looks less alluring, a symbol for the ban on smoking in public places. (The line sounded good in my head.)
Bridget is accident prone. She falls over in wellington boots. She is guilty of egregious faux pas (which isn't a puff pastry). She is also an anomaly. By my count, she should be a success in her profession as TV news producer – and indeed she is, though she sails close to the wind. The character is almost different. Her new best friend is Miranda (Sarah Solemani), who is at least ten years younger than her and talks to Bridget as if she was the younger inexperienced woman. Part of the problem with the film is that she really does appear to have learnt nothing.
Franchises should generally complete story arcs. Here, Bridget adjusts to impending motherhood. But she doesn't have cravings, express concern about bringing up a baby in a conflict-stricken world or even plan for a baby seat in her car. No, she is obsessed with balancing two possible fathers: old flame, Mark Darcy (Colin Firth, who delivers his lines as if he were lifting a heavy book) and Jack Qwant (Patrick Dempsey), who is an internet dating magnate. He talks about his algorithm so much, you wonder why Bridget doesn't ask whether it's a flower?
The original script – that is, not based on a novel – is by series creator Helen Fielding, Sacha Bron Cohen collaborator Dan Mazer and Emma Thompson. There isn't a Richard Curtis in sight. His contribution – a brand of warm, fuzzy ensemble comedy – is sadly missing. I don't think Curtis would have written two scenes in which Bridget says the wrong thing into a TV presenter's ear piece (one scene was enough). The scenes of Bridget at work are easily the least successful.
Bridget gets a new boss (Kate O'Flynn) who wants her to replace genuine news stories for sensationalist guff. In any other film, this would turn in to a battle of wills (à la Morning Glory) but here it is just filler. There is a logical point at which Bridget would lose her job – encouraging members of the public to contribute their own news stories. But her boss waits until Bridget is almost full term before expressing displeasure. It doesn't make sense.
There is one really good, charming scene, when Jack, who by now discovers he may be a father, delivers a series of presents to illustrate the dates they missed out on. I reckon that's a Dan Mazer idea – an off-cut from his romantic comedy, I Give It A Year. There is one genuinely funny scene when three characters negotiate a revolving door – Zellweger truly is a sporting Academy Award winner. For the most part, it feels tired and old, like the dated references to Pussy Riot, 'Gangnam Style' and 'Jump Around'. What happened to a movie defining a soundtrack for a generation?
The only other laugh involved a bunch of portaloos (portable chemical toilets, not a station in South East London) being knocked over. Ed Sheeran's cameo is the only vaguely contemporary reference that hasn't dated.
The fact that Bridget refuses amniocentesis (a test of the baby's health not to mention a way of taking a DNA sample to determine parentage) is the film's way of delaying our discovery of who the father is. Because this is a franchise film, we know how it will end. It isn't even a fair contest.
Bridget Jones's Diary featured the spectacle of Hugh Grant and Colin Firth engaged in the kind of fighting best done with rolling up newspaper – nowadays people hit each with i-pads, which doesn't have the same longevity. There is no comedy violence this time around. What we have are more sub-plots – Bridget's mother (Gemma Jones) standing for a seat on the parish council, unapologetically as a Tory. The best near-joke in the film occurs when Bridget is accompanied to her ante-natal class with Mark and Jack and the group leader thinks she is a surrogate mother carrying a baby for a gay couple. Emma Thompson amuses herself as Bridget's gynaecologist who attempts to keep up appearances. She is a more vivid comic creation that Bridget herself – you'll see her best bits in the trailer.
I really wanted to like Bridget Jones's Baby, but it feels like it was made by a committee, with members working independently from one another. Hugh Grant sat this one out – the film begins with the funeral of his character. Shrewd move!
About that casting: Grey's Anatomy star Dempsey is a good foil for Bridget, but you wait for the character to have a dark side. He doesn't. In the end, Dempsey is undone by the committee of filmmakers who produced the film; a good idea used badly.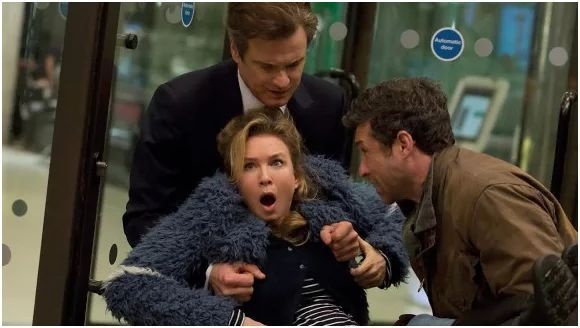 Reviewed at Cineworld O2, North Greenwich, London, Sunday 25 September 2016 – watched 'all by myself'