7 Benefits Of Ease Of Business In Nigeria
video source: Africa Independent Television via youtube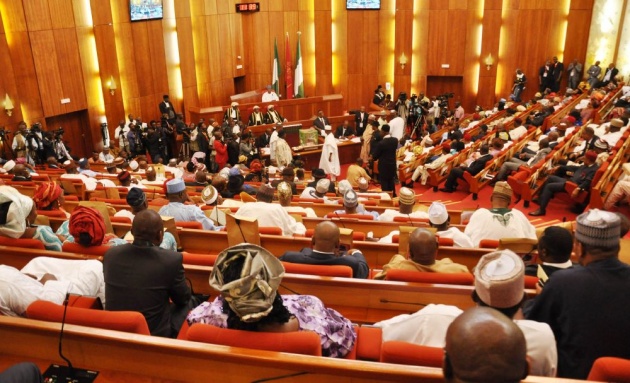 image source: Dailypost
Over 28 years, Nigeria has been running on an uncharted business bill in the world. Nigeria has always been a country with economic stagnation and unfavourable bills for doing business. During the Obansanjo's administration(1999-2007), a comprehensive reform took place to make Nigeria favourable for foreign and local investors, but it never came to light
The 8th Senate made history with the passage of the repeal and re-enactment of COMPANIES AND ALLIED MATTERS ACT (CAMA), this led to world bank scoring Nigeria high on business reforms Nigeria is now recognized as one of the top 10 most improved economies in the world.
The ease of doing business reforms has transformed the country overnight and has made life easy for Nigerians and also foreign investors. These reforms have affected and benefit the country in establishing new business and Nigeria is now open for business to the outside world. Let's consider the reforms.
THE SEVEN BENEFITS OF THE EASE OF DOING BUSINESS IN NIGERIA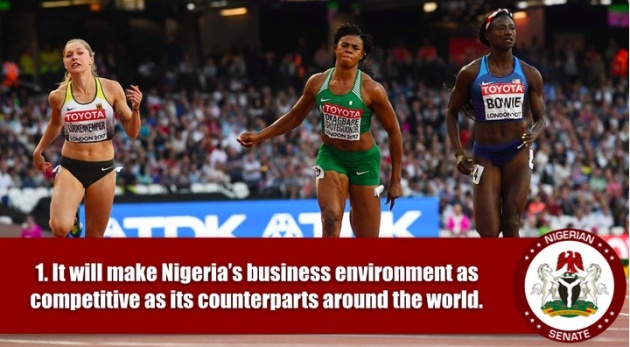 image source : Nairaland
It will make Nigeria's business environment as competitive as its counterparts around the world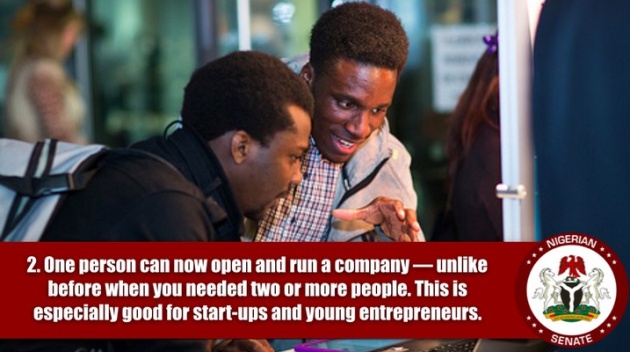 image source: Nairaland
With CAMA, one person can now open and run a company. This is good for start-ups and young entrepreneurs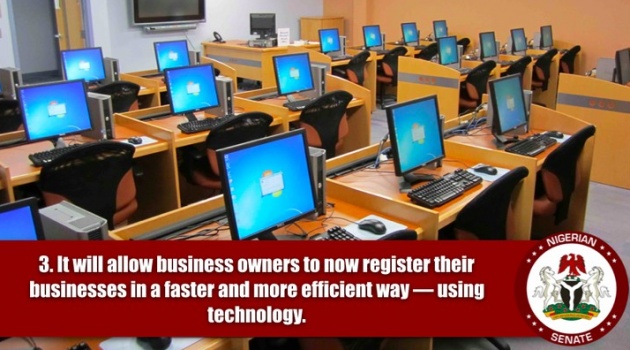 image source: Nairaland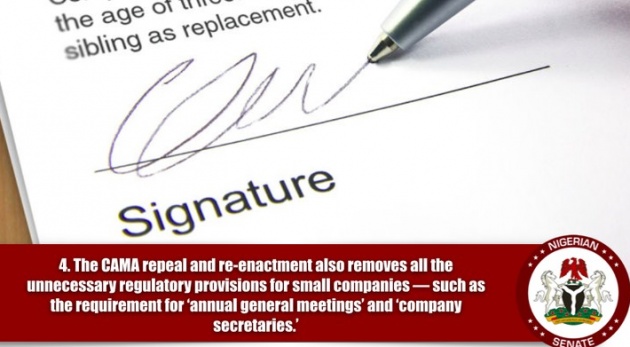 image source: Nairaland
It promotes the use of technology in the registration of business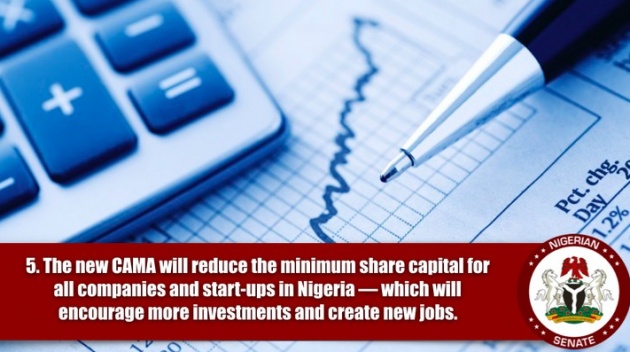 image source: Nairaland
CAMA removes all the unnecessary regulatory provision for small companies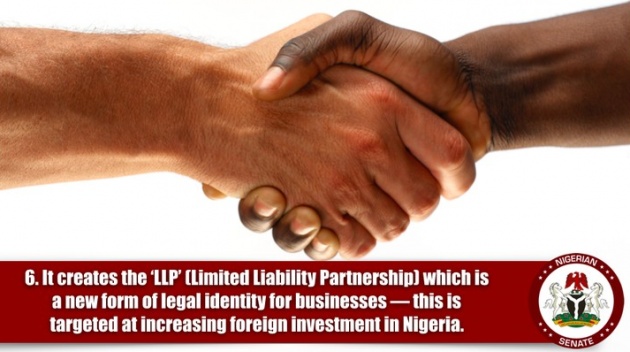 image source:Nairaland
It reduces the minimum share capital for companies and start-up in Nigeria
It creates another new category of legal identity for Nigerian business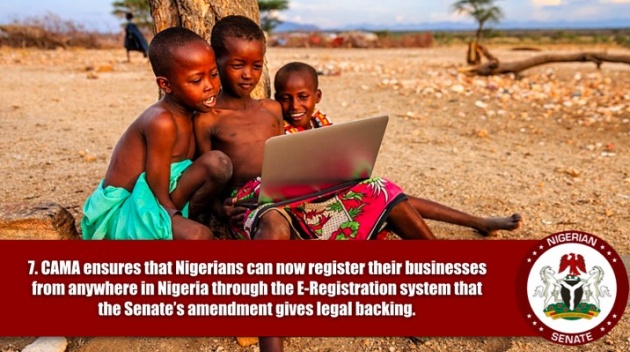 image source: Nairaland
It ensures that Nigerians can now register their business from anywhere in the country through the e-registration system
NIGERIA'S BUSINESS ENVIRONMENT AS COMPETITIVE AS ITS COUNTERPARTS
Nigeria has never been favourable for investor locally and internationally because of its policies, with these reforms, the country entrepreneurs can establish business with ease and develop the Nigerian economy to not only depends on foreign goods and service but to produce and exports goods and service to the world.
See the chart below, Nigeria has already started making waves with the ease of doing business and trying to reach some of its counterpart in the world, thus Nigeria is now ranking 21 on the ease of doing business.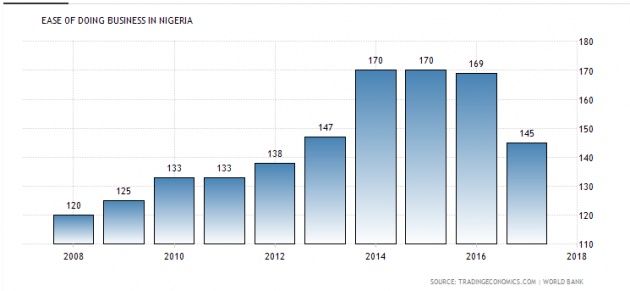 image source: Trading economics
This simply means that country moves from 169th out of 190 to 145th in the rankings, with Nigeria among the 10 most improved countries for business in 2018. Nigeria notices an increase in ease of getting credit, enforcing contracts and dealings with construction permits to take it to its current position on ease of doing business. This is a great development for a current like Nigeria with uncharted laws for local and foreign investors.
Why is the business-friendly environment so important to the ease of doing business in Nigeria?
The ease of doing business is an indicative to favourable economy for Foreign Direct Investors, who are interested in doing business to check the existing regulatory framework, policy and security on how it affects the success of their investments. The laws of the country concerning small and medium scale enterprises development agency act is very strict, the bill now makes it favourable.
To put this into simple words, the friendlier an economy is to business operations, it encourages, increase and catalyzed the economy of any developing/developed country (developing country like Nigeria need ) to boost more jobs and earnings that have a positive impact in diversifying the economy.
Nigeria economy has always been focused on petroleum products, while other sectors of the economy like agriculture, mining of natural solid minerals have been laid waste, this is about to change with the ease of doing business.
Use of technology and removes unnecessary regulations on small companies
Nigerian senate has removed the unnecessary regulations on small companies. Company registration in Nigeria has always been done in the archaic ways. To now register a company, just move to Company and provide them with all the details you need and your company is up and running in no time at all.
How does this affect ease of doing business?
As a Nigerian aspiring to open a company, you don't have to go through the rigorous ways of registering your company using the old ways.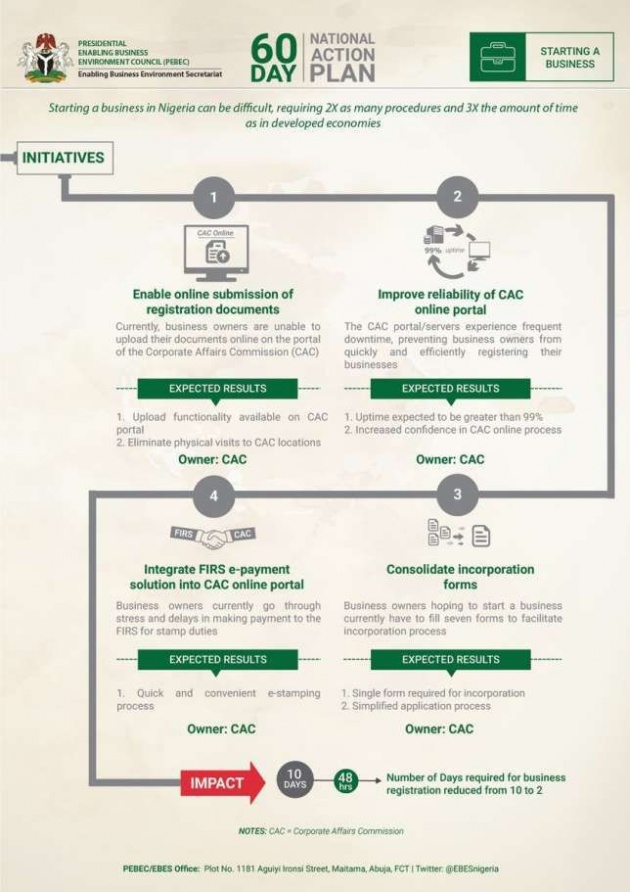 image source: plus.ng
All you need to do is just type in your company name in the search in Company search for convenient name, and register your company from anywhere, this in line with "It ensures that Nigerians can now register their business from anywhere in the country through the e-registration system", this system was not in place before. Nigerians in Diaspora can now open a business in the country; this is something that is impossible before.
Minimum share capital and legal identity for Nigeria business
The share capital for a company is the money invested in the company by its shares holders. The Companies and Allied Matters Act (CAMA) procedure for registration of companies/business Name/incorporated trustees is steep for the poor and unfavourable. The minimum share capital thresholds is overwhelming and a hindrance.
On a final note
The long-awaited change is nowhere to stay. Nigeria as a country can now start having a nice business with the masses in mind and a stable and ever-growing economy in the world.