How to promote your videoclip in 7 steps
Although I might have minor experience in making videoclips, I can tell that ever since I started recording my songs and uploading them on Myspace (the old one, of course), I developed some sort of experience in advertising and promoting my contents, whether image, audio or video.
In this post I'm going to explain how my team and I decided to promote our last own produced videoclip, 'WORLDWIDE'.
Let's assume you already released the song and afterwards decided to shoot a videoclip of it. This was actually our case, since "Worldwide" was dropped together with other songs as a part of The Jay's first mixtape "Dreaming & Thinking", and we were unsure about which songs to promote.
1. Promote the song. It's a good idea to start re-sharing the song, so that the audience gets more familiar with it. I will talk about song promotion in future blog entries.
2. Tell that you're making a videoclip. People like to see how things are done, I mean what's behind the cameras. The first day of shooting is a good day to make it public, for example taking a picture while filming, saying where you are filming it and with whom. This is how I did it: Facebook Post
3. Collect enough material. In order to make a good promotion, you will need to take pictures and shoot videos (also with your mobile phone!) while filming, because you will need them to elaborate the different elements described in the nexts steps. Although 'less is more', it's better to have too much contents than run short of them.
4. Make a song cover photo. Use one of the great pictures you took to create an official cover photo for the song or videoclip. This was ours: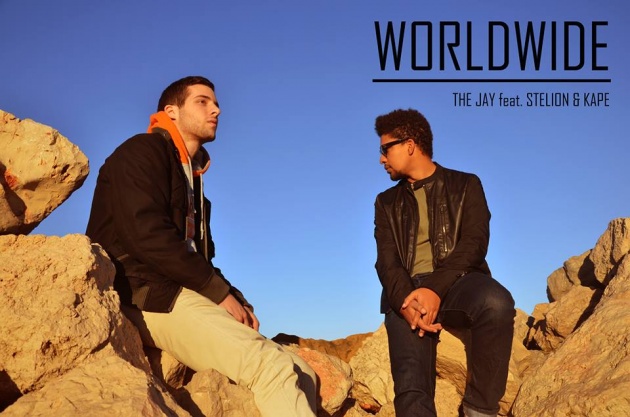 5. Upload a trailer. This will be your first video element to promote your videoclip (except for some Vines you may upload during the shooting!). Remember to make it short, less than 1 minute; don't give too many clues about the story/content of the videoclip, but provide some valuable information like the release date or mention people appearing and collaborating. If the countdown is quite long, don't share it many times; we want our audience to watch the videoclip, not just the trailer. This was ours:
6. Release your videoclip. This is obviously the climax of the promotion, the presentation of your master piece, so make it big! The following days, don't just share the link over and over; instead, use what I like to call 'excuses' to re-share the video. These 'excuses' may include:
-Addition of subtitles with the lyrics of the song.
-Addition of translations of the lyrics to other languages.
-Links to other webpages broadcasting your videoclip.
-Celebration of milestones achieved (e.g. number of views, countries reached).
(Invent your own excuses!)
This was our masterpiece:
7. Upload a 'Making of' and other valuable contents. Step 3 gets crucial at this point. If you collected good material, you would be able to offer your audience additional interesting contents. Those may include a 'Making of', a photo album of the set, interviews, bloopers... Just be creative! This was out 'Making of', but we also uploaded a photoalbum on facebook and a Bloopers video.
This 7-step guide can help you out when promoting your videoclip.
However, if you have more ideas, just feel free to share them with me commenting down!
Pablo Lozano