With the burgeoning growth of population the factor of urbanization also increased in China and as such the hierarchical arrangement of the labor class went more diversified. As for industrial growth, the big urban areas at that time, e.g. Beijing, Nanjing flourished a lot.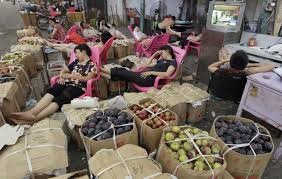 Initially small industry, for instance cotton, paper, silk, porcelain goods, took the lead. The small business markets first appeared across relatively mediocre urbanized zones. Countryside markets would offer day-to-day used eatables like oil and veges and articles of need such as pins and needles. The voyages of Zheng He helped traders from China sail across the lengths and breadths of Indian Ocean to the extent of East Africa.

The Manchus, historically known as Jurchens, defeated the last Han Chinese dynasty, the Ming, which resulted coming into power of the Qing dynasty (1644-1911). Chongzeng, the last emperor of the Han dynasty committed suicide in 1644 by the time Li Zicheng's peasant rebels seized Beijing. The Manchu made alliance with Wu Sangui and was able to take control of Beijing and turned it into a new capital of the Qings.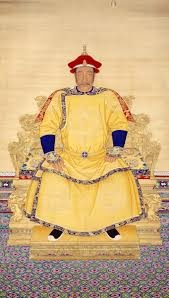 The Manchus adhered to the Confucian style of governance during the course of their rule of Inner China (the eighteen provinces). Schoppa, the editor (The Columbia Guide to Modern Chinese History) relates that historically it is a fact that the proper inception of modern China can be traced back to some day during the year 1780.... this historical development best provides us the premise on which we can base the idea that clearly marks the impetuous decay of polite Chinese tradition over the course of the 19th and the 20th centuries...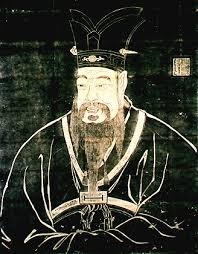 (n.b: To see my other blogs you may click on the following link of mine. Read, like, share, buzz and comment as you please. Kindly also don't forget to subscribe me, thank you!)


http://www.filmannex.com/blog-posts/azan-ahmed




By


Azan Ahmed

Blogger: FilmAnnex