A course of some major development in Europe caused it to undergo swift evolution. These events predominantly included the fall of Muslim Spain and Constantinople in the middle of 15th c, and the Americas discovery in 1492; also the introduction of Protestant Reformation by Martin Luther in 1517. The year 1485 marks the beginning of modern period in England; in this year Henry VII won the battle of Bosworth over Richard III; this victory led to the commencing of Tudor period.
Historians suggest that the Early modern history of Europe begins from the 15th century encompassing Age of Reason and Age of Enlightenment during the 17th and 18th centuries respectively through as late as the Industrial Revolution of the late 18th century.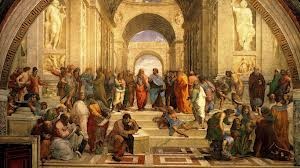 The 17th century was the an era of Cossacks in Russia wherein Russia underwent considerable territorial expansion. Cossacks were basically militarized rogue communities just like pirates and pioneers of the New World. During the Khmelnytsky Uprising in 1648, the peasant community of Ukraine joined the Zaporozhian Cossacks because they suffered a longer period of socio-religious exploitation under the Polish regime. Fed-up with Polish oppression a Ukrainian leader Bohdan Khmelnytsky decided to place Ukraine under the Russian protection; to this end he offered the then Russian Tsar, Aleksey I whose consent ushed into Russo-Polish War of 1654–1667.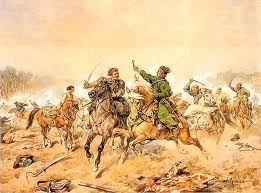 Aftermath of Russo-Polish War (1654-1667):
Ukraine seceded into two units along the length of the river Dnieper: the eastern wing and a territory called Kiev fell to the Russian rule while the western wing to the Polish control. The period from 1670-71 marks the uprising against the Tsar by Don Cossacks under Stenka Razin in the Volga region which was curbed effectively by the Tsar's forces.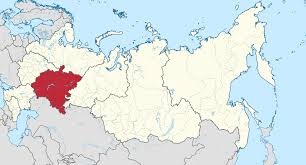 The Russian expansionism in the east was largely motivated by economic factors, for instance, the pursuit of precious fur and ivory prompted the Cossacks to attack and colonize the vast Siberian areas. They pushed into the Siberian territory eastward following the river routes and by the middle of the 17th century they were able to hold and establish Russian settlements in the Eastern Siberia over Chukchi Peninsula and the Pacific coast. It was during the course of these continental explorations that two Russian explorers Fedot Popov and Semyon Dezhnyov for the first time crossed the Bering Strait, linking Asia and North America, in 1648.

[Little Diomede Island (USA, left) and Big Diomede Island (Russia, right) - courtesy of enclo. wikipedia.]
- : -
(n.b: To see my other blogs you may click on the following link of mine. Read, like, share, buzz and comment as you please. Kindly also don't forget to subscribe me, thank you!)


http://www.filmannex.com/blog-posts/azan-ahmed
N.b.
www.FilmAnnex.com is a pay-for-content site, so don't forget to register here if you want to earn revenues by writing!



By


Azan Ahmed

Blogger: FilmAnnex