It was last December 29 of 2014 when we visited Manila Ocean Park. It was actually my mom's idea to celebrate my father's birthday there. Also, it was such a perfect time to have fun and bond as a family. Manila Ocean Park is a large marine theme park which features a lot of attractions and that includes the Sharks & Rays Encounter, the Mermaid Swim Experience where you would be given a chance to be a mermaid for hours and swim all you want, the Jellies Exhibit, the Glass Boat ride, All star Bird Show, the Trails of Antartica which is the first penguin park here in the Philippines, the Oceanarium, my favorite Sea Lion Show and the Symphony Evening Show. There's actually a lot more but I'll give details to only some.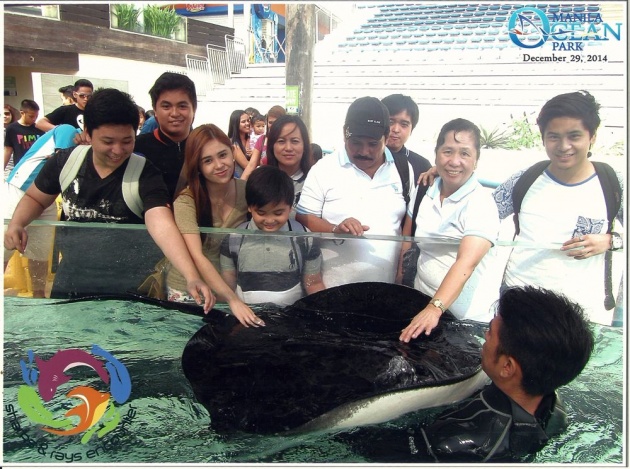 Here is the photo of our dry encounter with the different species of friendly stingrays. This stingray in the photo above has a soft slimy texture while as the others have different feels on the skin.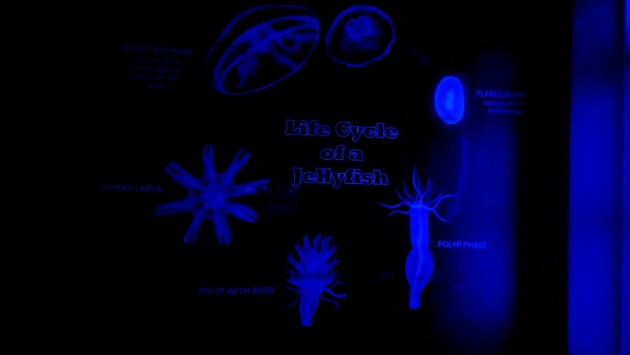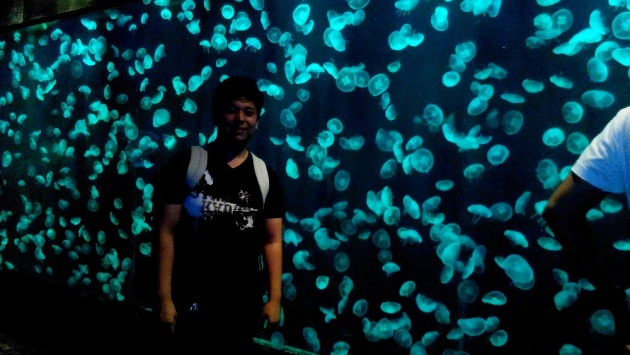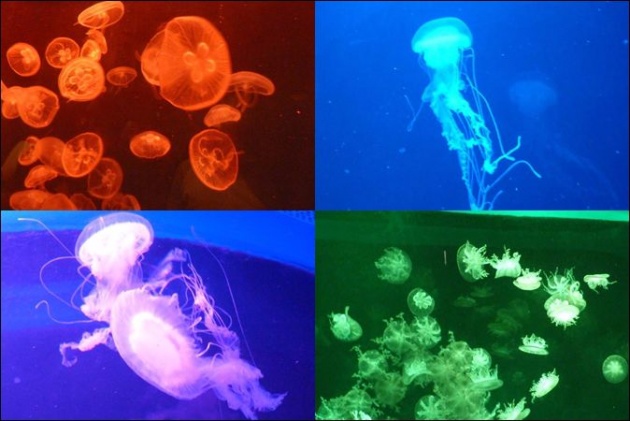 After our dry encounter with the sharks and rays, we went straight to the Jellies Exhibit which features different kinds of jellyfishes like the Upside down and the Spotted Jellyfish. They are all placed in a thick glass which has a colorful lighting inside thus making the jellyfish glow even more.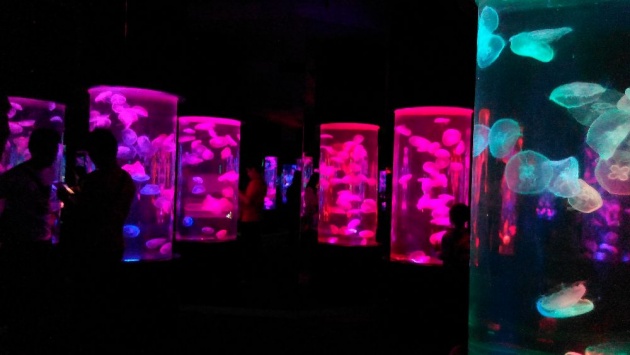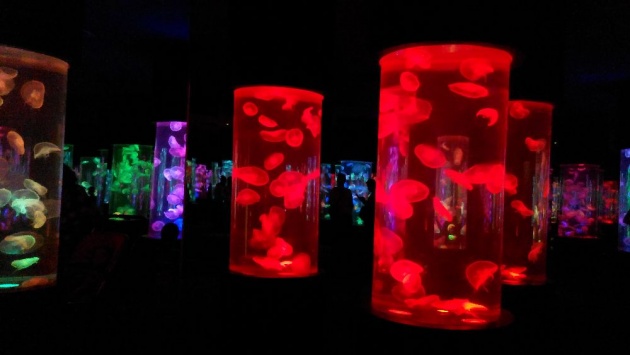 This is the most wonderful part of the exhibit. The jellyfish is placed in a glass tube and the area is surrounded with mirrors making it appear as if there are a lot of it. The colors change very often so your eyes will never really get tired of looking at them.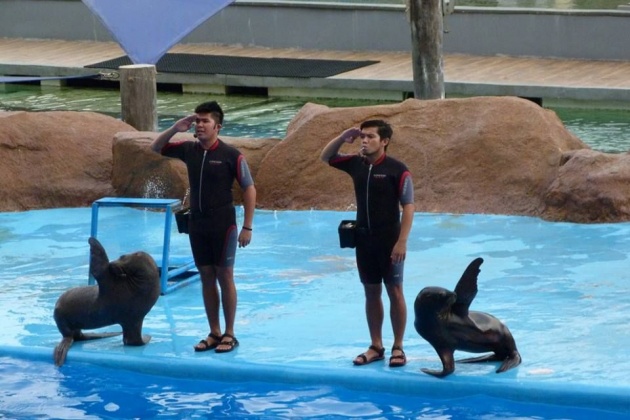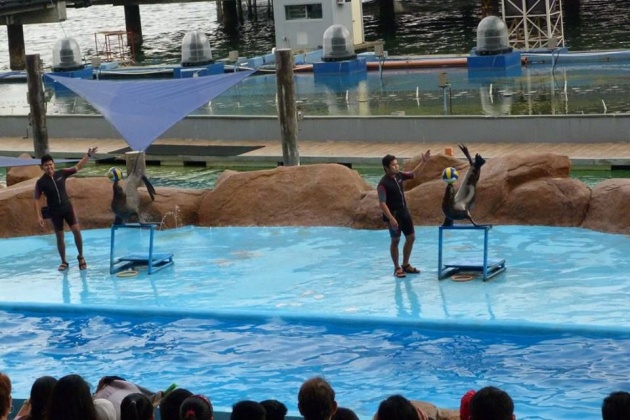 Now here comes my favorite part. The Sea lion show featuring the talented sea lions namely Vincent and Isabel. It's really amazing how they can perform many tricks and also they act as if they really understand their mentors. The whole show was really an entertaining one and there were no dull moments which is a plus factor for me. Also, their mentors speaks very well in English which is a good thing because there are a lot of international people watching the show as well.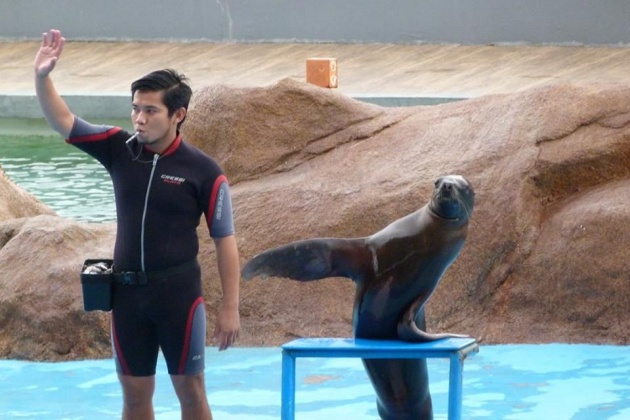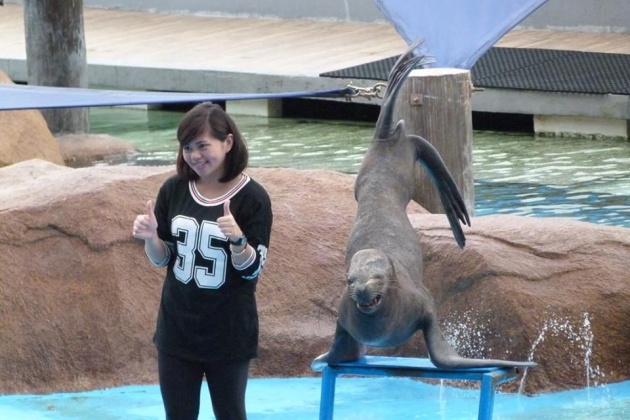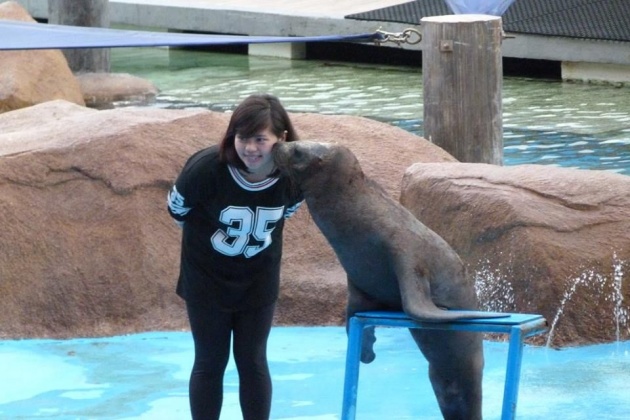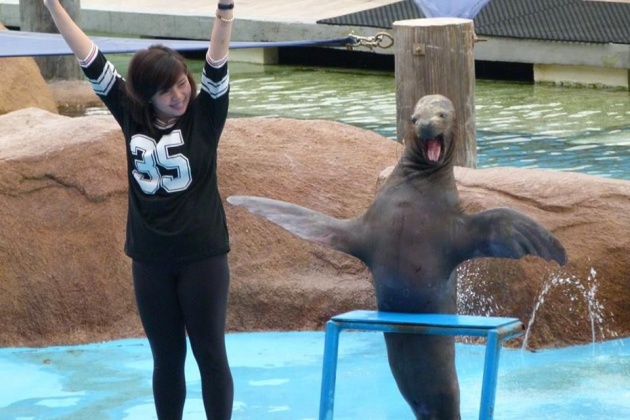 Here's the special part where Vincent boy get to interact with an audience. In the photos above, you can see how interactive he is. He even requested for a kiss from the girl audience which is really funny! He's not even contented with a kiss on the cheek and so he also requested for a kiss on the lips! After the rewarding kiss, he posed for a wacky shot which can be seen in the last photo.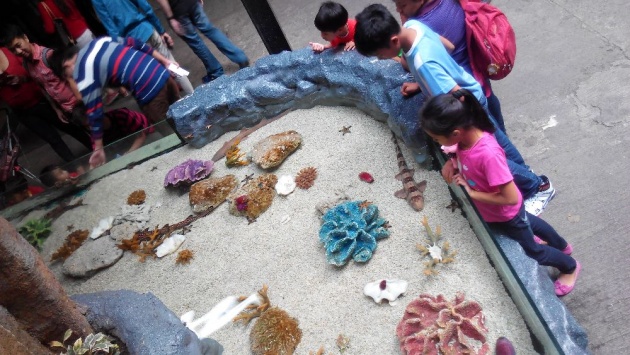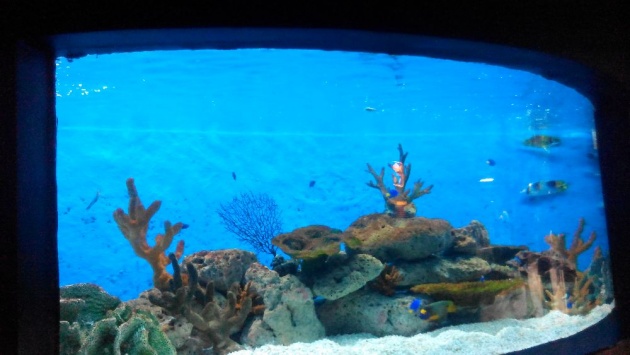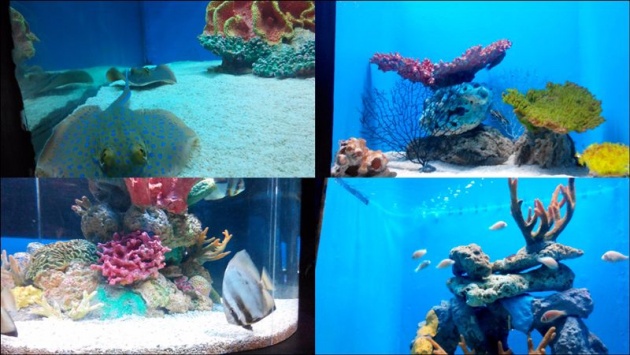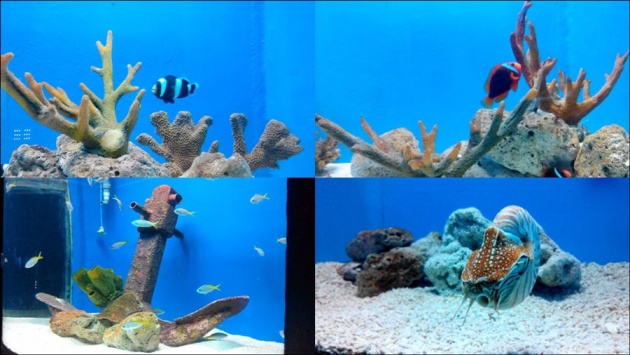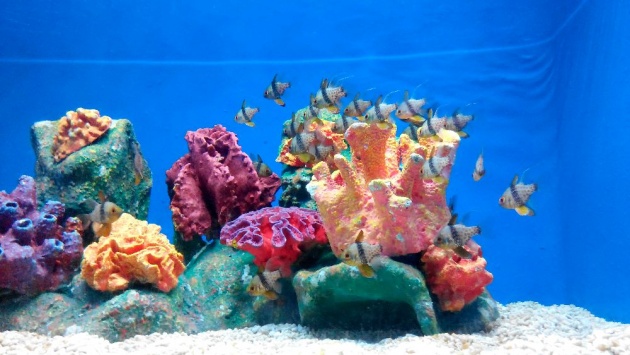 Your tour wouldn't be complete if you won't take a visit at their famous Oceanarium. It is composed of small to big aquariums and they have there a lot of fish and marine creatures of different species. I guess you are familiar with some of the photos shown above like the clown fish in the movie Finding Nemo.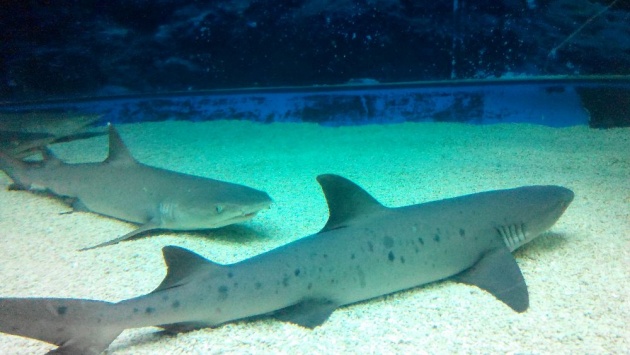 There is also a different species of shark which you can take a look at their big aquarium. I was able to take a photo of these baby sharks.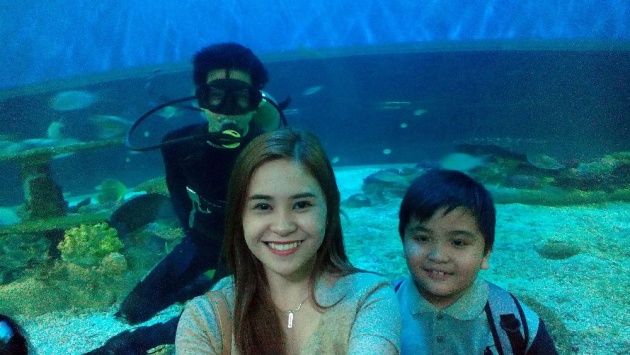 Now here is their greatest attraction featuring a 25 meter long tunnel with sea creatures swimming at the sides and overhead. I wasn't able to take a good shot of it due to the plenty number of people because it's a peak season that time. But I was lucky enough to take a photo with this diver who's swimming together with the small and large sea creatures.
We finished the day watching the Symphony evening show which is a grand fountain show - a display of huge fountains with the fusion to other Earth's elements such as fire and air. The light effects also add up to the beauty of the show. It is really mesmerizing and it'll sure leave you in great awe.
Here's a video of it: