Today's blog which I am posting as more of a diary entry is all about James and I's two days and one-night spiritual retreat experience at Lava resort last weekend. Read further So I can share this journey which was the first for the two of us to join together.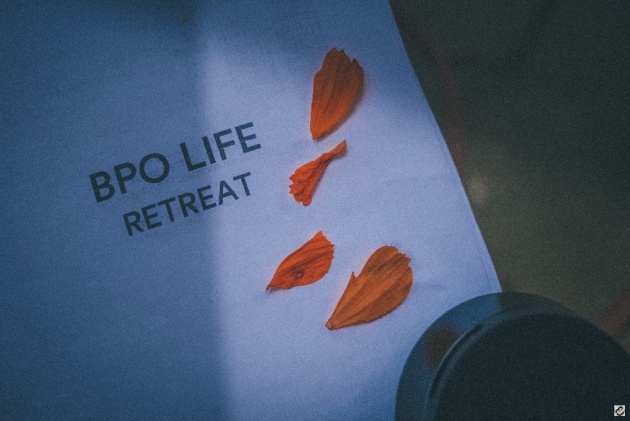 Image credits: Jean Beltran uploaded via bitLanders
A little history, a pastor on training had a burden in his heart to share the gospel with his colleagues in Arcanys, the same company where James works as well.
Upon introduction of the said colleague, his quote in life mentioned was from a Bible verse which made James think this person is a Christian. Not too long after, he was able to start a Bible study between him, the boss driver and another colleague. This didn't take long before they increased in number. More and more of their colleagues were invited and James also joined by himself.
After months of Bible study, the retreat was formed and James decided to also become a part of the committed ones who would be undergoing the water baptism.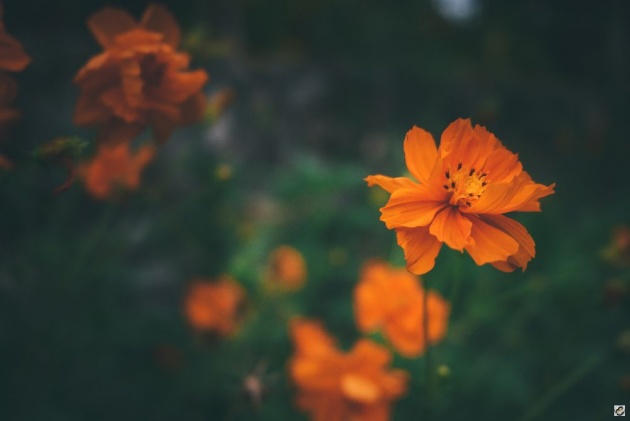 Image credits: Jean Beltran uploaded via bitLanders
BPO Life
BPO Life stands for Biblical Purpose Of Life, you might ask why it was called as such, well this is because the focus is those who are working in the BPO industry.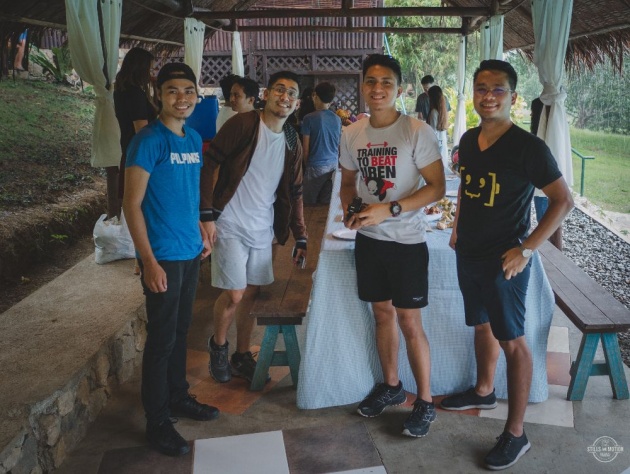 Image credits: Jean Beltran uploaded via bitLanders
The BPO Life was formed as the leaders of the Living Word Christian Church located in IT Park Cebu. Being based in the center of Cebu's IT hub, where BPO companies are rising every month and the numerous young ones who are working in the call center companies, as well as IT Development, are significantly increasing, the church had seen these young generation getting out of their offices, getting drunk at the 24/7 bars within the city, some of them are left at the corners of the street, sleeping and are unable to get up because of too much drinking.
Aside from that, there are so many stories circulating about female call center agents who are getting pregnant out of one night stands, others who have been heartbroken, keeping their problems within themselves and eventually committing suicide. They have seen enough and it is a challenge to reach out to these individuals.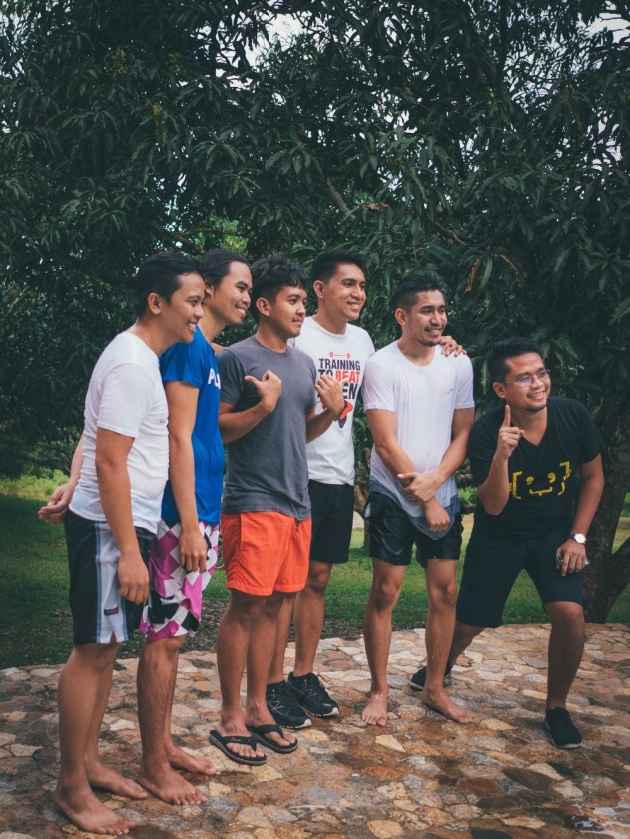 Image credits: Jean Beltran uploaded via bitLanders
The current generation is now corrupted by the evil things in this world. The young ones are already doing things like they don't care about their future as well as their eternity thus wasting their lives, their bodies, and their future just for their current pleasure.
It was through prayers that the BPO Life has started, it was God's work of hand that enabled the workers to be reached out by the church leaders, Daryl was one of them. He now has three Bible study groups from different companies, two of them from IT Park and another one in JYIT.
BPO Life Retreat
Image credits: Jean Beltran via bitLanders
On the 18th of August, the first retreat was initiated and the best place to do this was at Lava Mountain River Farm. It is an isolated spot of Cebu but it doesn't require a long travel time to reach it thus, was the perfect spot.
At 10:30 AM, a van brought us to Brgy. Bonbon, Cebu City and reached the farm after 45 minutes of a challenging rough and rocky road. The event started with lunch and a little introduction. Fourteen individuals committed two days of their lives to have an intimate time with the Lord.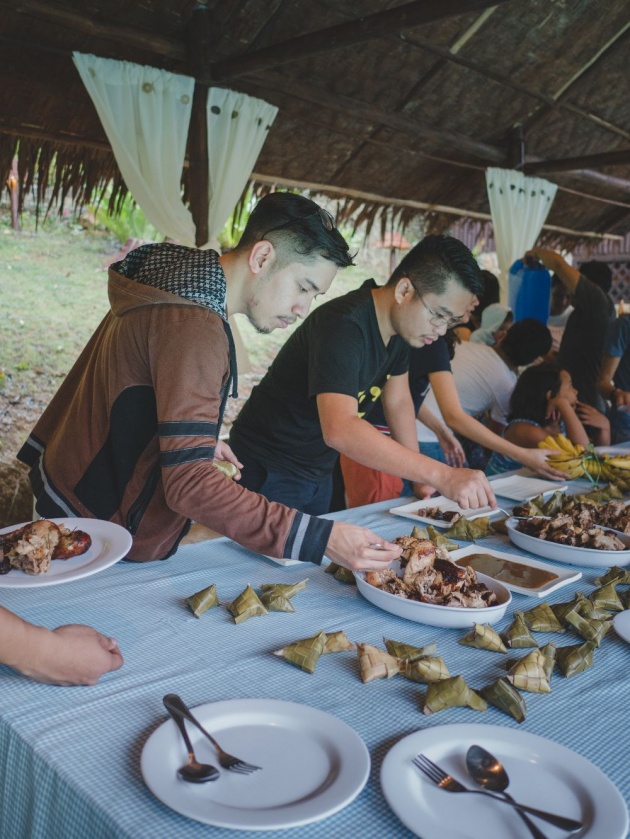 Image credits: Jean Beltran uploaded via bitLanders
It was 2:00 PM when the official worship started. Praise and worship is definitely my favorite part, it blesses me always and so thus this initial worship with just acoustic guitars and a beatbox but with a great worship leader, everything fell into place, after that a message was given by Tito Mark Cusi about the text in 2 Corinthians 5:17.
Video credits: Jean Beltran via bitLanders
After almost an hour of an inspirational and spiritual talk about his life and how he was changed to become a child of God, we eventually went straight to the Baptismal Testimony where four individuals offered their life testimonies and their decision to declare their faith of following Jesus.
Testimonials are always tear-jerking for me, I love listening to testimonies because, at some point in time, I can relate to them. The testimony portion took less than an hour and so the water baptism took place in the cold waters of the farm.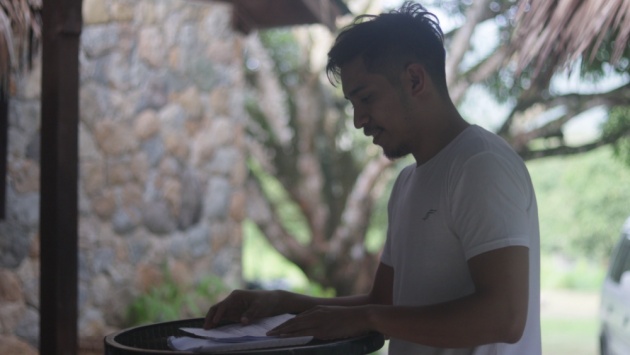 Image credits: Jean Beltran uploaded via bitLanders
I was personally happy and glorious to witness as James was baptized. This is not an assurance of salvation but this is a declaration of faith, that they have decided to become followers of Jesus.
Free time and dinner came afterward. There was a sumptuous meal and everyone was filled with nourishment! The next part of the event was another worship and word preaching at the bonfire area.
The fire in front of us was strong and very relaxing. The crackling of the wood fire was entertaining, at least for me and it somehow sounded like sweet rhythm as we sang our songs of worship. The message delivered by Pastor AJ Caparros was very strong, it talked about the current state of the heart of most people where most are seeking for success in life but at the end of the day, they are still unsatisfied and eventually would think that there's nothing more about this life. The likes of Anthony Bourdain and Kate Spade who had taken their lives by their hand, these are successful people but yet, they didn't seem to find meaning in their lives.
Video credits: Jean Beltran via bitLanders
It is true that in our life here on Earth, admit it or not, a person who doesn't have God in his or her heart would feel empty, would feel that there's nothing more to life than what he or she is currently having thus they'd feel it is best to die than to continue living. However, that void in one's person's heart can be fulfilled by no other than returning back to his Maker. That void can only be filled by His presence and that can be found in Jesus who died on the cross for the penalty of our sins and came back to life that we as well are reconciled with the Father. He conquered death for us and He continues to live.
Image credits: Jean Beltran uploaded via bitLanders
The night ended with more praising, it was intimate because there were only less than twenty of us in the farm and the resonating sound of our voices echoed int he wilderness with the stars in the sky, we were proclaiming God's faithfulness in this part of the world.
On the next day, we had early devotion, had breakfast and Daryl expanded his personal ways of doing devotional. I believe that committing to this is essential in the life of a Christian because the world is so corrupted that most people don't know what is right from what is wrong, we have obviously forgotten our common senses. The Word of God is a very essential part of our lives and it is our lamp and light in living this world. The event was ended with a prayer and a personal commitment to read the Word and have a daily devotion.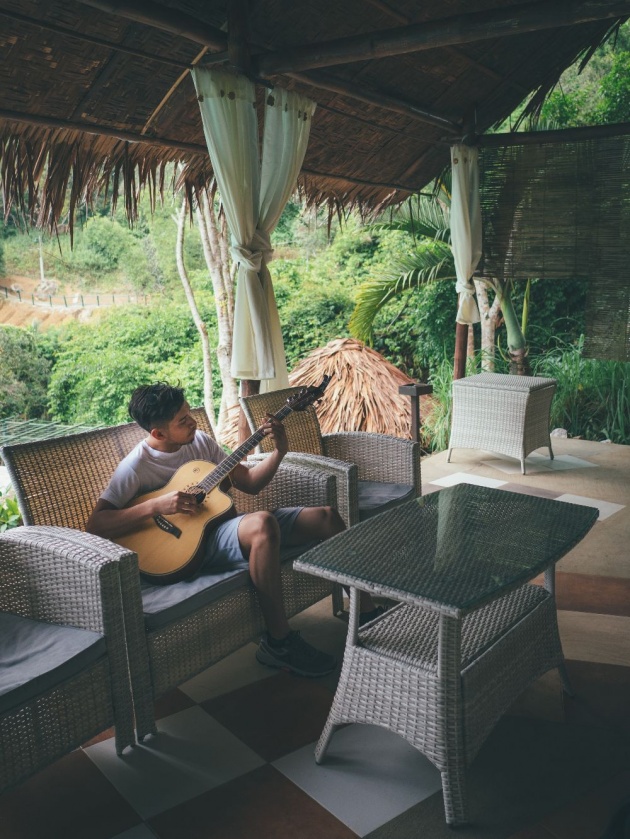 Image credits: Jean Beltran uploaded via bitLanders
After this part, the free time was given for everyone to enjoy the farm. Some went to the river, some had enjoyed the pool, some went taking photographs of the location and some enjoyed the quietness of the environment, the chirping birds and the sound of the rushing river next to the farm.
It was almost noon time when we were out of the resort, everyone was blessed, I was definitely blessed and had recommitted my time for morning devotional. I prayed to God to sustain me and to help me in every decision I do in life.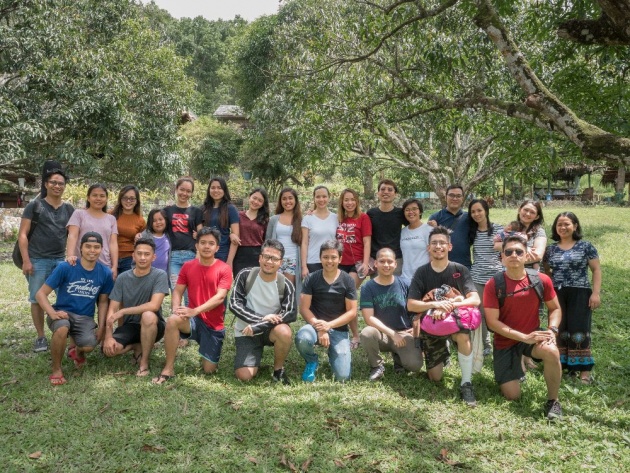 Image credits: Jean Beltran uploaded via bitLanders
______________________________________________________________________________________________
This blog entry was written and published by Jean Beltran-Figues for bitlanders.com.