The International Fashion Film Awards is around the corner and we are reposting some wise words that Mr. Fred Sweet shared last September on his WebTV for current and aspiring Fashion Filmmakers to consider while navigating this very competitive field. The title of this post states this is for fashion film directors but I would encourage ALL filmmakers especially to read the tips presented by Fred, including rules to go by, branding yourself and creative development.
We hope to see you at this years IFFA in sunny La Jolla California on July 27th 2013!
A Fashion Film Director Business Plan:
By: Fred Sweet Producer of Fashion Film Network & The International Fashion Film Awards @LJFFF2013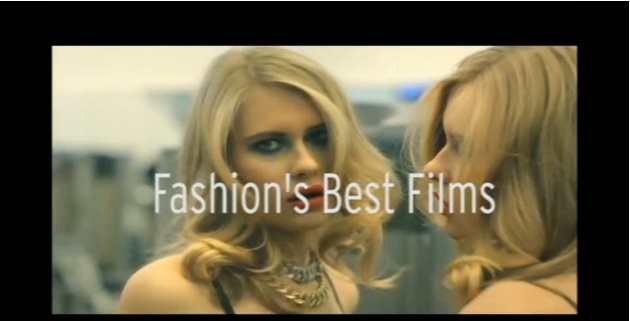 The current environment is very competitive for the following reasons:
There are no barriers to entry.

Easy availability of hardware and software to produce films

Skills can be self-taught

Most fashion photographers are switching to video imagery.

Rules to go by:
One massively viral film does not make a director's career

Therefore while having one or two big successes is good, it will not ensure future work.

Even the most well known fashion film directors do not make a living solely from fashion films. You must have another income source(s). This can be commercials, industrials, or contract work. It can also be something completely unrelated to film directing.

Figure out who you are:

A production house that produces films at the lowest possible cost.

A director with a known style and story behind them.

It will take a continuously implemented business plan to stay up with the competition and keep jobs coming in.

All production companies and representation agencies want people who have successful track records, and, just as importantly - large followings of social network fans and clients.

Leverage your work by working with fashion brands who will also have an interest in promoting your work. The bigger their social networks the better.

To rely solely on your creative abilities to propel your career and income is a bad idea.

With the worldwide marketplace so crowded now it is very unlikely you are doing anything that is completely unique to you.

Your success will be a combination of your ability to distinguish, (brand), yourself continuously in the marketplace and your creative skills.

The Basic Business Plan:

Premises to start with:

You are responsible for creating your own success. Once you do that, you will have all the power.

You must implement your plan everyday.
Branding Yourself

Start a Facebook page, either a personal or fanpage.

Post to it daily

Your films

Your thoughts and insights

Start and post daily to as many other social media sites as you can. Name the sites after you. Examples:

Tumblr

Youtube

Vimeo

Google +

LinkedIn

Submit your films to sites such as the Fashion Film Network and La Jolla Fashion Film Festival.

Develop your own resources. If at first you do not have a budget for your productions form a group of creative people you can count on. Go to industry networking events and make contacts.

Put together small, doable, events in your area where you debut your new films. These venues can be in art galleries, bars, offices, or restaurants. Film the events and use the imagery and content to upload to your social sites. That way the excitement and imagery of you and your film can live on far beyond your event.

Interact with as many of your fans as possible.

Develop a style that identifies you. The major fashion magazine and media make it point to tell you who shot their editorial spreads - why? Because who shot it is as important as the clothes in it. Who shot it adds value to the viewer, therefore the fashion company will pay much more for it (and you, if you have branded yourself properly).

Here are some things to consider:

Narrative vs visual effects

Strong storyboard vs interpretive plot line

Use of color

HD look vs Super 8

Soundtrack

Erotic elements

Editing style

Type of camera used

Hair and Makeup techniques

Lighting

Set design

Wardrobe styling

Art direction

Surprise elements

Humour

Drama

Remember the internet is like a huge moving river of new information. Unless you are continuously adding to your presence you will simply get lost in in all the data and swept down river to obscurity.

Develop Your Creative Skills

Even though it is sometimes frightening to do so, you must constantly be viewing what other directors are doing in the fashion film world. Does it make sense to produce a film that looks exactly like one just put out? People will either think you copied it or are not paying attention, both not good.

Take the time to learn new technical skills. Intelligence is irrelevant! Your ability to quickly master new skills will be the key to keeping you ahead of the competition.

Read my post: "Why your next fashion film will probably flop! (and how to avoid it).

Summary

Have another source of income.

Work continuously on building your fan base in social media.

Have a distinct style.

Depend on resources you develop.

Arrange your own screening events.

Stay abreast of what's new in fashion films.

Submit your work to fashion sites.

Once you have built your name in the marketplace, the production companies will want you - not before.