Video credit: Occence Media via Youtube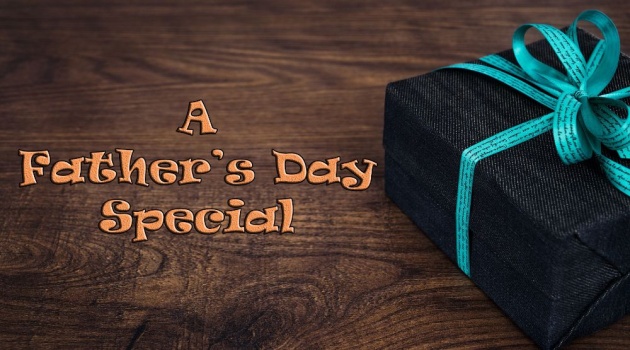 Image credit: image4you via Pixabay / Edited with Photoshop
I know by the time this gets posted, Father's Day would be long over. But, I still wanted to continue writing this article to honor fathers and father figures all over the world.
What is Father's Day?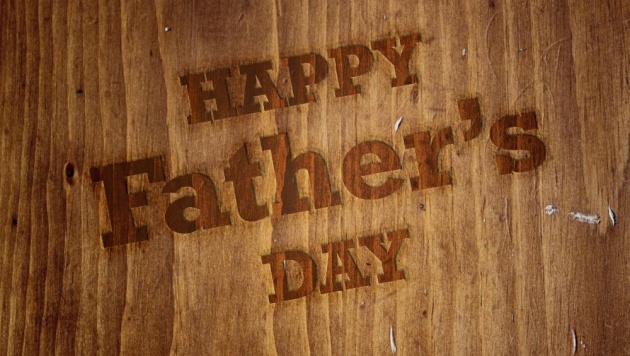 Image credit: 905513 via Pixabay
Father's day celebrates fatherhood. It is a celebration that honors fathers, father figures, and the parental bond children have with their fathers. This holiday is celebrated across the globe on different dates. Most countries observe this holiday every third Sunday of June. Although, some other countries celebrate it on a different date. For example, Australia and New Zealand celebrate it on the first Sunday of September while it is celebrated on the 5th of December in Thailand, the same date as their king's birthday. In Brazil, they honor dads on the second Sunday of August.
Depending on the family's traditions, Father's Day is celebrated in different ways. Some would give their dads a phone call or greeting cards, some would make time to visit them, while others will even throw them a party. Most countries do not consider it as a federal holiday, except for Thailand because it falls on the king's birthday which is a public holiday.
When Did it All Start?
Unlike mother's day, people didn't warm up to the idea of father's day right away. It could be because fathers don't have the same sentimental appeal as mothers have.
The first ever recorded public event where fathers were honored was on July 5, 1908. A service was held sponsored by a church in West Virginia to honor the memory of the 362 men who died in the coal mining explosions at the Fairmont Coal Company mines in Monongah. However, that was just a one time deal.
It wasn't until the following year when a certain woman named Sonora Smart Dodd from Spokane, Washington decided she wanted to celebrate Father's Day after listening to a Mother's Day sermon. She and her other 5 siblings were singlehandedly raised by William Jackson Smart, a Civil War veteran father.
In 1910, she petitioned for the holiday to be recognized. She went to local churches, government officials, the YMCA, and even shopkeepers to seek their support and she was successful in her campaign. She initially wanted it to be celebrated on the 5th of June, but the mayor pushed the date back by a couple of weeks in order to have enough time to prepare for the festivities. And so, the first-ever recognized Father's Day was celebrated on June 19, 1910.
Despite the reluctance of Congress to legally recognize it as an official holiday, it still steadily gained popularity among the masses, mainly thanks to Dodd's unwavering celebration. In 1972, Father's Day was finally officially signed into public law as a permanent holiday by President Richard Nixon.
Controversies and Commercialism
Although Father's Day steadily gained popularity, not everyone is sold on the idea. Some oppose it, claiming that it's only a commercial gimmick by advertisers in order to sell more products. Well, they are not actually far from the truth.
During the 1920s until the 1930s, activist groups arose to scrap Father's Day and Mother's Day in favor of just one holiday. They are proposing to combine both holidays into one holiday called Parent's day. They argued that both parents should be loved and honored at the same time.
However, the efforts to combine and de-commercialize both holidays proved futile, especially during the great depression. Advertisers and retailers redoubled their efforts in convincing people that Father's Day should be treated as a second Christmas for men as they promote products such as socks, neckties, hats, sporting goods, tobacco, and greeting cards.
When World War II broke out, advertisers saw this as another chance to cement the importance of celebrating Father's Day. They argued that it was a way to honor the American troops, as well as support the war effort.
And, you can say that they are very successful in their endeavor. What used to be a simple celebration of love and respect for fathers soon became a billion dollar industry for retailers and advertisers.
How Did We Celebrate Father's Day?
We were supposed to celebrate a day earlier in order to avoid the rush of people who are also going to celebrate Father's Day. However, the handyman arrived to fix our kitchen's roof. Why does our kitchen roof need fixing? Because--
When it rains, it pours.
Our dirty kitchen doesn't have a roof. So, you can just imagine me holding an umbrella while cooking, especially since rainy/flood season has just started.
So, as I was saying, we were forced to celebrate Father's Day on the day itself, together with the hoard of other people celebrating the holiday, as well. But before we had lunch, we went grocery shopping first--because our cupboard and fridge were already empty.
After doing the groceries, we decided to have an early lunch at 10:30 am because we wanted to beat the rush of people. The hubby suggested we go to North Park but the last time we were there, I wasn't too keen on their service. Don't get me wrong. Food was absolutely delicious, but their service was really bad for that particular branch. There was even a rat or cockroach inside their kitchen! He then suggested we go to Mann Hann instead, which is also another restaurant that serves Chinese cuisine.
Lunch at Mann Hann
Mann Hann has a very interesting backstory.
Mann Hann was derived from an ancient Chinese legend that the owners love to tell their children. The romance involved Mann or Manchurian and a descendant from an old Han Dynasty and how the emperor's opulence showed when entertaining foreign dignitaries by ordering "Mann Hann" Menu which consist of 200 delectable varieties. These feasts usually took them weeks to consume. Nobody knows for sure how the story ended but somehow synonymous with authentic Chinese Cuisine.

- source: savvyaboutnothing
The service crew were very warm and friendly as we entered their establishment. They greeted us with a smile and escorted us to our table. There were so many yummy foods on their menu that it took as a bit of a while to decide on what to order. We ended up with hakaw (prawn dumpling), Chinese style beef tenderloin, sweet and sour spareribs, and honey lemon tea.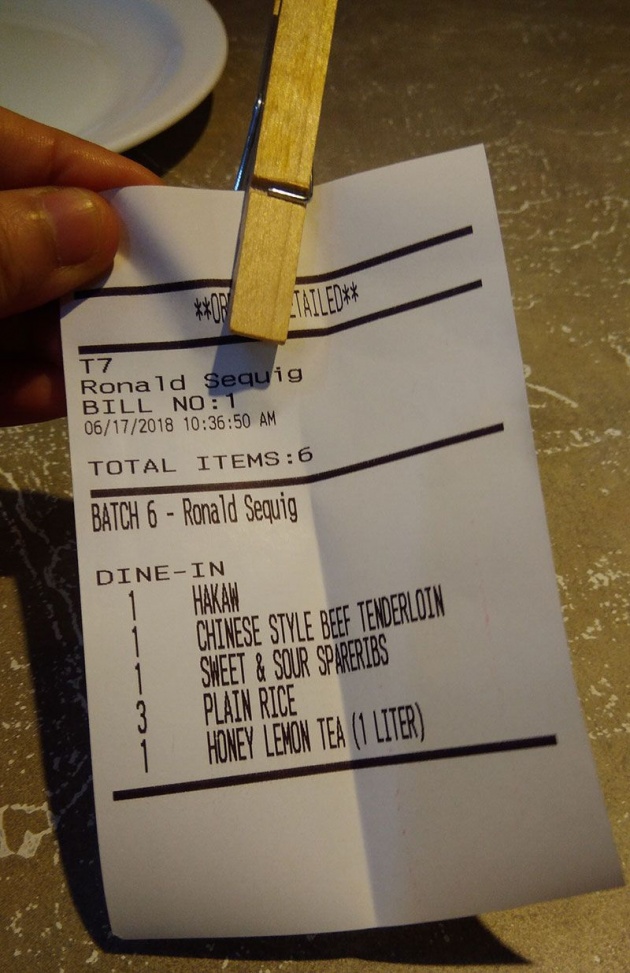 Image credit: Chineyes via bitLanders
My hubby and I would always order hakaw whenever we are at a Chinese restaurant because it's our absolute favorite dish (or dumpling), ever.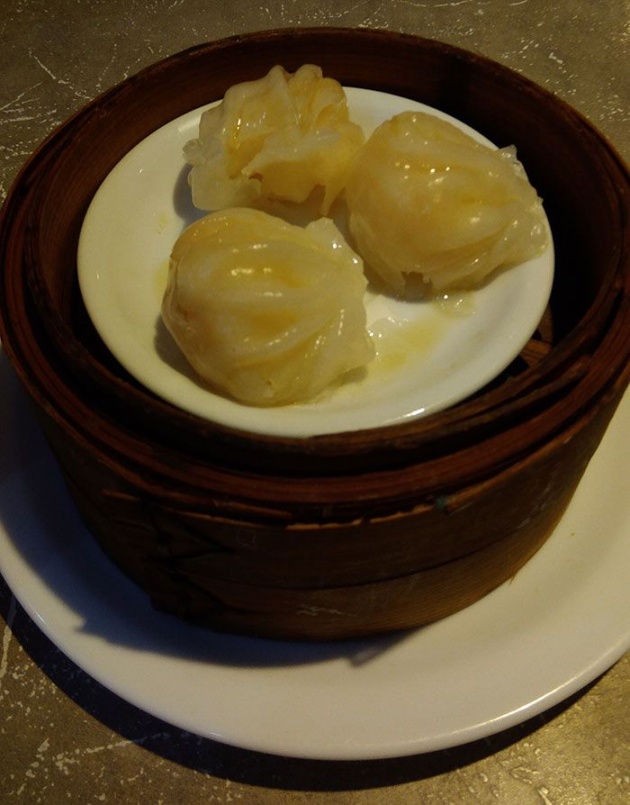 Image credit: Chineyes via bitLanders
Hmm, Mann Hann's version of hakaw is quite good. Not the best but better than most.
Next on the list was Chinese style beef tenderloin which was requested by the hubby from the get-go.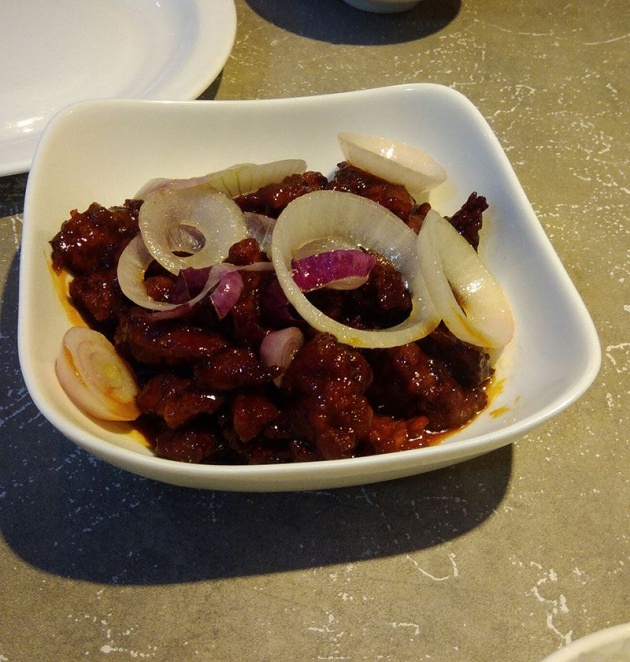 Image credit: Chineyes via bitLanders
The beef was really tender and tasty. I wish there were more onions, though. I really like onions. It's a wonder I don't have a bad breath--yet. lol
The last dish we ordered is their sweet and sour spareribs.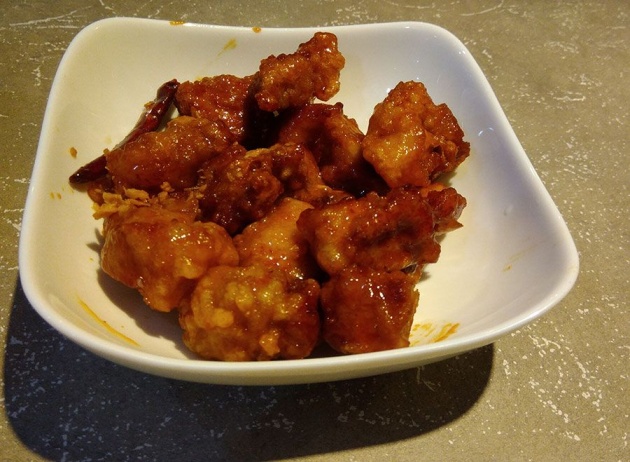 Image credit: Chineyes via bitLanders
This one is very tasty but the meat was very tough. It's not the kind of spareribs I had in mind. After all our orders came in, I realized that we didn't order any vegetable. Well, in fairness to me, I was hoping that the sweet and sour spareribs would have some vegetables. But, alas, no such luck. *Sigh
For our drinks, we ordered their honey lemon tea.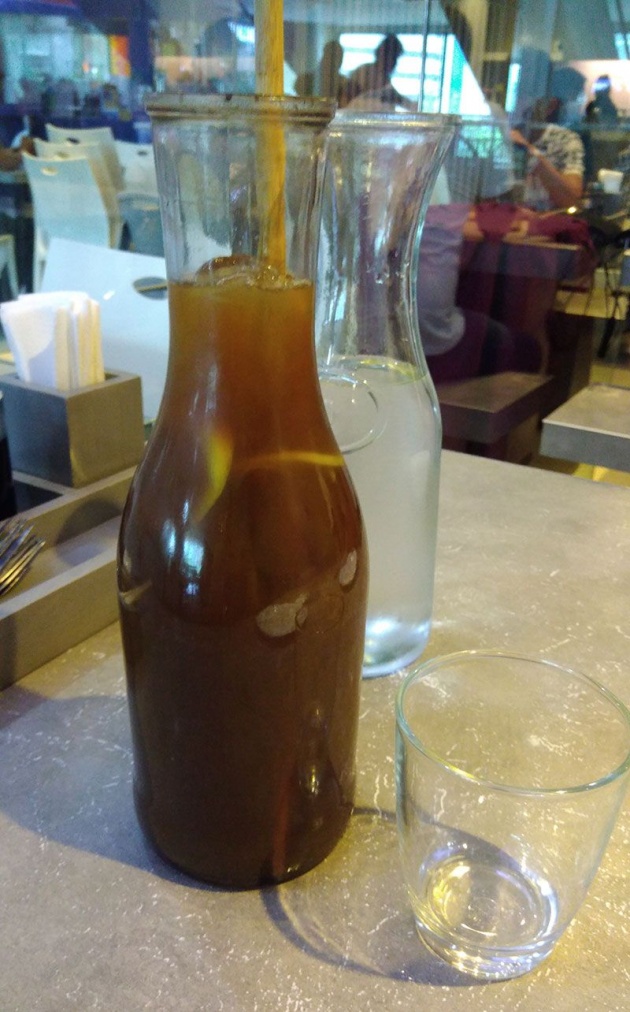 Image credit: Chineyes via bitLanders
It's not your usual artificially lemon-flavored ice tea, There were actually pieces of real lemon!
Halfway through our meal, I realized that I forgot to order their seaweed soup. Darn! Well, you win some, you lose some. lol
Overall Rating
Overall, I'd rate our experience at Mann Hann a 4 out of 5 stars. Food was quite delicious and their service crew were very friendly. They were very accommodating, even when I asked one of their crew to take our family picture. However, they could have done better with the presentation of their food--and the meat of their sweet and sour spareribs was really tough. I still can't get over that. What a disappointment. But, if you're into Chinese food, I'd still recommend the restaurant.
But, Wait! There's More!
After lunch, I asked the hubby if we can stop by National Bookstore to buy some art supply.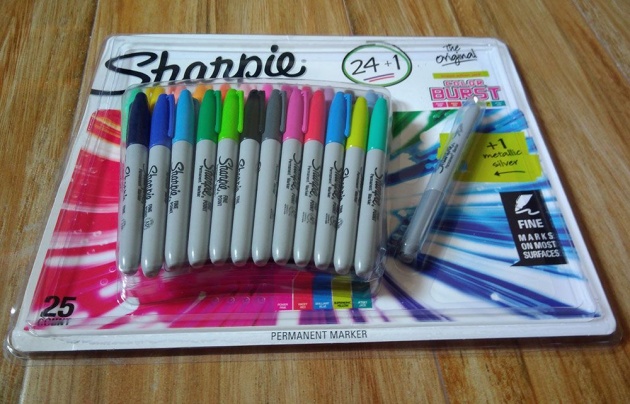 Image credit: Chineyes via bitLanders
I told him that it was for me. But, seriously, if there is such a thing as art dyslexia, I'd be its poster girl. It was actually a gift for him because A). It was Father's Day and B). His birthday was coming up in a few days. So, I guess you can say I was hitting two birds with one stone. lol
He was kind of indifferent as I browse through the art supply section. He doesn't even realize how clueless I was. I didn't give him his gift right away. And for maximum surprise effect, I gave it to him just before he was about to sleep. He seemed pretty happy with the gift--I hope.
After that quick stopover, we hurriedly went home because the handyman was coming back to finish up the kitchen's roof.
Come dinner time, the hubby was insistent that he was going to cook--and who am I to complain, right? For dinner, he prepared baked salmon and it was actually quite good.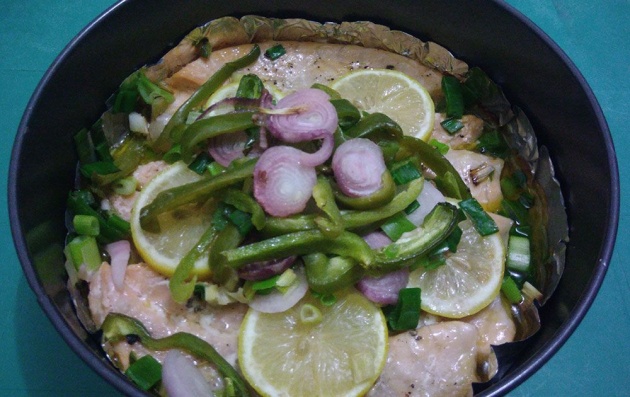 Image credit: Chineyes via bitLanders
Here's a video of it while we were preparing it for its 'photoshoot'.
Video credit: Chineyes via bitLanders
Final Thoughts
Although we celebrated Father's Day in a hurry because of the handyman, we still had a blast. And, I was still able to buy the hubby a gift despite my meager income from blogging and working as a freelance content writer. All in all, it was a very good day.
Other blog posts you may also find interesting:
Probiotics 101: Everything You Need to Know About Probiotics
16 Vegan Protein Substitutes
Intermittent Fasting: A Beginner's Guide
A Comprehensive Guide to Ketogenic Diet
~oO0Oo~~oO0Oo~~oO0Oo~~
Thanks for reading! Have a wonderful day ahead of you and keep smiling. :)
Written by Chineyes for Bitlanders
Not yet on Bitlanders? Sign up now and be rewarded for sharing ideas, photos, and videos!