Travel is like knowledge. The more you see, the more you know you haven't seen. - Mark Hertsgaard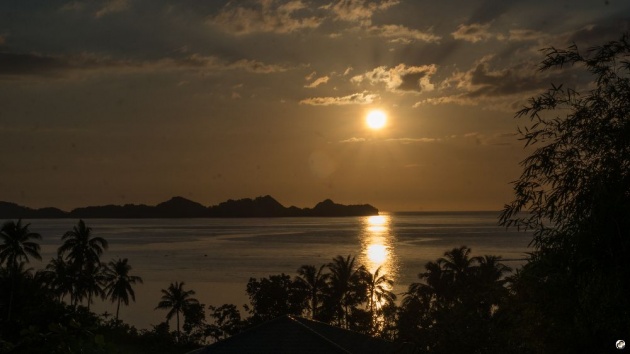 Image credits: Jean Beltran via bitLanders
Just like Mark Hertsgaard, I also think that being able to explore other places, may it be just within the home boundary or beyond, it makes one educated of different aspects in life. Indeed, the more I see, the more my eyes are opened to the possibilities of the world. This act makes me long for more and get myself immersed with other culture, other views, and ambiance and furthermore experiences in life which will be a treasure to behold.
Before last year ended, I had always thought of posting the same blog talking about my travel summary but I got caught up with several happenings, events and other responsibilities that I forgot to complete that blog.
Today, I am thankful that I am able to share with you an overview glimpse of how my 2018 went in terms of my travel goals. This is pretty similar to my Travel Glimpse of 2017 posted before 2017 ended.
Note that I have done a long scroll down, page down and going to the end of my blog sections just to really see my 2018 travel timeline. Here we go.
A Glimpse of My 2018 Travels Quarter 1
Image credits: Jean Beltran Figues via Facebook
Our wedding anniversary on February was all for trips around the islands surrounding Cebu and so we chose Negros Occidental which has pretty interesting and wonderful places which we, therefore, sought out even in our short travel stay.
We went visiting the humongous Campuestohan Highland Resort which was totally overwhelming due to its size. We had fun taking lots of images until it rained. The weather there was unpredictable though but it was one which we didn't regret because we experienced the thick fog covering the entire resort, even captured it with our drone which they allowed flying.
One thing that I regret most about the travel was that there were several sections of the resort which were still under construction so we weren't able to fully enjoy everything. Still, it is a good excuse to return here in the future.
Image credits: Jean Beltran Figues via Facebook
I also realized that it is very easy to get here most especially if one has a car because there's a barge vessel from Toledo City to Negros via San Carlos City.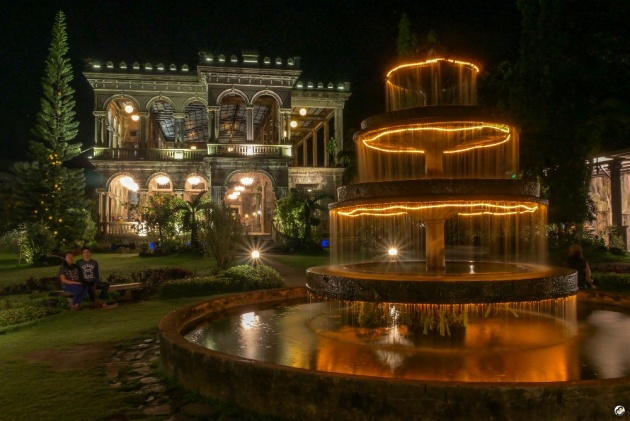 Image credits: Jean Beltran via bitLanders
This romantic place is not just romantic because of its structure but also because of the history that comes with it. A haciendero who lost of his wife built this house to remind himself of his great love. The house was unfortunately brought down and burned by the American guerrilla forces during World War II so that the Japanese forces can't use it as a home base.
But regardless of the burning, the beauty of its pillars and remaining frames still leaves great awe to all visitors who come here, the same case was with the two of us. As someone being married to a specific person whom you truly love, it is indeed our dire wish to create something that could remind us of our great feelings toward that person.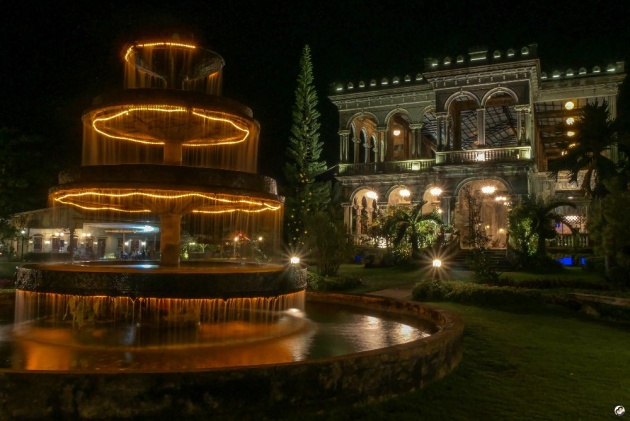 Image credits: Jean Beltran via bitLanders
The beauty of The Ruins' love story had prolonged and is still inspiring different people, we included. During our visit, we took a lot of long exposure shots to really capture its charm and elegance.
Although the first two places that we visited during our travel were both remarkable in their own ways, I personally think that the highlight of our trip was during our two-day stay in a beautiful and fully functional two-story Natural Native Sea View Cottage.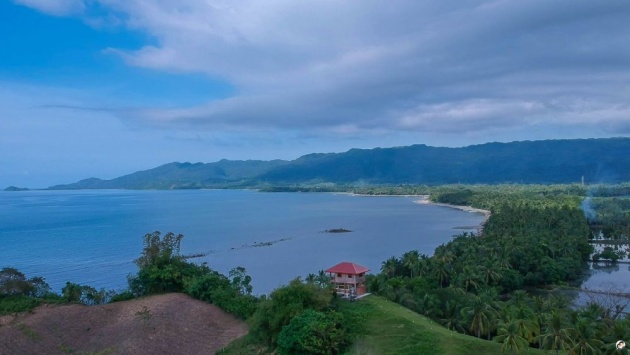 Image credits: Jean Beltran via bitLanders
I wrote five reasons why we can't get over this cottage. In our two day stay, I really don't want it to end just yet but we were really enjoying it that we felt like time was running very fast. I highly recommend that you read my blog to know more about these reasons:
Video credits: James Figues via YouTube
I totally believe that there are more reasons but I have to limit it to five just so it is enough to be in thousand-word blog content. Both my husband and I love it that we want to make our home as inspired by that house.
We found a lot of gems in our day tours in both Cauayan and Sipalay. These two are just next to each other and we were both mesmerized with several things.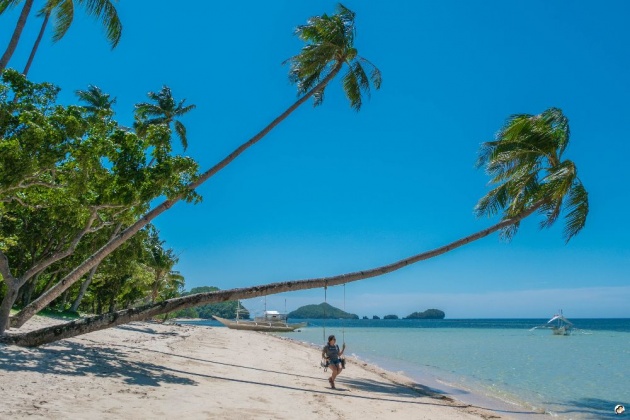 Image credits to Jean Beltran via bitLanders
First was with Punta Bulata Resort and Spa which has really great food and ambiance, perfect for an intimate family vacation or even for a fun corporate team building. This resort actually provides the best of both worlds.
In Sipalay, both of us were treated with the mini Chocolate Hills all planted in the body of seawater at Perth Paradise Resort. Drone shots here are truly terrific. The bird's eye view of the marvelous islands seemed very thrilling and we both want to get nearer to those islands but we can't.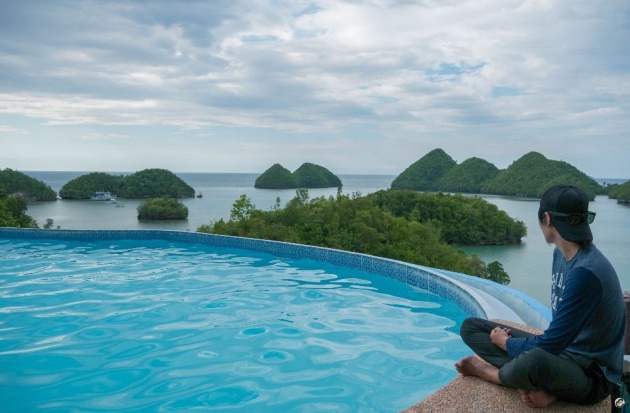 Image credits: Jean Beltran via bitLanders
But nothing beats a romantic sunset. Along Sipalay's public Poblacion Beach lays a very long cream sand beach shore which has a lot of visitors both locals and other foreigners. There was a view of how the common Filipino community works, there were fishermen docking their boats, cleaning their fishnets and others who were selling their catch.
The sunset was extra glorious, the sun was huge, clear and very majestic. It was one of a kind that this place left us both in awe. We paid nothing but this place left a huge part in our hearts that will be etched forever.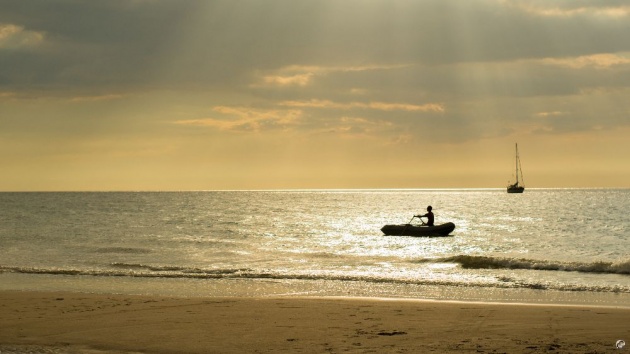 Image credits: Jean Beltran via bitLanders
With the first quarter of 2018 was about to end, our Belgian boss came to pay a visit and we, of course, treated him to a view of the Mactan Islands through an island hopping experience.
Video credits: Jean Beltran via YouTube
I had done this a couple of times before but I was still in awe of its beauty too. The underwater was glorious and the boat was huge enough for us to fully enjoy and be merry.
One thing that I won't forget was when we reached Pandanon Island and the boss said we have a paradise in our backyard. He said it was one of the best beaches that he had seen so far. It was flattering and made me very proud to live in a tropical and an archipelago with more than 7000 islands.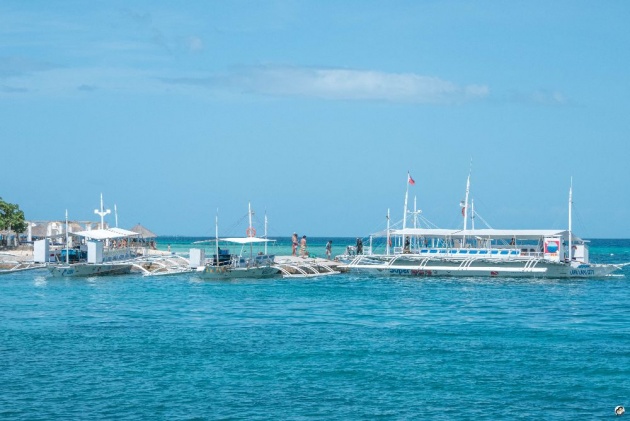 Image credits: Jean Beltran via bitLanders
Travels from quarter 2 coming up in the next blog! Stay tuned!
Thank you for reading!
---------------------------
About the author:
Jean Beltran-Figues is a photography enthusiast.
A traveler who wants to promote her beloved country, the Philippines.