Life is like a vacation, it goes way too fast and you wish you had taken more pictures. - Linda Poindexter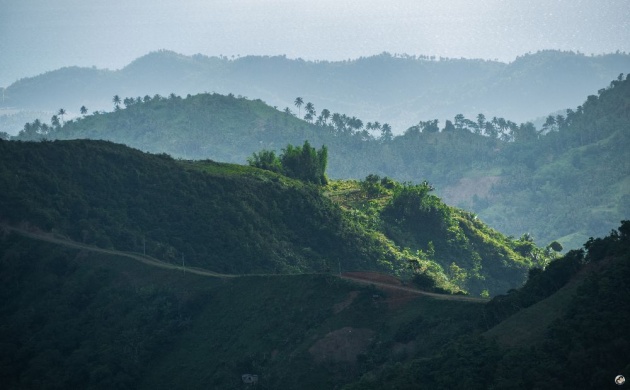 Image credits: Jean Beltran via bitLanders
I live by this virtue and so I always make sure that I have taken a lot of photographs and video clips while on the go, while on the road and when I travel to new places and spots. That is why I also had a lot of blogs dealing with my travels, domestic ones here in my country, the Philippines.
The previous blog was about my 2018 Travels, a Glimpse of those from the first quarter. Read the entire blog summary below:
Video credits: Jean Beltran via YouTube
Today is a continuation of this topic and so I will be sharing my past travels in the second quarter of 2018. This part of the year was mostly laid back and with no air travels. I guess, the entire 2018, in general, had very minimum air travels and although I felt like I miss flying with a plane, I also badly need to slow down and just relax within my own vicinity.
A Glimpse of My 2018 Travels Quarter 2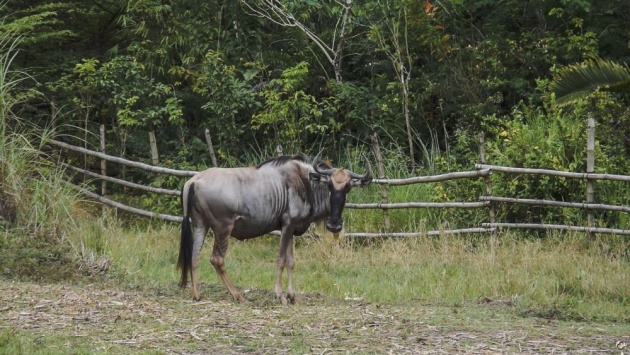 Image credits: Jean Beltran via bitLanders
It didn't occur to me that I would be able to see real and up close these African animals such as Zebras, Impala, Wildebeest, and Kudu. Other animals include Giraffe, Tigers, Hyenas, and Meerkats! But thanks to the newly opened destination in Carmen, Cebu, I was able to see all these animals in person.
Back at that time, the Cebu Safari and Adventure Park had a specific lunch buffet inclusion and a free tour within their African Savanna land. Currently, both are not anymore included in their package but it is still worth visiting most especially those who have kids and would like to educate them with these different animals.
Video credits: Ron Marcojos via bitLanders
I also recommend visiting the birds' area where there are varieties of Macaws. My favorite animals though were the Cotton Top which was placed next to the Macaws and before the Capybara, Javan Rusa, and Llama section.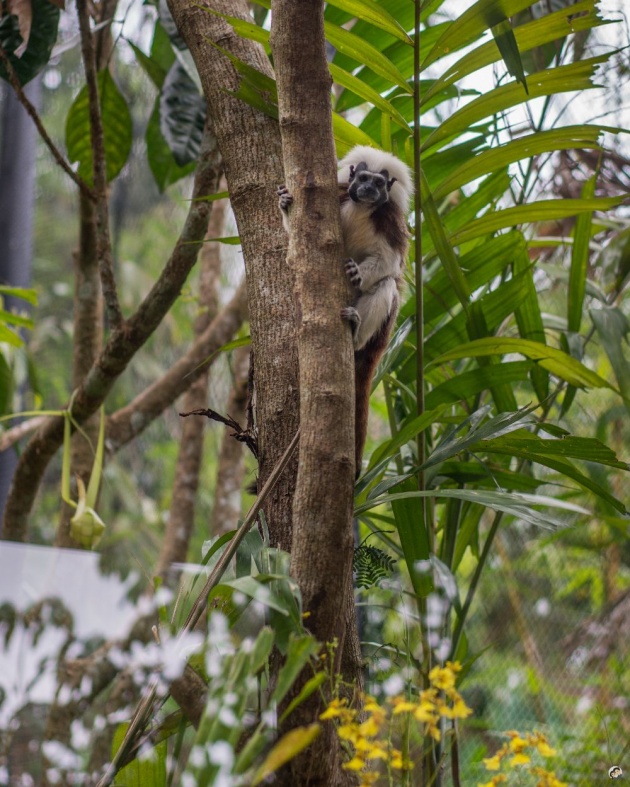 Image credits: Jean Beltran via bitLanders
The Cebu Safari and Adventure Park is a huge place, a day of walking and trekking won't be enough to fully visit the entire land. Thus, the management prepared trams to take visitors from one spot to another.
I highly recommend going to this park because aside from it showcasing different animals, you can also appreciate a vast collection of orchids and flower gardens by the owner himself. Today, there are many other sections which have been opened to the public.
I couldn't forget our experience at Vita Isola in Sandingan Island in the town of Loon, Bohol as I fell in love with their traditional but luxurious house inspired by the old era but with intricate touch, the door was my ultimate favorite! There's a restaurant on the ground floor and the second floor was kept as a home for rent but was not yet opened until the later part of the year.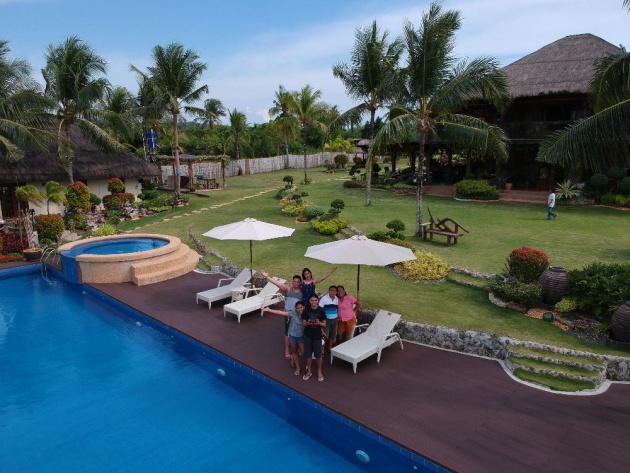 Image credits: Jean Beltran via bitLanders
The beauty of this resort lies also with their organic garden, their fish pens and aquaculture as well as the different sustainable agriculture and poultry that they continue to maintain within the resort. In fact, they have other packages which include tours to their farms.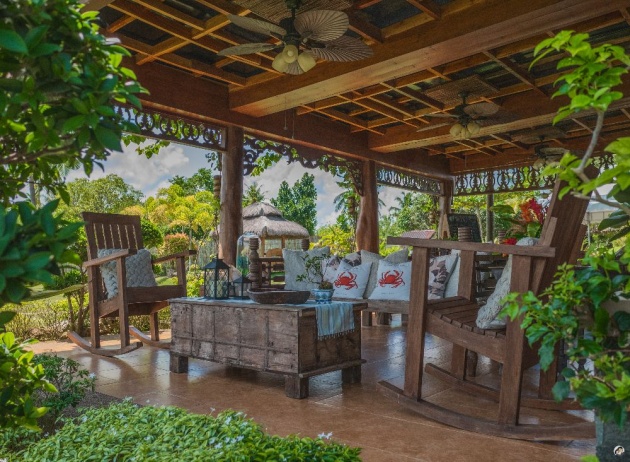 Image credits: Jean Beltran via bitLanders
With its rustic theme and laid back feel, I truly felt relaxed and enjoyed the view. There was a pool but it was not yet open to the public, now it is already available for use. We had lunch here where the food was ultimately good but quite expensive at the same time. Still, we didn't regret visiting. In fact, we also want to visit it again in the near future.
It took me 30 years before I came to explore my neighbor town, Candijay. It was only until their rice terraces were already buzzing on the internet that I decided to go and seek what the others are going ga-ga over with. Truly, seeing such rice terraces which were comparable to Banaue Terraces was an accomplishment.
Image credits: Jean Beltran via Facebook
Although, there's a waterfall a few minutes walk from it that I had yet to explore, it's a good excuse to come back in the future too! But actually, during the last quarter of 2018, my husband and I together with my brothers went back to Cadapdapan to catch the sunrise. It was a great adventure to go out there in the dark and wait for the sun to show its face to us.
Truly, the view of the rice terraces and the sunrise complement each other. I was blessed to see such beauty both from the ground and from a bird's eye view using a drone.
Getting here takes some time as it is not nearby the main highway, it would take more than 20 minutes but it is all worth it. I appreciate that my brother helped me out and joined us in our second visit.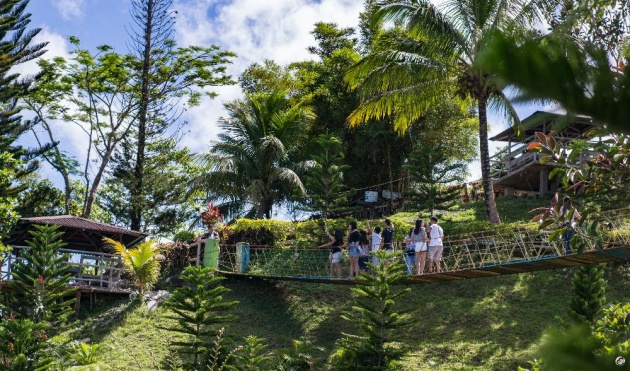 Image credits: Jean Beltran via bitLanders
The second quarter of 2018 was more of laid back and stay within the boundary type of travel months because most of our trips were just within the province or in the neighboring island like Bohol.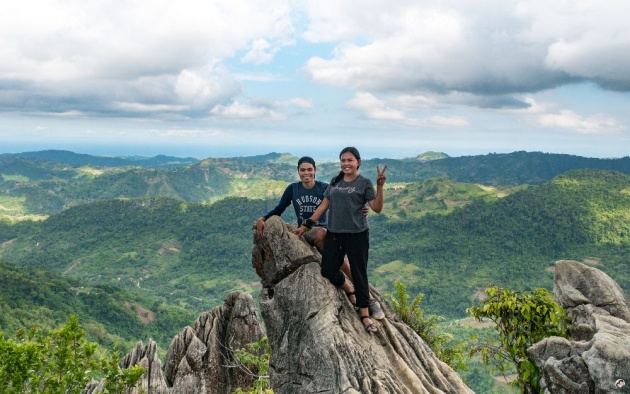 Image credits: Jean Beltran via bitLanders
But it was still a great experience to check out what's behind the mountains of Cebu. In Balamban, we found good spots to explore and even mountains to conquer. But it was also one where we had been scammed, we had to charge it to experience though and just move on with life.
Our visit to Balamban covered West 35, JVR Island in the Sky, D'Village Antique House and Diner, and Baguio de Cebu Eco Adventure Park. All of these places offer different things. Our favorite was West 35 and Baguio de Cebu Eco Adventure Park where we conquered Manunggal Peak.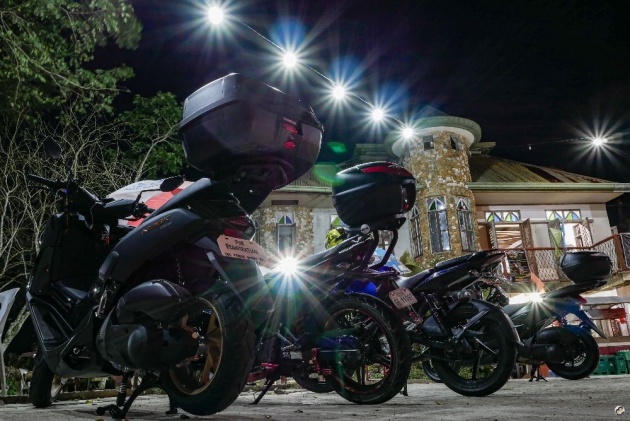 Image credits: Jean Beltran via bitLanders
West 35, on the other hand, is a romantic place to go out with your partner. If I had known, it would have been better if we stayed there overnight although the price was a little expensive compared to JVR Island in the Sky where we were scammed. Anyway, in the future, I might be able to come back and fully enjoy its scenic view.
Travels from quarter 3 and 4 coming up in the next blog! Stay tuned!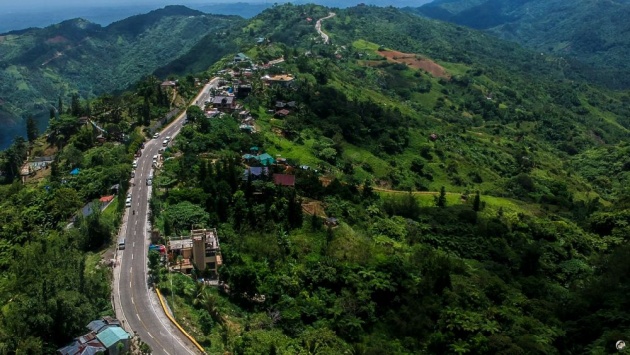 Image credits: Jean Beltran via bitLanders
Thank you for reading!
---------------------------
About the author:
Jean Beltran-Figues is a photography enthusiast.
A traveler who wants to promote her beloved country, the Philippines.