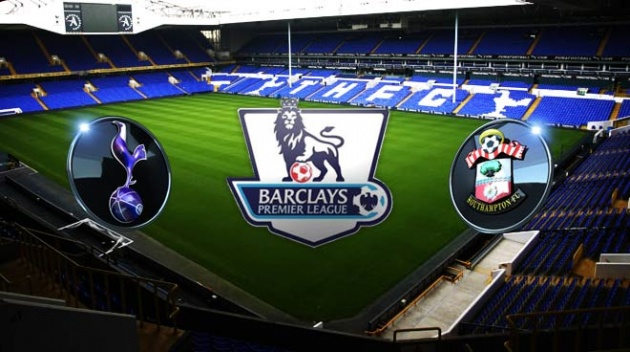 When every hope is down and the hearts are down, great people are those who stand up and fight until the end to reach their destiny. Tottenham met Southampton last night in the Premiere League match, Tottenham have been in a bad run recently, losing 3 matches and drawing 1 in the last 4 and wining no match. In these 4 matches they faced both Arsenal and Chelsea and lost disappointingly. I myself was concerned and deeply sorrowed from what Tottenham showed this season after spending huge amount of money on new players who have all disappointed. The most concerning thing from Tottenham players was their lack of desire to win matches and enthusiasm to win match matches, by looking at matches they played in recent weeks there seemed lack of confidence, understanding between players and true desire to win matches. This was the home match for Tottenham and the one very important for their season to not end soon, Southampton came to White Hart Lane with much hope that they will trouble Tottenham as the home team showed nervy and disappointing displays at their home ground. This match was must win for Tim Sherwood to alive his hopes for the manager seat for next season.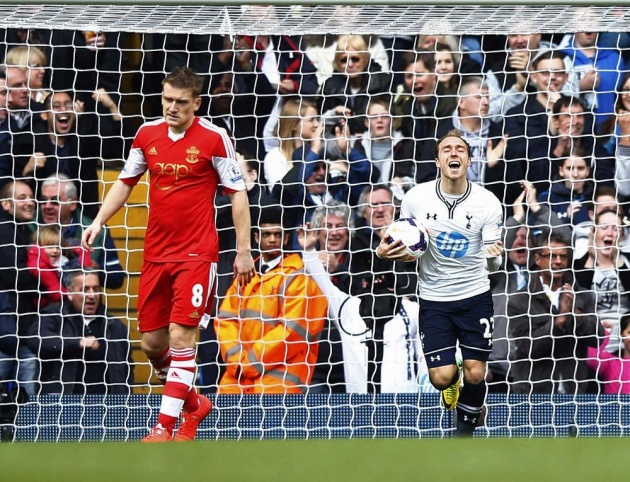 Tim Sherwood opted for Bentalib and Dembele midfield and Erickson also playing the match. Kyle Walker again missed the match much to disappointment for me as he is excessively good to left out of first with the man replacing him is not the material to fit in at top team. The central defense of the team was as I always dreamed, Younes Kabould and Vertonghen partnering, while Soldado kept his spot in the striker's position. The match started with Tottenham showing nervy display as they lost the ball on many occasion to Southampton players, James Ward and Steven Devis were both active in midfield and dominated the early play that made the forward players play freely and dominate Tottenham defense. Adam Lallana and Jay Rodriguez troubled Tottenham players and Kyle Naughton's two mistakes led to two goals for Southampton. On both the occasions Naughten was very poor and showed why he was kept outside during the reigns of Managers before Tim Sherwood. He lacked both defensive capability to handle Southampton players, as the opposition was continuously attacking the right defense of Tottenham where Naughton was playing that led to extra work from Kaboul that put pressure on both players. A good player would have done good where Naughton made mistakes and showed why he needs to sit on the bench and either be a backup for the team or leave the club as soon as possible. After conceding goals Tottenham came alive as a team, and showed resilience to score back immediately. That scared Southampton as a resurgence from the home team was imminent and Southampton tried to defend.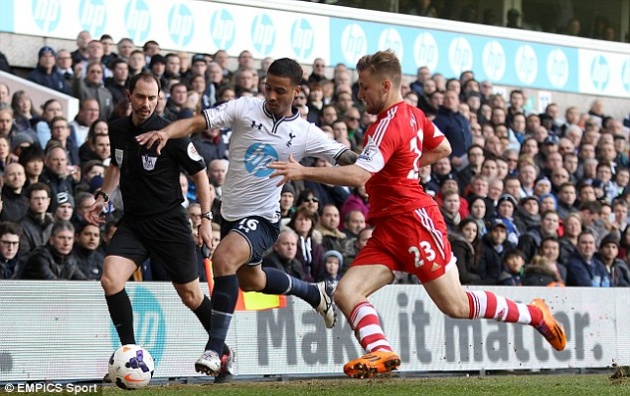 The first-half ended 2-1 as Tottenham was still trailing, but I was happy from work two players Soldado and Erickson, as Erickson scored and Soldado was involved in the buildup. The second half started with immediate goal again from Erickson, who scored second of the night and made it clear to Southampton that they will have to defend or either go down from a team was hungry to win the match. After that Southampton defended very good against Tottenham's some chancing. Soldado was good during the match and I was really happy to see him trying to work and not let himself down. Tottenham last goal was a beauty as when it was looking like Southampton will escape with a point, Sigurdsson score a master stroke from outside the penalty box and secure all three points. It was great show from Soldado and Erickson while Sigurdsson was lively as well. The next game is very important if Tottenham are hoping for a Champion's League spot and I think Sherwood should keep these three player in the team and not play the underperformers who make dangerous errors.