World population has significantly increased in the past years and is still doing the same. It is currently more than 7 billion and keep growing every second, which is illustrated here. With this big number of people on the planet, it is certain that everyone's life is not the same and can have different circumstances. These circumstances maybe of various kinds, divided simply as happiness and sorrows or difficulties. Speaking of sorrows, life for some people can be very difficult at times to gain it back in shape, alone. These people can include those who suffer from life threatening diseases, aftermaths of war, any natural calamity, etc.
But where there are such horrors, there are hopes too, for the sufferers. There is a considerable number of organizations working with the aim to help the people and make their way to a well life. Among these foundations, is GMRF, which is the focused topic of this blog post.
Global Medical Relief Fund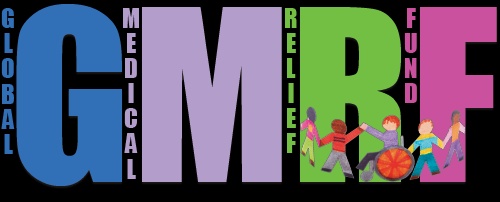 Image source: Global Medical Relief Fund Logo via GMRF
Abbreviated as GMRF, is a non-profit organization which works with the motive of helping needy children. The foundation aids children injured due to any disaster, war or illness and the amputated ones like those who lost the use of limbs, etc. It was founded in 1997 by Elissa Montanti who started as a solo worker in New York. The founder shares her story which lead to the creation of this foundation.
You can learn more about GMRF in the Global Medical Relief Fund Survey Chat here.
Elissa Montanti
"Elissa Montanti - the founder of GMRF"
Image source: GMRF
During her 20s, she went into deep grief after the death of her mother and grandparents within a short period time. That made her reach out to help the people as a way to get through the distress. She went to help the child victims of Bosnian War and proposed her services to the UN ambassador for Bosnia. The first step she took was aiding an amputee who has lost his both hands and a leg during the war. The boy and his mother were called to the U.S. and stayed in her Elissa's home. He received prosthetic hands and leg.
Elissa then expanded the good work and started the organization to help the children. The motto of GMRF is to bring back the lives of injured children, one child at a time. Since its initiation, almost 200 children from different Asian, European, African and American countries got their lives restored. GMRF has been backed by a number of other non-profit organizations including Amnesty International, that work as its partners and supporters.
These consist of networks of hospitals which provide fee-free services of prosthetics, surgery, rehabilitation, etc.
There is a video interview of Elissa posted in bitLanders. You can watch it below.
"Elisa Montanti talks about Global Medical Relief Fund in an interview"
Video source: GMRF via bitLanders
Dare to Dream House
"Elissa Montanti with children she is helping at Dare to Dream House"
Image source: NYDAILYNEWS
A notable job done by GMRF is its Dare to Dream House established in Staten Island, few years ago. The children who are received and treated under GMRF's volunteer hospitals and staff, stay in the home. These children then become lifetime members of the organization and can receive aid until they turn 21.
Lives Restored by GMRF
Here are some of the of children who were aided and rehabilitated by the work of GMRF.
Pujan from Nepal
"Pujan walks for the first time with his prosthetic leg"
Image source: GMRF Blogs
A boy who lost his leg during a bus accident in Nepal, received prosthetic leg in 2015. He arrived Dare to Dream House in 2014 and went through several surgeries during the stay. Pujan was able to walk again after five months of surgeries and rehabilitation. This was done by volunteered work of Shrines Hospital and the donors working with GMRF.
Baby Shirley from Swaziland
"Baby Shirley waving goodbye while leaving"
Image source: GMRF Blogs
An infant girl from Swaziland, Africa was left hopeless in pit latrine by her mother who burned her daughter to make sure she died. The girl almost lost her life since the burns in her face were so critical that she had trouble breathing. The resources there were not enough to enough for her treatment, so she was taken to the U.S. Shirley then returned back to her country after four months of successful surgeries.
Abed from Syria
"Elissa with Abed and his Elder brother Omar"
Image source: NYDAILYNEWS
An 11 year old boy who lost his left leg and right leg burned, by an airstrike was taken to U.S. They boy was carried by his elder brother who took him to Turkey from where, Elissa helped them boarding to the States. They stayed in the Dare to Dream House where the process for getting him a prosthetic leg and other treatments began.
There are numerous stories of the treated rehabbed children, written by Elissa's GMRF. According to her,
"What more important mission is there than aiding innocent, victimized children?"
Evening of the Hope Awards
"Logo of the Event which will be hosted to support the work of GMRF"
Image source: GMRF Blogs
An event is going to be held by GMRF on 5th April, 2017 titled "Evening of the Hope" Awards. There will be people awarded for their creative collaboration with the organization. Along with Carrol Willaimson, founder of the bitLanders platform, bitCharities and Querlo: Francesco Rulli will be honored with Lifetime Ambassador Awards.
The venue is Li Greci's Staaten, Staten Island, NY. Anyone can purchase tickets for the event which will cost $80. It is also possible to donate if anyone is not willing to attend. You can learn more here.
Donate to GMRF in bitLanders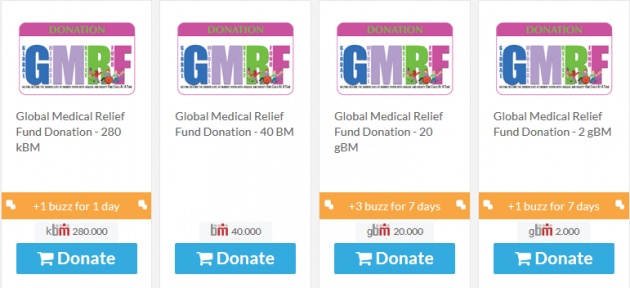 Image source: GMRF charities via bitCharities
The earning platform for bloggers, bitLanders is also a great source for the charities to get donations to their cause while boosting their reach. There is a plenty of charitable organizations connected to the platform via bitCharities, to which any member can donate anytime. You can donate to GMRF directly from your earnings or set your favorite charities in settings.
This is all!
-Khokarjamal69