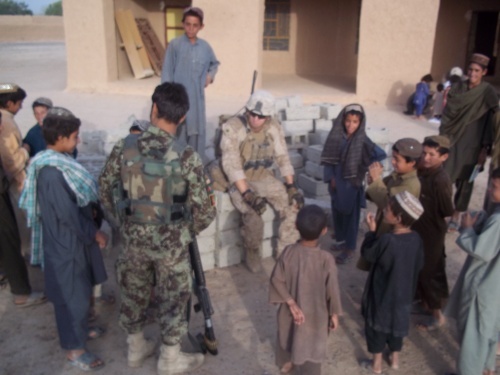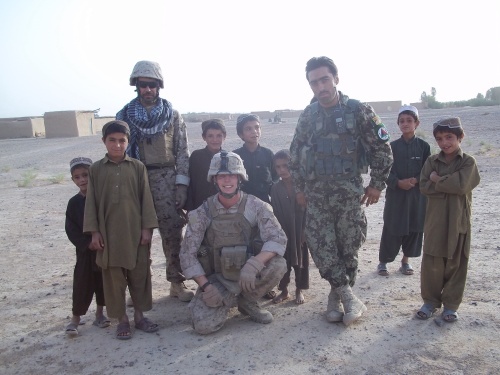 From Scott Sernau:
"The idea that children belong in school is actually quite new. For most of the human experience, formal education was for a select few. Most learning was practical and occurred between parents and children, apprentices and masters. Beyond this, value was given to the ancient stories, verses, and rules that defined a people and their culture. Even the simplest of bands often have esteemed storytellers who guard ancient wisdom. In larger groups, tribal leaders, both male and female, have guarded the ancient stories and passed them on through the long practice of memorization".
During my time as a soldier in Afghanistan, it became apparent that this tradition may not be around much longer. The emphasis on educating the young in Afghanistan has grown strong over the last 12 years due to American influence. Mastering the ability to educate their youth could serve as a means to advancement. With Afghanistan starting a new government they will have to ways to address one of their most pressing matters and that is how to teach youth as a whole.
Few are aware of the
problems that Afghanistan is going through now, even as the historic United States went through the same thing.
In the beginning local school houses in the U.S. may have been very small and unsuitable to achieve a good education. For example we have all seen the old movies where it is just a one room school.
Another problem that existed was any place offering a higher level of education was too far away, as well as children back then were needed to work the farms.
These examples are some of the greatest hurtles Afghanistan will have to overcome. Gary Becker winner of the Nobel Prize reasoned that investing in people works the same way as it would if you were to invest in a company. The more you invest, the more it will increase productivity, and efficiency. The same applies when investing in humans, highly educated people can do more and do it better and thus contribute to national development.
In the 7 months I spent in Afghanistan, the Marines I was with were all able to see how excited the children of
Marjah, Afghanistan
were about attending school. If we were on patrol during the time school was let out you could see floods of local children all carrying books that we handed out. The children would approach the patrol and be eager to show us the work the had completed in their text books. They were genuinely happy and proud to be offered the opportunity to attend school. This is, in my opinion, a great start to a new cultural awareness on education. Where there is a will there is a way, and the new youth of Afghanistan should settle for nothing less.

The pictures I have attached are photos of children who were in school, receiving a class outside when my patrol came through. Hanging out with Marines is way cooler then going to school, but education remains the path for the Afghanistan 2.0.