A year to remember.
So here it is December 2013 and what a year I've had! I went from a graduate and part time barmaid to a published illustrator and designer! I made it to ITV Central News and BBC Radio! Including a collection of local newspapers and magazines, I couldn't have wished for more WOW what a year!
This last two months especially have been spectacular for the reputation of The Wellington Cobbler and The Wrekin Giant children's book. Myself (the illustrator) and Dave Weston (author) have been overwhelmed with the massive enthusiasm we have received regarding the book. We are so grateful for the support of the local community, and local newspapers that have got involved with the project.
Our aim was to raise awareness of our local legends and history of the area in which we live, especially to the younger audience. Myths and legends are a wonderful fun approach for children to learn about their surroundings. I am so happy to have been involved in reinventing the story of the Wrekin Hill, which I hope will help to carry on the wonderful tale for many years to come.
We hope you all enjoy the book and would like to give you all a massive thank you for your support. Please take a look at some of the pictures and cuttings from the latest news about the Wrekin Giant below...
I would like to personally thank the following people for their countless support -
Have a great Christmas and a prosperous New Year.
Best wishes
Toni Sian Williams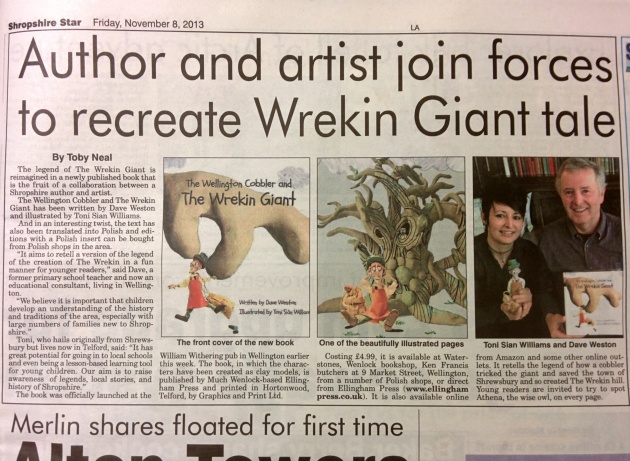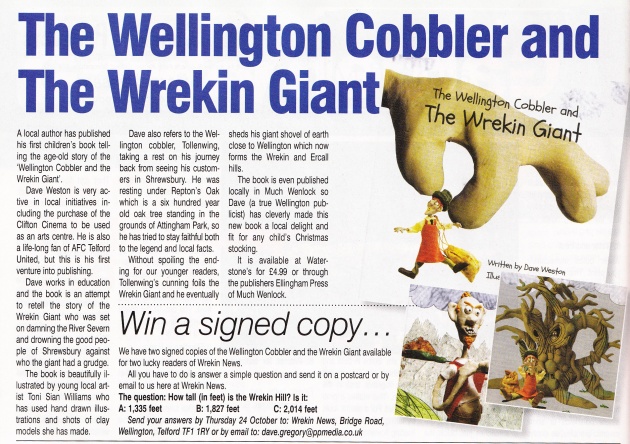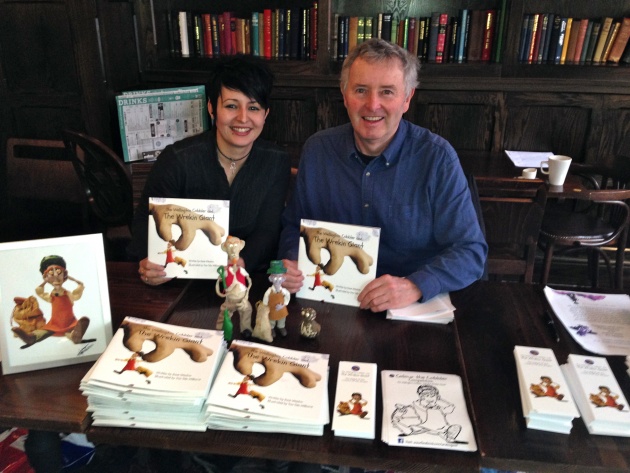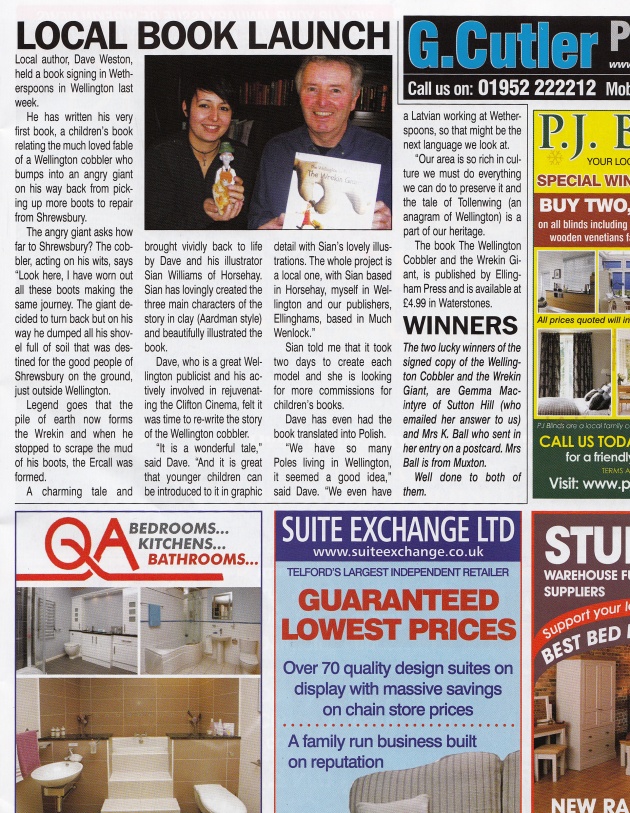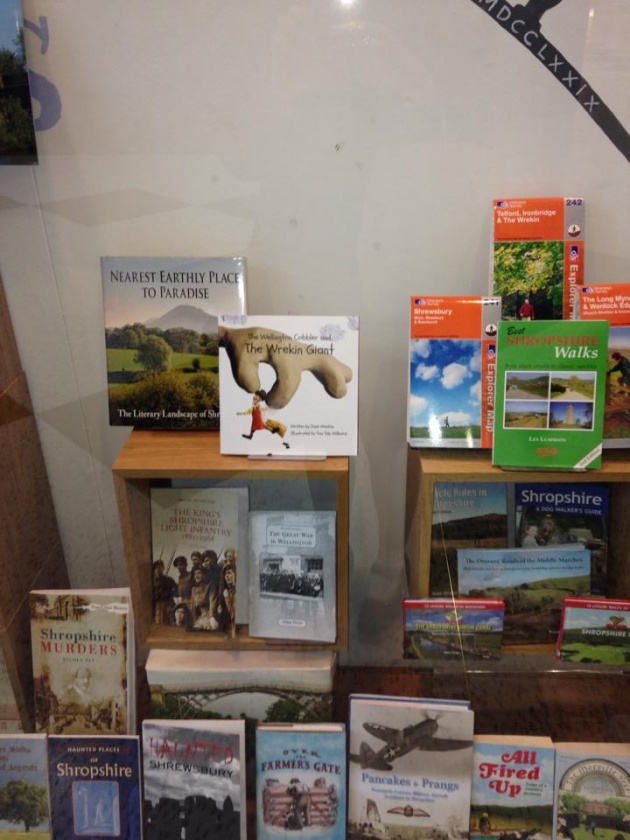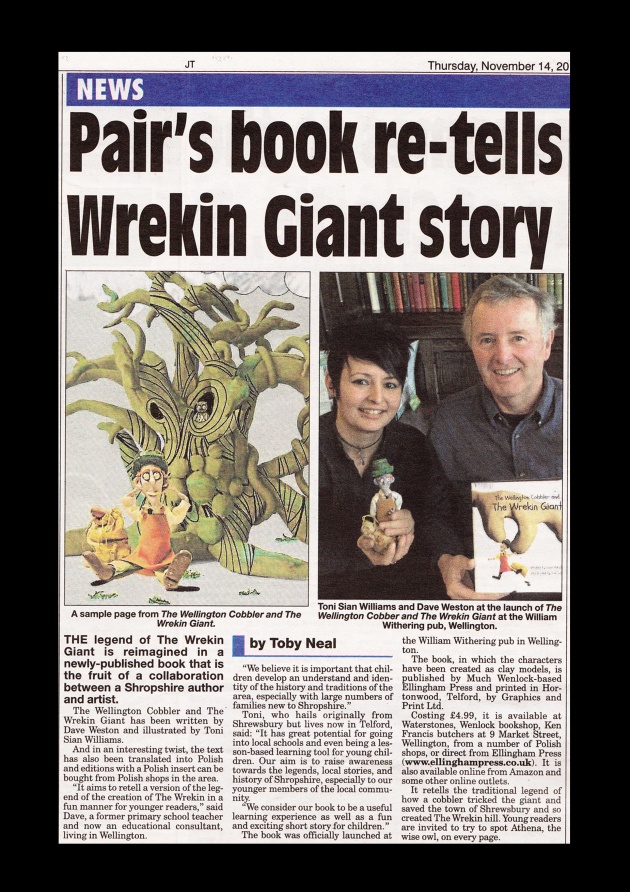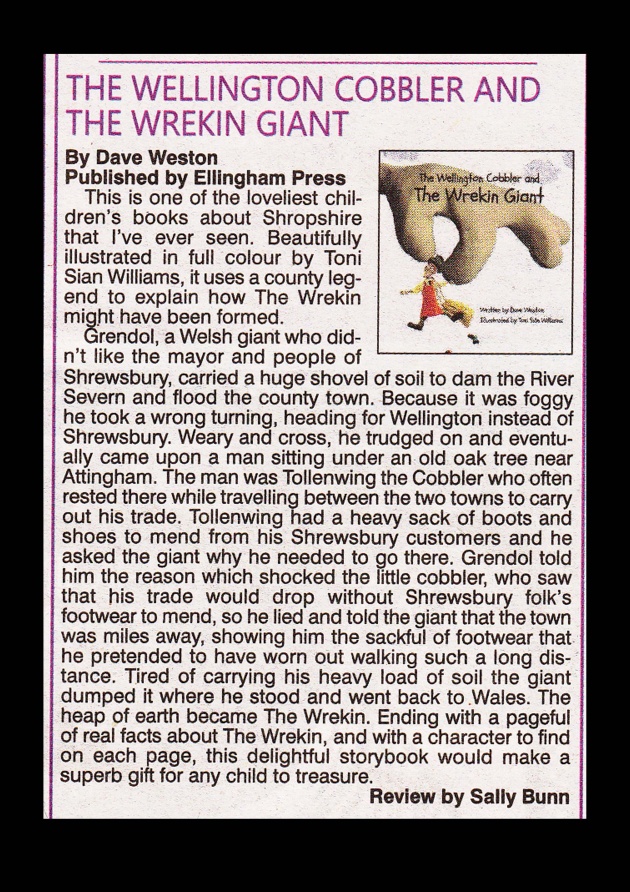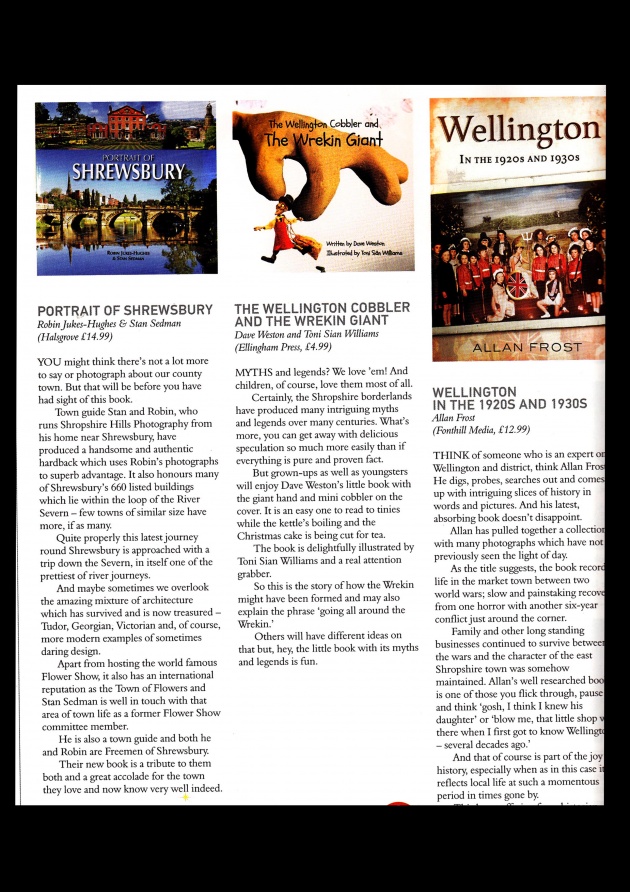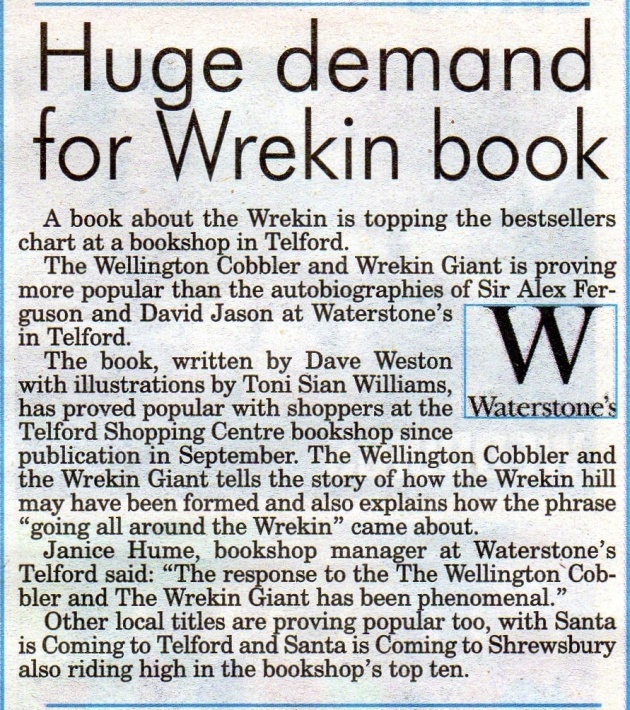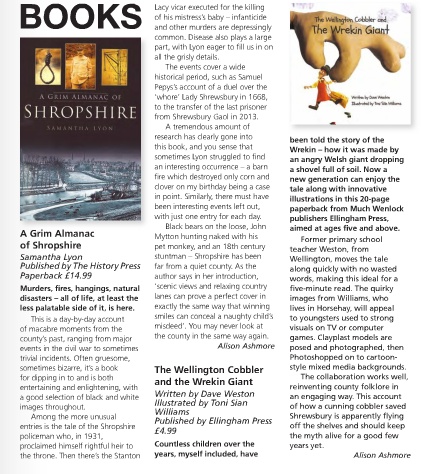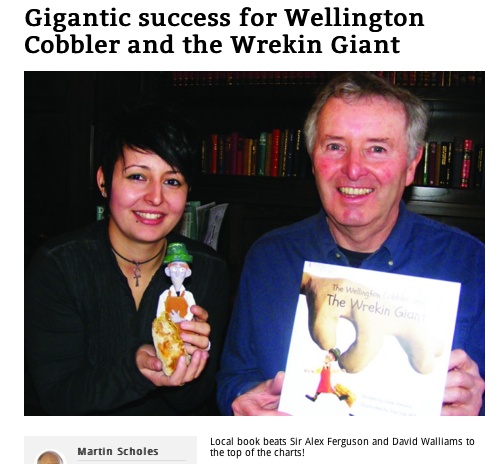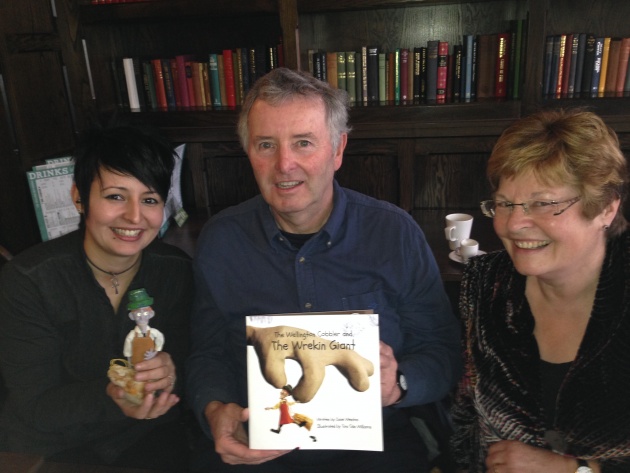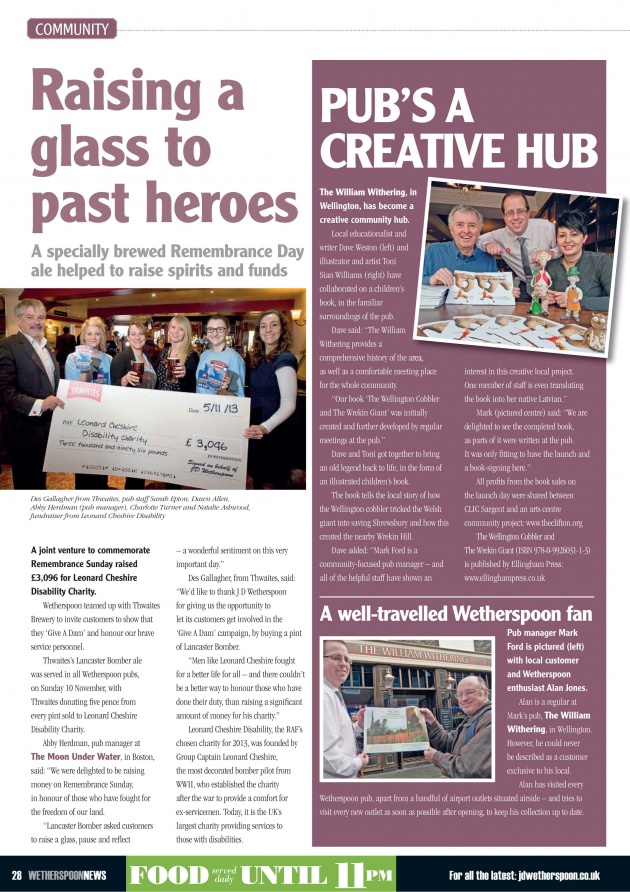 Thanks for all your support!
For more information about The Wellington Cobbler and The Wrekin Giant please visit:
http://www.facebook.com/wrekingiant
http://tswcreative.com/#/wrekingiant/4580801904
or email me...