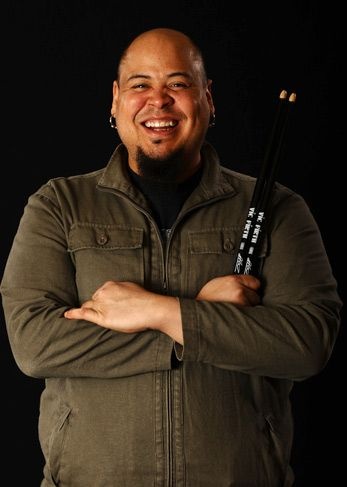 There are drummers across the world, but only a few are stated to be on the funkier side. Out of all the names in the music circuit, Abe Laboriel Jr. will always be mentioned. Reason behind this popularity is the unique style of drumming and the funny nature that he has. Abe Laboriel Jr. is an American drummer who has worked with some of the noted names of the international music industry. Renowned musicians like Sheryl Crow, Sting, Chris Castle, and Eric Clapton are some of the names with whom Abe Laboriel Jr. has worked.
Early life of Abe Laboriel Jr
Abe Laboriel Jr. is the son of the renowned bass guitar player Abe Laboriel Sr. When Abe Laboriel Jr. was at the age of four, he started experimenting with drums and had a passion to be a drummer. Some of the finest percussionists like Chester Thompson, Alex Acuna, Bill Maxwell and Jeff Porcaro were there for Abe Laboriel Jr. as mentors.
The first big break
Abe Laboriel Jr. go the opportunity of his lifetime when he was touring with guitarist Steve Val who was working with Seal. Various record producers across Los Angeles saw Abe Laboriel Jr. perform which lead to many sessions of recording from some of the best names in the industry. Another big chance came to Abe Laboriel Jr when he was touring with K.D. Lang and Sting noticed him play with perfection and leaving the audience petrified by his way of using the drums and cymbals mutes. After this, the success saga of Abe Laboriel Jr. never stopped because he got a chance to show his skills and caliber while working with Sting. It was while touring with K.D. Lang that he even got the chance of working with the legendary Paul McCartney.
Drumming Equipments used by Abe Laboriel Jr
Abe Laboriel Jr. uses drums from Drum Workshop and Paiste Cymbals which includes mute cymbals. Accelerated double pedal are used for snare drums and 17 Inch Vic Firth drumsticks are used for igniting the fire on stage while performing.