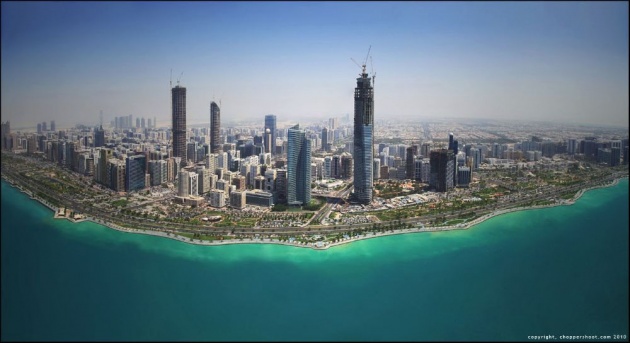 While I watched Sex and the City 2, I fell in love with the grandeur of Abu Dhabi. That is when I made it to my must visit list. Luckily my wish was granted soon. The UAE consists of seven emirates and Abu Dhabi is one of them and also the capital of UAE. Within the past few years, this place has developed into the most modern city of the Saudi Arab. Culturally rich with lots of theatres and galleries to explore, Abu Dhabi also offers a happening night life and soulful shopping experience.
In fact, it is one of the busiest airports of Asia nowadays as it serves as the gateway for Asia. Therefore many flights from Europe have good connectivity with Abu Dhabi.
The bright sunshine, balmy waters of the beach and the sand dunes standing against the high Skyline of the city. There are many interesting places to see in Abu Dhabi. The Heritage Museum is one of the most interesting museums I have ever seen. It depicts the culture of the Bedouin tradition in the most incredible manner.
The Emirates Palace Hotel is the most eye catching and breathtaking structure. It is open for the people to view its majestic environment. You can spend one whole day especially with your children in the Khalifa Park. It is a platter of all round entertainment from theme park, Time tunnel ride, amphitheatre, maritime museum and a party hall. The Corniche Park is a centre of leisure activities and speaks volumes about the modernity of Abu Dhabi. The Coastal line along the city's buildings which are contemporary, is a great way to unwind here. This is the most delightful place one could ever imagine and you will be floored by the hospitality of the people here.