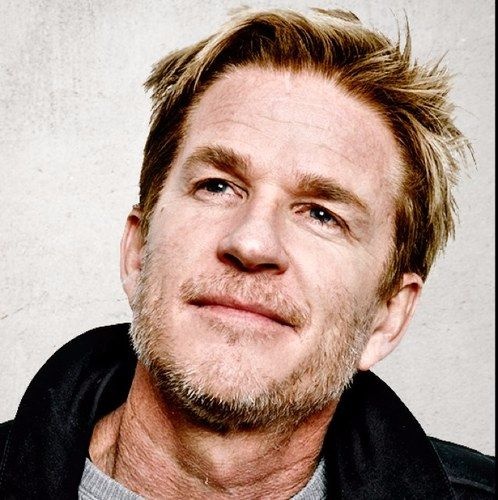 Matthew Modine (Photo credit: twitter.com/matthewmodine)
Matthew Modine is an American actor, director and writer, mostly known for his roles in Full Metal Jacket, Vision Quest, and Birdy. In addition to his career in film, Matthew Modine is also actively involved with environmental initiatives. He founded the non-profit Bicycle For A Day in 2008 to raise awareness on the need to reduce carbon emissions and promote bicycling as a tool to make a positive impact on the environment. He also started 'Do-One,' a global campaign designed to address environmental issues and provide simple ways to consume less resources.
On how he became increasingly concerned about the need to care for Earth's sustainability, Modine says: "I studied astronomy and oceanography in college. At that time, we knew more about the surface of the moon than the bottom of our oceans. Astronomy made me acutely conscious of how remarkable and rare our home is in the vastness of space. Oceanography taught me how harmful human activity is to the earth. Since the Industrial Revolution, humans have used our rivers, lakes, and oceans as great garbage disposals. Understanding how delicate our ecosystem is and that there is no place known - in the entire universe - that we can escape to - made me become a warrior for the protection for our worlds indigenous people and the millions of diverse life forms we share the earth with."
In order to continue the conversation on social responsibility, Modine chose bitLanders Survey Chat to ask questions to our users, engage them on the environmental topic, and know their opinion on the world's economy, sustainability, and overall future.
We can already give a first glimpse of the results and the answers given by the Survey Chat's participants:
When will we finally understand that a "consumer" economy is not sustainable?

When will we realize that the Earth's precious resources are not infinite?

When will we finally accept that we are only a "link" in a vast and incredibly complex web of life?

If you'd like to continue the discussion with Matthew Modine or have more complete answers to share, contact him on Twitter @matthewmodine.
To answer those questions, as well as give your opinion on all our other topics, visit www.bitlanders.com and open the chat window, or go to www.bit-miles.com.
The Real Time Chat is a technology that allows an interactive and immediate way to interact with users, and that gathers over 25,000 answers a day on subjects like sustainability, news, politics, sports, and more.
The Real Time Chat is broadcast 24/7 on bitLanders to its 650,000 registered users.