Adventure videos of Shane Black. Shane is a Photographer/timelapser based out of central Ohio.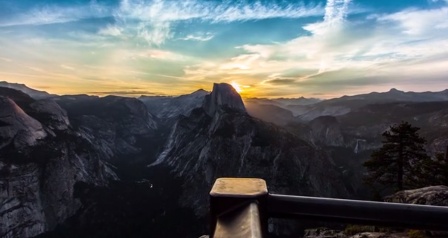 Adventure Is Calling by Shane Black
This summer, two friends and Shane all left our comfortable jobs of six years to spend two months traveling across the country and teaching photography workshops along the way. They all felt that it was time to take a risk and get out of our comfort zones... adventure was calling them. It was a trip filled with endless hours cooped up in a van, exploring breathtaking landscapes, sharing stories and laughs, meeting some of the nicest people, making new friends, getting to meet old friends from around the country, and sharing their love of photography with others.
This trip was a constant test for Shane, as they had such short and limited time in nearly all of the spots they visited. In most cases, he have to hurry out of the van with all of his gear and find a decent composition in a very short amount of time as soon as they would arrive at the location. It was a constant race against the light.
During those 2 months, they traveled across 32 states, visited 13 national and state parks, and drove nearly 13,000 miles in a (somewhat) trusty old Dodge Caravan... with no cruise control. It was an adventure that gave them many memories that they will all hold onto for many years to come. Shane thinks that everybody needs to take a trip and have their eyes opened to just how beautiful this world is and how much is really out there.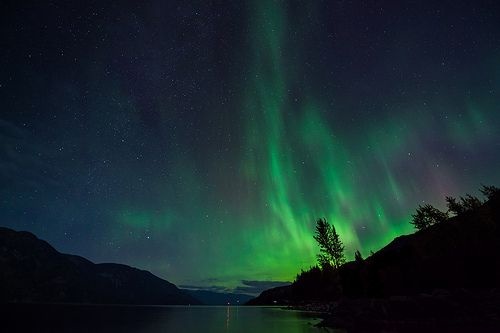 Inukshuks Under The Stars by Shane Black
Shane first attempt at a time lapse video.
This video documents Shane's first trip out west, where he spent 4 days traveling with one of his best friends 800+ miles around Oregon, trying to see as much of its beauty as possible in the small time frame that they had. They had many long days of hiking and sleeping in the car and he wouldn't change a minute of it. After that, they ventured up to Canada, where they spent 5 days in a lakeside cabin, with several other photographers. It was heaven. Getting to walk out the door and see a massive lake with mountains on the other side was incredible. They were lucky enough to have a great showing of the Aurora on the next to last night while they were there. It was an experience he'll never forget. There was another display the following night, but the clouds got pretty thick and really hindered that showing.
Ever since Shane first saw time lapse work from Tom Lowe, a year or so ago, he became fascinated with that field of photography and what it enabled, such as seeing the Milky Way moving across the sky. He has been constantly inspired by other incredibly talented photographers and their time lapse work, such as Sheldon Neill, Eric Hines, Brad Goldpaint, Shawn Reeder, Ole Salomonsen, Terje Sorgjerd, Ben Canales, Drew Geraci, and many more. Shane owes a big thanks to Sheldon, Drew, Eric, and Sean Parker for giving him some guidance along the way towards creating this video.
-All credit goes to Shane Black, the owner of the video-