Its winter in Afghanistan but it seems to be colder than anywhere else in the world. Not just the weather since the coldness of the weather could be managed somehow. It is neither raining nor snowing but there are a lot of other things which people suffer from. The father is not sure if he is going to come back home alive in the evening, the mother is worried about her children the whole day and children are worried about their future. This is AFGHANISTAN a land which has been accursed and darkness has all covered it.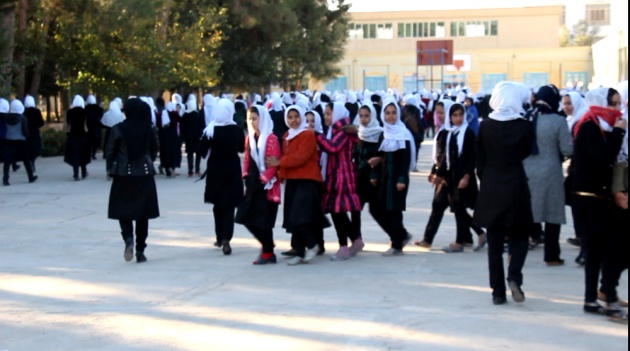 The people were so optimistic about the new government but it has been three months and the government still could not solve its own problems and elect its ministers to the cabinet. The only hope among the people remains the children which are going to make the new generation and these four decades of war taught people that the only way remains to get out of this situation is knowledge and education.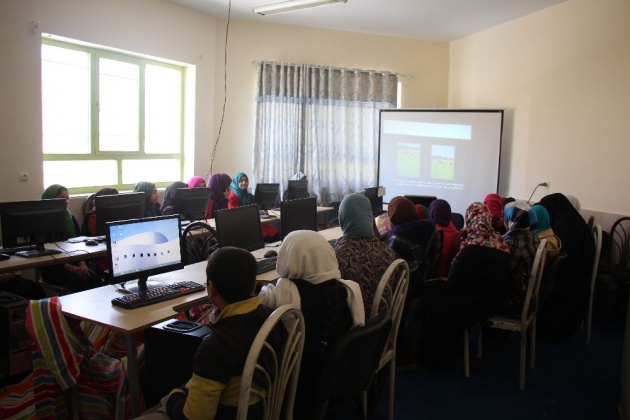 Visiting school and learning about the number of students makes someone sure that there should be a future. The enthusiasm of seeking knowledge in each student's eyes confirms it. I am so happy to be part of this program and be helpful in this process.
The new generation is more interested in new technologies and digital literacy. Students are particularly interested in English, Computer Science, Social Media and also Bitcoin's Blockchain Technology that offers the safety and security of Cashless Transactions.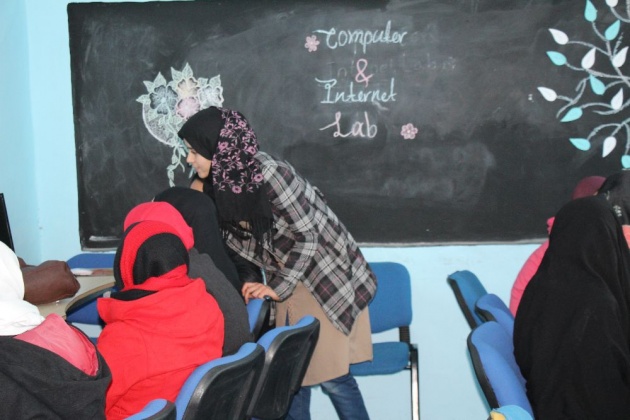 Frozan one of the students says "Everything has changed today, in order to learn something very well one must understand English and Digital Media since most of the resources are in English and you can access them by computer and Internet."
Nasima Roya the principle of Mahjube Herawi High School says "The school has over 3000 students but just 10th, 11th, and 12th grade students can participate the Computer classes. We had just 10 computers in our school which is nothing for 3000 student but that's to Afghan Citadel(it's Project Afghan Development program under WomensAnnex Foundation) to building this amazing computer class for us and providing us with teachers." She continues "Our school has every good educated teacher and students are all satisfied from this perspective. The students here are very intelligent and they are really interested in learning something new. As I know almost every single student is interested in learning computer and English and now however it is their holidays and schools are closed but they still come and participate the classes and there nothing that can make me more proud than this."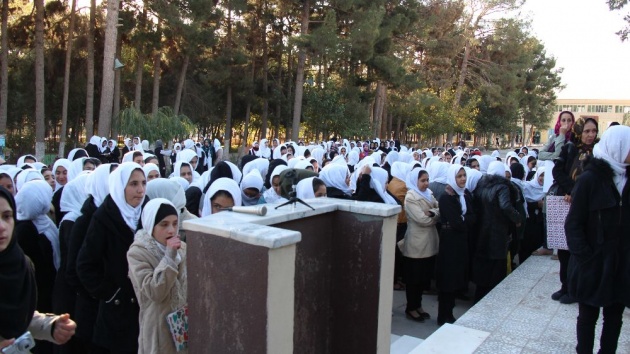 Mahjuber Herawi is one of the best schools in Herat. The principle says "Our personal are all very punctual and hardworking. Level of studying and discipline are the main reasons which make our school one of the bests. We are really proud to do such work for women empowerment in the current situation of Afghanistan and be helpful for a bright future."
Mahjuber Herawi is seeking financial support through donations gathered by organizations like Women's Annex Foundation and is working towards the creation its own Digital Wallet to be able to accept Bitcoin donation.