Introduction: Dr. Shinkai Hakimi is an Afghan-American pulmonary/critical care physician living in the United States. She emigrated from Afghanistan to the U.S. with her parents in the early 1980's, shortly after the Soviet invasion of Afghanistan. With just $400 and one suitcase, Dr. Hakimi and her parents started their lives all over again in a small farm town in Iowa.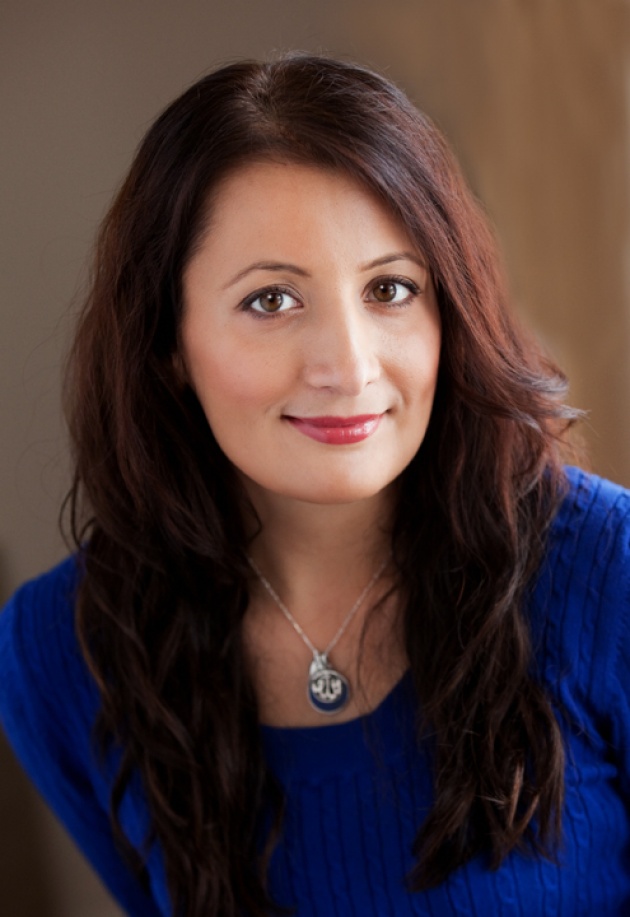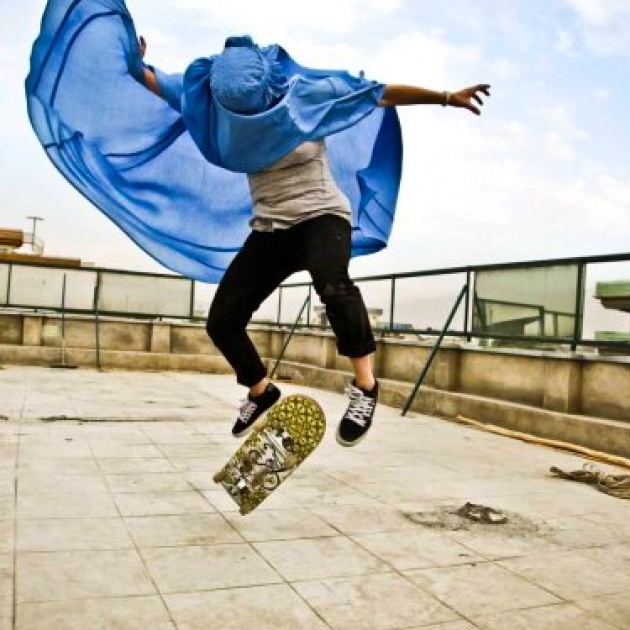 Dr. Shinkai Hakimi, M.D. "Skateistan"
Watching her parents restart their lives from scratch in a new and unfamiliar country, Dr. Hakimi quickly learned to appreciate the value of hard work and education. She completed her undergraduate degree at Washington University in St. Louis, graduating cum laude. She then received her medical degree and training in residency and fellowship at the University of Iowa. Dr. Hakimi has been a strong advocate to improve health care in under-served areas both nationally and internationally.
Dr. Hakimi also is a strong advocate for the education and empowerment of women and children in Afghanistan. Four months ago, she decided to train for and run the 2013 Los Angeles Marathon on March 17 to raise money and awareness for "Skateistan." Skateistan is a non-profit organization dedicated to educating Afghan children in Afghanistan with an unusual twist – skateboarding.
Dr. Shinkai Hakimi speaks here with Edward Zellem, a U.S. Navy Captain and author of "Zarbul Masalha: 151 Afghan Dari Proverbs."
----------
Film Annex: Dr. Hakimi, why are you planning to run the Los Angeles Marathon? What gave you the idea for it?
Dr. Shinkai Hakimi: First of all, it's a pleasure to speak with you, Captain Zellem. I've really enjoyed your books Zarbul Masalha and Afghan Proverbs Illustrated. They have helped me to remember, and to start using again, some Afghan Proverbs that I haven't thought about for years.
Running a marathon has always been on my "bucket list" of things to do. I always told myself that if I was going to do this, then I wanted it to be for a good cause as well… especially since I only see myself running this once! I'm running the race with my good friend Mariam Atash-Nawabi, a well-respected Afghan-American attorney, television journalist and commentator who has been involved in multiple projects for the betterment of Afghanistan. We both decided that this would be a great opportunity to challenge ourselves, get in shape and promote awareness for a great cause.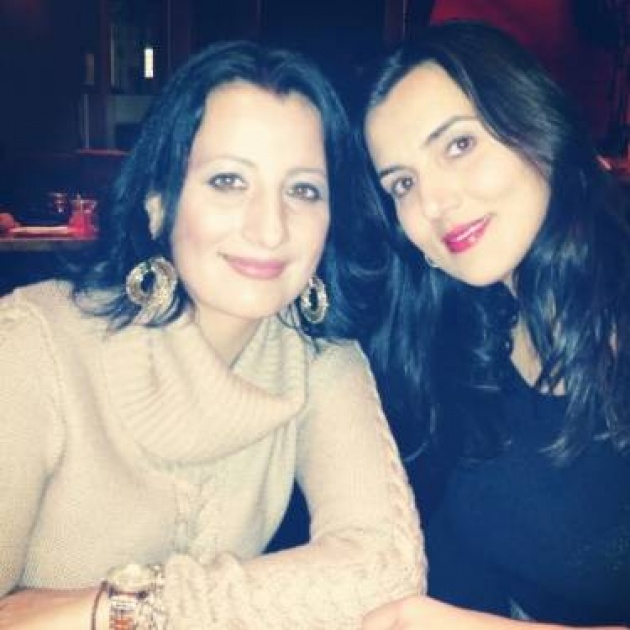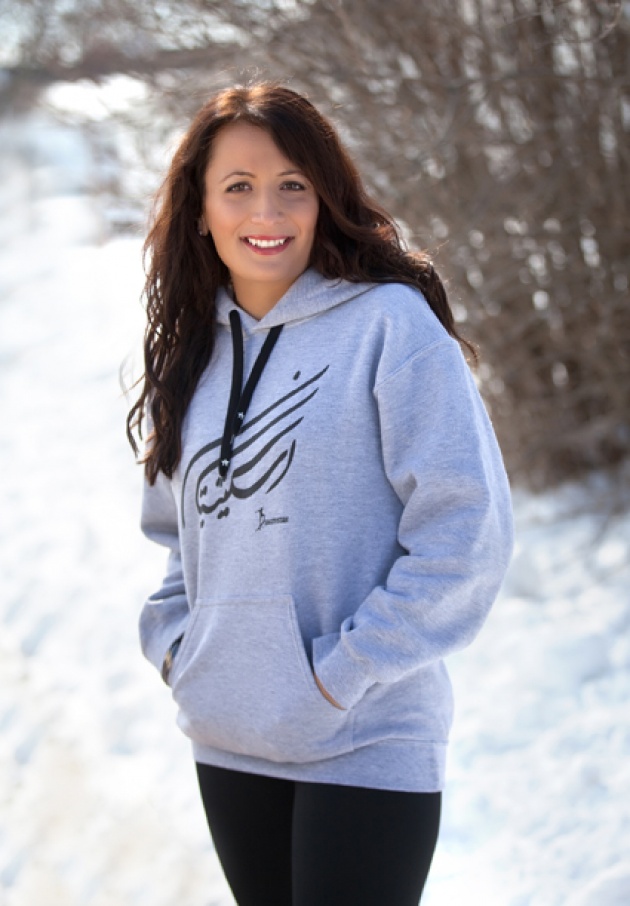 Dr. Hakimi and Mariam Atash-Nawabi Dr. Hakimi prepares for a winter run
FA: And that cause is "Skateistan," a very unique initiative that brings together education and skateboarding in Afghanistan. Please tell us about Skateistan and why it is important.
SH: "Skateistan" began as a Kabul-based Afghan NGO, and now operates projects in Afghanistan, Pakistan and Cambodia. Skateistan focuses on reaching out to girls and working children, using skateboarding as a tool for developing leadership opportunities and building friendship, trust, and social capital among its students. While skateboarding is the initial way to get students involved, Skateistan then provides access to education and platforms for self-expression that help break the cycles of poverty and exclusion. In a country like Afghanistan, groups like Skateistan are vital to rebuilding and reshaping the minds of young children who have seen only war and destruction.
FA: And you are dedicating your run to several young Afghan skateboarders who died in a suicide bomber attack in Kabul? Please tell us about that.
SH: On the morning of September 8, 2012, a suicide attack in Kabul claimed the lives of a number of young Afghans. The suicide bomb was detonated in an area where many of the street working children of Kabul sell trinkets, scarves and chewing gum to help support their families. Six young children were killed: four of them were students, volunteers and youth leaders at Skateistan. Their names were Khorshid, Nawab, Parwana and Eaza. Unfortunately, like many children in Afghanistan, their promising futures were cut short by a senseless act of violence. In memory of these outstanding children who were loved and respected at Skateistan, we are dedicating our run to them.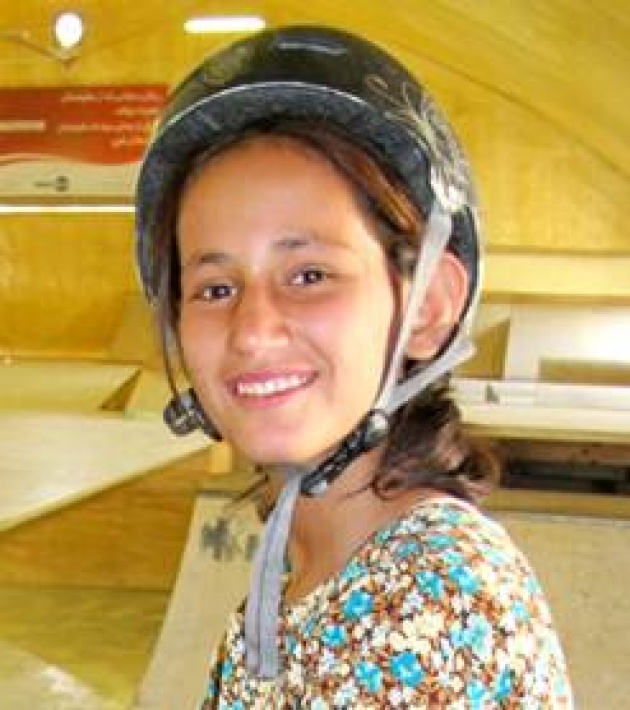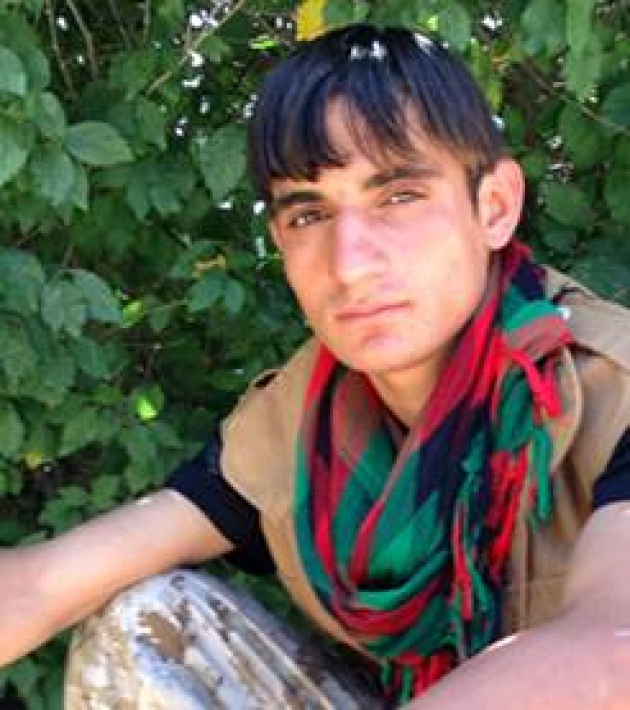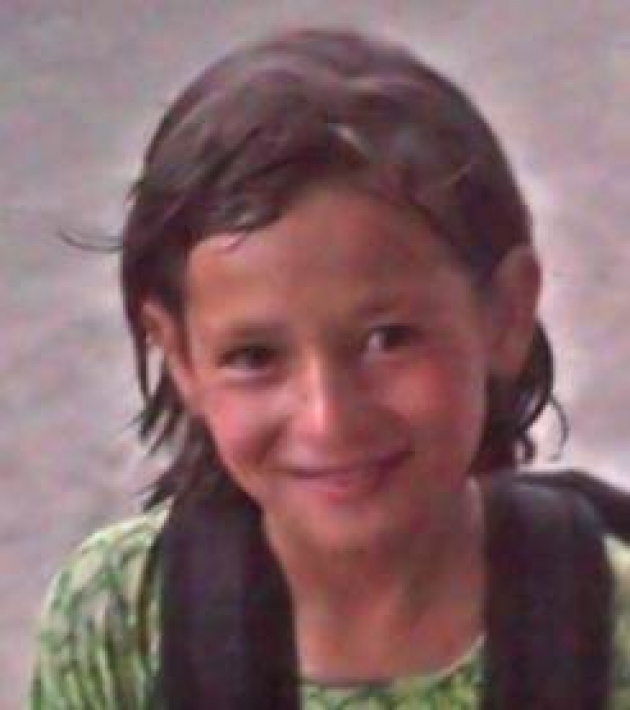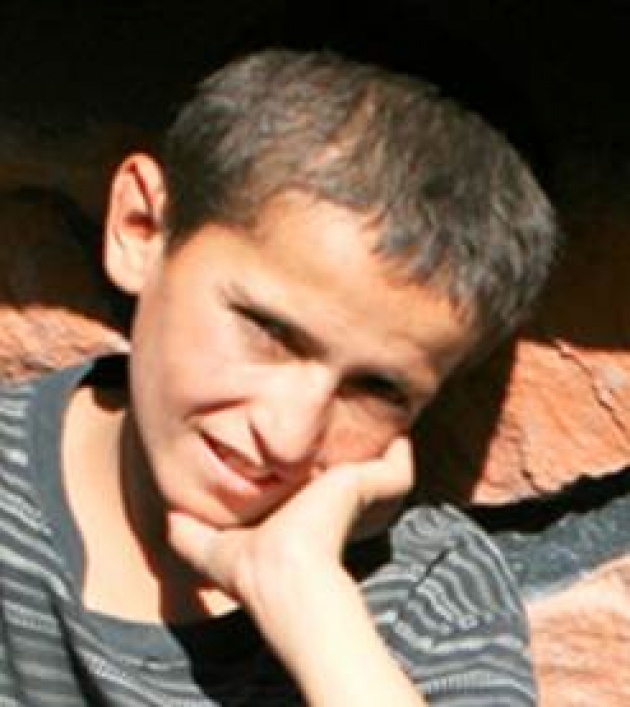 Khorshid Nawab Parwana Eaza
FA: How tragic. And how kind of you to dedicate your marathon to the memory of these young skaters, and to raise funds for their skateboarding and education club, Skateistan. What kind of help have you received from others to raise money for this event? How have you used social media to support your initiative?
SH: Well, first I'd like to say that the staff at Skateistan itself has been enthusiastically promoting my marathon through their social media outlets, whether it's Facebook, Twitter, or Instagram. I've also used YouTube and my official donating site Crowdrise to spread the word. What I've found is that social media is a useful tool, but nothing works better than personal contact with groups and individuals asking for support. I hope that people will visit our site on Crowdrise, and will consider donating to our L.A. Marathon effort on behalf of Skateistan. (Link here)
FA: A marathon is 26 miles. Has it been difficult to train for it? What is your training schedule like? Have you run any marathons before?
SH: Fun fact: marathons are actually 26.2 miles. The extra 0.2 miles were added during the 1908 Olympics in London, so the runners would finish right in front of the royal family's viewing box. I have never run a marathon before, and the training has been a welcome challenge. I somehow forgot that I currently live in Iowa, and running a spring marathon means training in the cold Iowa winters! Regardless, I've been lucky enough to have some well-seasoned marathon runners provide good advice, in addition to following a strict regimen which I started 4 months ago. It consists of running at least 4 times per week, and approximately 30 miles per week.
The training has been a challenge, but the rewards have been worth it. What I've gained is a stronger mental fortitude. When you're at mile 16 and you feel like you can't keep going on, you learn to be your own coach and push yourself. It's amazing when I think about 4 months ago when I could hardly run 2 miles without walking part of it.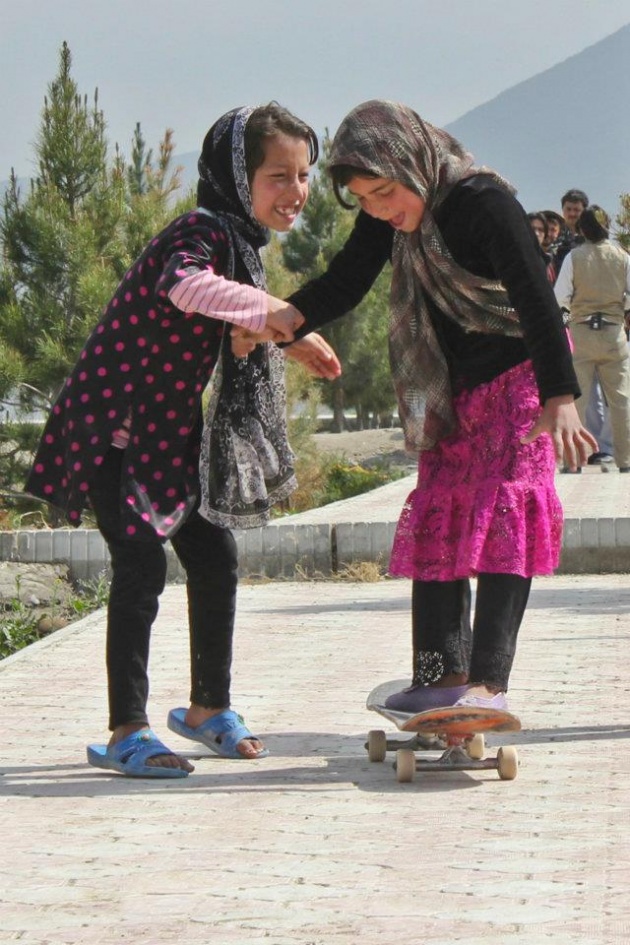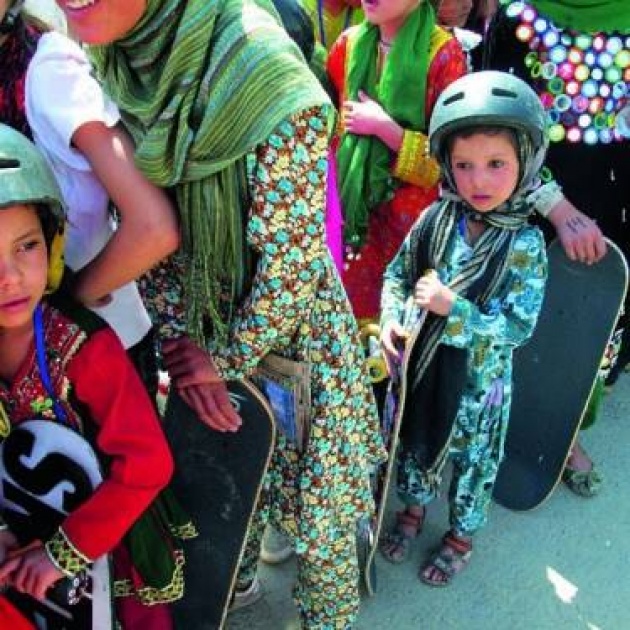 FA: That's quite a personal investment. How can other people support your marathon for Skateistan and donate to the cause? How will donations be used?
SH: As I said, we have a page on Crowdrise, a standard fundraising site where people can read about who we are and donate directly to Skateistan. All the money donated goes directly towards the activities Skateistan provides for the children, as well as the facilities itself. To give you an actual breakdown of what an individual donation will support:
$10.00 - Transports one female youth instructor to attend a workshop and teach;
$25.00 - Provides ten books for Skateistan's library;
$50.00 - Provides management training course for Afghan female staff;
$100.00 - Monthly starting salary for one street girl employed at Skateistan.
Donors have been generous and very supportive, but we are still too far from our goal of $5,000 raised for Skateistan by the time of the LA Marathon on March 17. We'd be very grateful for additional donations. Just as in running, every little bit helps us get closer to the finish line. For anyone interested in making a donation, here's another link to our Crowdrise webpage.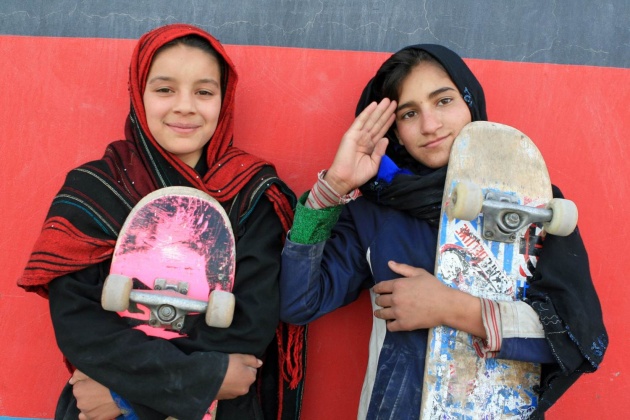 FA: Skateistan is such an important and unique program, and what you are doing to promote it is so important and unique too. We hope that this interview will help spread the word about what you are doing. Do you have any thoughts on the status of women's education in Afghanistan?
SH: For the last 30 years, education in Afghanistan for all children, and for adults too, has been a struggle because of the constant wars there. With decades of war and in addition some gender barriers, education has suffered tremendously. The result of this is clearly seen by the rest of the world.
I remain hopeful for the women of Afghanistan, as they are strong, determined and resourceful. Just in the last ten years, they have made huge improvements by serving in the Afghan army and police forces, taking leadership roles in their villages and cities, and holding public office. It's still an uphill battle, and the only way in my opinion is to collectively educate both boys and girls in order to change the future of the country. Afghanistan (or any country for that matter) won't progress forward if half the population is denied education. Skateistan teaches children different ways to look at the world, to work together as a team, and fosters leadership roles for girls as well as boys. This is what I admire about the group.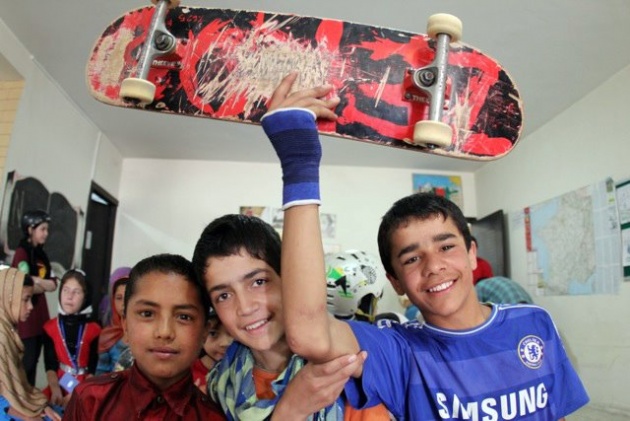 FA: Dr. Hakimi, your education, your work as a medical doctor, and your athletic training for the L.A. Marathon are a real inspiration for Afghan women all over the world. Do you have a message for the women of Afghanistan?
SH: Thank you and that's very humbling to hear. But it was a matter of serendipitous circumstances that allowed me and my family to escape the Soviet invasion and gave me the opportunity to grow up in the US, where I had access to education and a means to better my life. The women in Afghanistan have endured and persevered far more than most people, yet they continue to better themselves and advance their way forward despite the barriers that block their path. Because of this, women in Afghanistan are the true inspiration, and they are role models for me. I'm lucky to be in a position where I can help, and that's what I'm trying to do by running for Skateistan.
FA: We wish you the very best of luck when you run the L.A. Marathon on March 17! Your marathon run for Skateistan reminds us of a famous Afghan Proverb, "Az doost yak esh-ara, az man baa sar daweedan." (If a friend gives a signal, I will run with my head first.)
از دوست یک اشاره
.از من با سر دویدن
SH: (laughs) That proverb is very descriptive. But as any marathon runner will tell you, your head is the last thing you need to worry about – it's your feet! I do hope we've helped raise awareness for Skateistan, and there are still three weeks left to donate to the cause. Thanks very much for speaking with me about it!
-----
Twitter: @afghansayings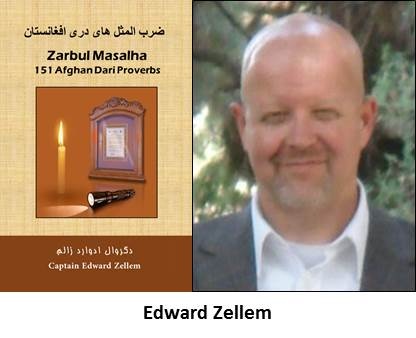 More of Edward Zellem's interviews with Afghan celebrities and thought leaders are coming soon.
To be notified of new interviews, updates and articles, please visit here and click the green "Subscribe" button.