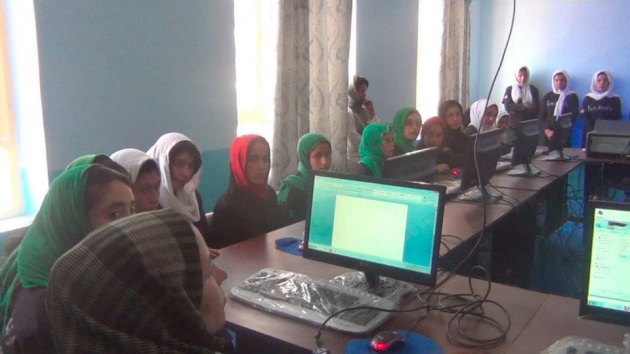 As Filmannex and the Afghan Citadel Sofware Company celebrate the opening of the new Internet classroom in Kouz-E-Karbas High School - the second to receive such donation in the city of Herat, Afghanistan - there are now new concerns for the safety of students attending the schools for girls in Afghanistan.
Although Al Qaeda has not taken responsibility for this act, local authorities believe that this organization is behind these attacks, mostly because they have history of doing this in the past. Their hostility toward women getting an education is based on centuries of tradition and conservativeness in which women are supposed to follow men's lead.
Al Qaeda or not, somebody doesn't like that women are starting to get equal educational and professional opportunities in Afghanistan. Somebody is trying to sabotage the educational progress and the hopes of a better and more equal future for the Afghan women. It's sad to continue to see women civil rights being violated, especially when the local population is trying to move forward and leave this never ending war behind.
Roya Mahboob and Fereshteh Forough, directors of the Afghan Citadel Software Company, provide a vivid example of the courage of Afghan women in front of the threat of conservativeness and anti-democratic movements. The economy of Afghanistan will largely depend on the bravery of women like these.
Giacomo Cresti