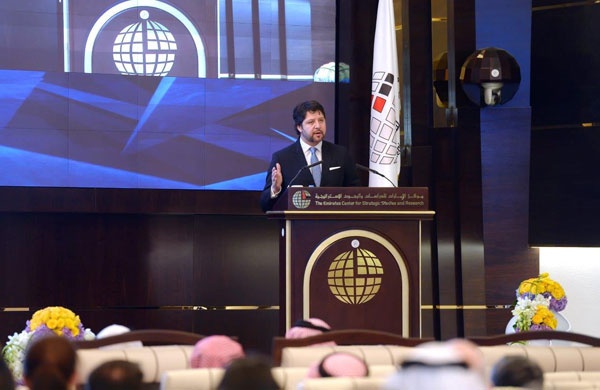 I recently attended a lecture at the Emirates Center for Strategic Studies and Research in Abu Dhabi where Hekmat Karzai, the Founding Director of the Centre for Conflict & Peace Studies in Afghanistan, described the various challenges Afghans will be facing post-2014.
Karzai noted that while many observers contend that Afghanistan will descend into an all-out civil war, he believes that because Afghanistan has been around for a long time, it will survive long after foreign forces withdraw. He addressed the current negotiations and difficulties in securing the Bilateral Security Agreement (BSA) stating that Afghanistan's ability to move forward post-2014 is tied to a successful agreement being reached. Karzai pointed out that the lack of trust between Washington and Kabul make the negotiations difficult and that this lack of trust is further aggravated when Washington speaks with more than one voice.
Karzai also spoke about the importance of conducting peace talks that are inclusive of all parties, even the Taliban. And he contended that the Taliban influence would in time continue to wane in Afghanistan because over the past 13 years Afghans have experienced many freedoms that will continue to propel Afghan society forward.