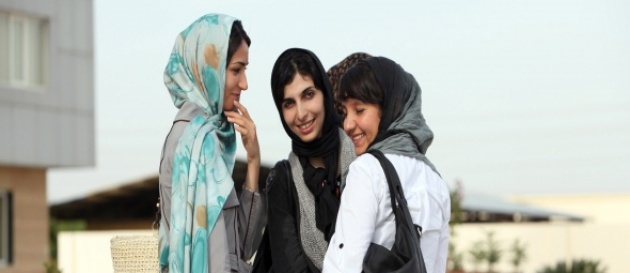 This was a very special week aswe opened the first Film Annex INTERNET classroom in Afghanistan with Citadel and connected 4,000 children to the global community of the world wide web.
Today, Fereshteh Forough, a partner at Citadel in charge of the Herat branch, arrived in New York City. We had coffee at the Film Annex studios and spoke about the relationship between building schools in Afghanistan and introducing the youth of Afghanistan to the Film Annex Social Media Curriculum and Strategies.
Film Annex is hiring writers and bloggers from all over the world to write for The Annex Press, where most influential bloggers will be rewarded for their work. Writers are ranked and rewarded according to their Buzz Score. The rewarding is the same for all writers regardless of their geo-location. Afghan writers receive the same financial treatment as American and European writers.
The Afghan Development Project launched by Film Annex and Citadel supports Afghanistan's educational system by building INTERNET classrooms so that Afghan students and writers can access the internet, write for The Annex Press, and be rewarded based on their Buzz Score. To improve their Buzz Score and income, young Afghans must improve their writing skills, learn SEO techniques, and master their social media skills on social networks like Film Annex, Facebook, Google+, and Twitter.
The Film Annex Social Media Curriculum is designed to educate young Afghans about the latest Social Media techniques and enable access to international relationships, studies, and business opportunities. Graduates will have access to scholarships and job opportunities within or outside of the Film Annex Network.
Afghanistan's economy is growing at an impressive pace, thanks to the professionalism of entrepreneurs like Roya Mahboob and Fereshteh Forough. We were able to open the first of 40 INTERNET classrooms in a few weeks. Thanks to our partners in Afghanistan, Film Annex has created a personal relationship with 4,000 students, 100 teachers and an extended network of 20,000 people. Once our project is finalized, we will reach 160,000 students and an extended network of nearly 1 million people in Afghanistan.
follow me @rullifrancesco