I have been writing about Edward Zellem's book Zarbul Masalha: 151 Afghan Dari proverbs, a collection of global wisdom and a treasure for the people of Afghanistan and the rest of the world. After loving its words, it's time to define my objective and plan of action. "What is my objective? What is my target?" This is a question that I ask myself every time I am working on a new project, in particular when regarding Afghanistan.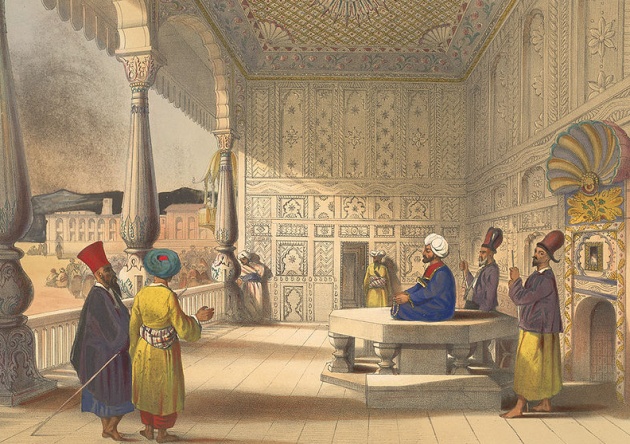 My objective is to share Zarbul Masalha's wisdom with the girls and boys of Afghanistan and children and adults of other countries, to grasp their attention, pick their brain and get them involved in the conversation. We all know that in today's world, young people have new and alternative means, from digital video to interactive and mobile applications. So the final objective is to bring the proverbs and wisdom of Afghanistan into a digital video and interactive applications format.
For the film and video production, there are two directions I will be working on:


Creating 1-minute videos where the proverbs in both English and Dari interact. The images will be a mix of views of New York City and Herat, Afghanistan, from Time Square to the Mosque of Herat, from the Brooklyn Bridge to the schools where we are building Internet classrooms. This video will combine the Film Annex's New York City videos entitled My Times Square, My Brooklyn Bridge, My Central Park, Film Annex Comic Con, and the concept of the Levi's ad campaign Thread. The proverbs will become part of a flowing poem spoken and sang with a touch of positive R&B.


Creating a series of humorous and fun re-enactments of the proverbs in Daringlish (Dari-English) with a comical tone. They will be inspired by the flavor of Mario Monnicelli's "I soliti ignoti", starring an Afghan immigrant interacting with a traditional American born, maybe from Westchester. Both will be a caricature of each other's culture, neurotic in their own ways.


In parallel, I will be studying the development of mobile and desktop applications to bring this same wisdom on the computer screens and cell phones of young and older people willing to interact with this new project. This might also be a great platform to host the videos described above. I will share some thoughts with Brad Powers of CupCake Digital and Edward Zellem and see what we can arrange and create in the next few weeks. I love what Brad has done with Wubbzy.
Captain Edward Zellem is a genius.
Captain Edward Zellem is a US Navy captain with no Afghan or Iranian background. He studied and mastered Dari and Farsi to a level where he was able to understand the Afghan culture better than many Americans and Afghan experts and scholars. Zellem seized the day and combined the proverbs and wisdom of the past thousand years. He extended the cultural spam of Afghanistan from the last 30 years to thousand years of history. He transformed today's negative media perception of Afghanistan into a blip in its history. Zellem broadened the conversation and prospective of Afghanistan's culture to a bigger level, where 30 years of wars and struggle find little space to be relevant.
I remember when my father Roberto in the early 80's told me: "Communism will be a short chapter in world's history. It will last a little more than 50 years and vanish." He was right. Especially when I look at the Citadel of Herat, built 330 years BC by Alexander the Great, what can be relevant? Zellem's book brings this same prospective for today's history where the last 30 years of Afghanistan's wars and problems are a vanishing issue, and where the bigger picture positions Afghanistan as a cultural and target marketing(*) powerhouse.
Roya Mahboob, grand-daughter of the last Sultan of Khandahar, carries with her a special wisdom that you can grasp from the 151 Dari Afghan proverbs of Zellem's book Zarbul Masalha. Check Roya's Wikipedia page, read her latest interview on Newsweek, watch her interview in NYC, and you will understand what I am talking about.
(*) Target Marketing? For this you must get to know Mike Sweeney and understand what he does for a living. He shaped my priorities and allowed Film Annex to empower women like Roya Mahboob to educate thousands of Afghan girls, introduce them to the World Wide Web and arm them with social media tools and strategies that are available to American and European CEO's and investment bankers.
Michael Sweeney is a genius.
No Politics, Just Internet, and good Afghan Proverbs.