It has been an eventful week so far in Afghanistan following the landmark April 5th election where Afghans defied Taliban intimidation and turned out in higher than expected numbers to vote for their country's next president. Though the threat of violence may have kept some voters in more rural areas at home, current estimates are as high as 7.5 million votes cast country-wide in Saturday's election marking the country's first peaceful transfer of power in modern history. While some reports of voter fraud are already surfacing, most officials emphasize that the high voter turnout illustrates the willingness of everyday Afghans to stand up to the enemies of freedom.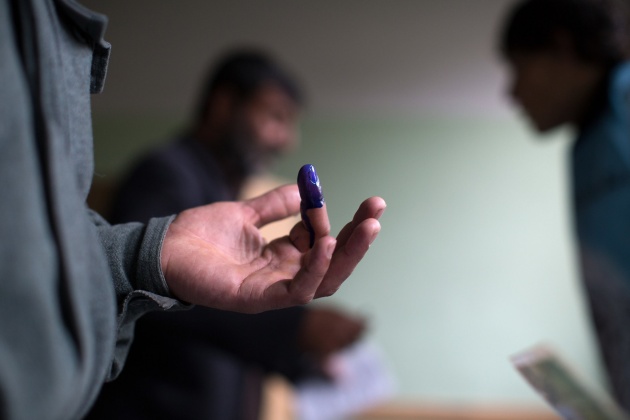 Photo by Tyler Hicks for the New York Times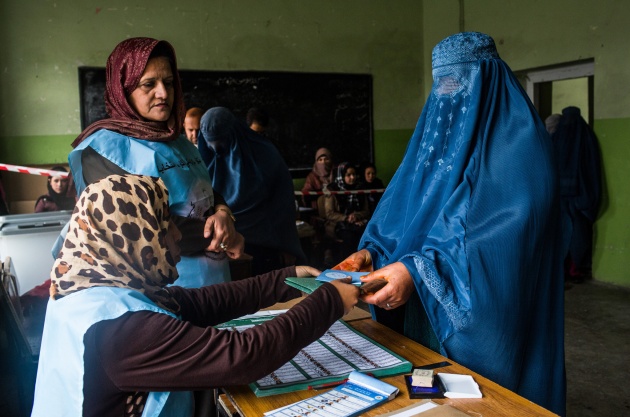 Photo by Bryan Denton for the New York Times
The election on Saturday was also remarkable in regards to women's participation, both on the ballot and for those who showed up to vote. Even Afghan women donning the traditional attire of their country, the blue burqa, were present to cast their vote for the future of Afghanistan and the rights of all individuals to freely express their desires. Election Day likewise marks the first time that Afghan security forces were in charge of security, no doubt signaling to all the future of Afghanistan to determine its own path to peace without sole reliance on international security forces. Also significant to Afghanistan's future, the election signals the anticipated end to the ongoing stalemate that has existed between Washington, DC and Kabul in deciding the fate of international forces in Afghanistan. During the run up to the election, all leading contenders for president expressed support for keeping a residual force of international security forces beyond 2014 so that Afghanistan may continue to build-up its infrastructure and further deny a platform to extremists to launch attacks on the West.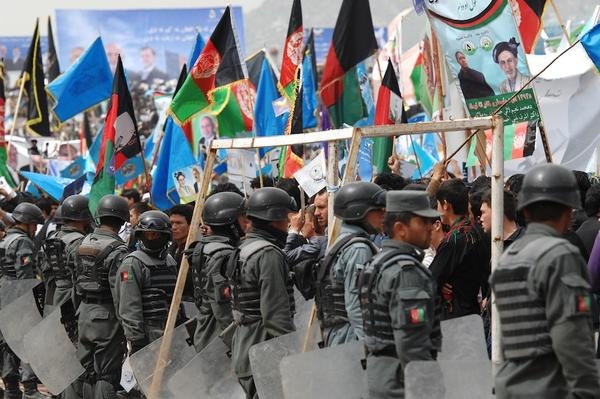 Photo by Scott Peterson for The Christian Science Monitor
And certainly the results of Saturday's landmark election give greater weight to the argument of maintaining aid to Afghanistan as it shows Afghans' interest in progress and their desire to rebuild their country and their hopes for peace. Part of that aid should no doubt go towards addressing the very grave needs of children and adults with disabilities in Afghanistan, whose numbers have been dramatically increasing since the war began.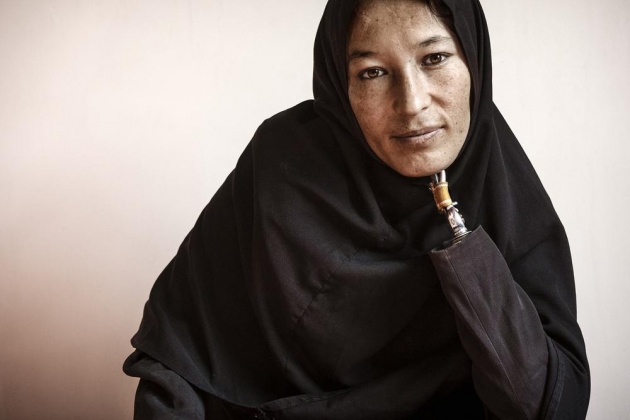 Photo by Giovanni Diffidenti for Transterra Media
The most recent surveys indicate that the incidence of disability among adults and children in Afghanistan is on the rise, with current numbers topping 6 million and growing. Individuals with disabilities in Afghanistan have suffered for decades with cognitive and physical impairments due to land mines, the spread of polio, poverty, malnutrition, pre-natal drug abuse and war, while most of these individuals receive no formal education or vocational training. Ultimately, the lack of educational opportunities for people with disabilities in Afghanistan remains a key reason for their poverty and exclusion from wider community affairs.
At the core of this issue is the lack of well-trained teachers in Afghanistan with specific training in instructing students with disabilities. This in-turn creates an environment of reduced opportunities for the disabled to constructively contribute to Afghan society and the future peace and prosperity of their country. Furthermore, deficiencies in marketable vocational training for Afghan adults and youth with disabilities results in a lack of opportunity for further personal development and diminishes their access to employment and other future prospects. In Afghanistan, individuals with disabilities have the potential to contribute to the development of their communities and the stability of their country and they deserve an opportunity to receive an education.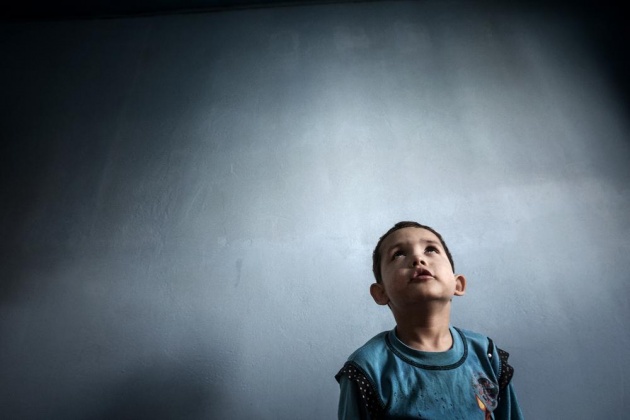 Photo by Giovanni Diffidenti for Transterra Media
To this end, it continues to be the mission of my non-profit organization, PATHS, to develop The Exceptional Children's Laboratory School (ECLS) - a living laboratory for teacher training and K-12 student development in special education in Afghanistan. The ECLS will engage in practices of teacher training, curriculum development, research, professional development, and educational experimentation for the purpose of developing best practices for teachers of special education, and as a voice speaking for the improvement of learning for all children. The impact of the ECLS will be profound in its effects for Afghanistan and the region, where currently little exists in the way of meaningful resources and opportunities for the disabled. The Exceptional Children's Laboratory School will be a living laboratory of educational best practices that will benefit teachers, students, Afghan civil society and the region at large for years to come.