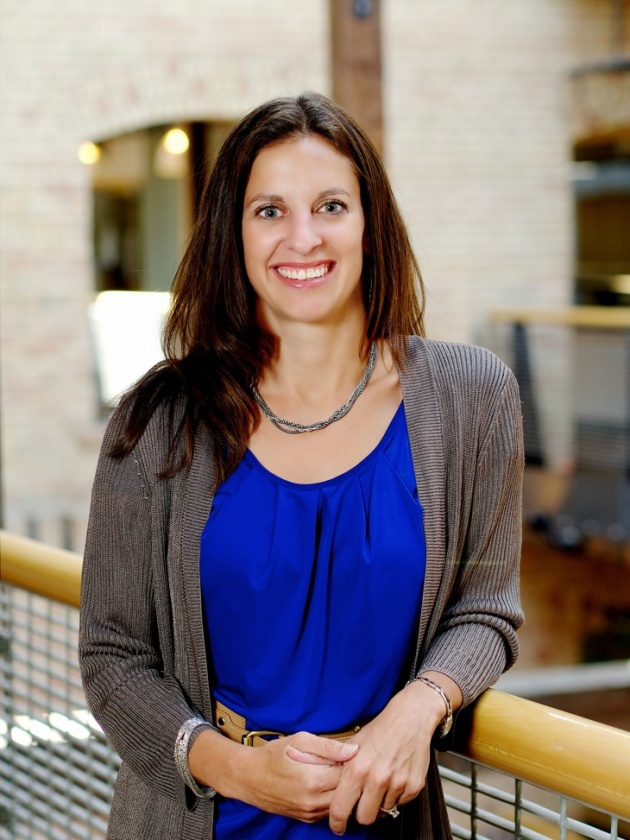 Alison Wistner is a Director at Mercato Partners, a growth capital fund investing in high growth technology and branded consumer companies. Alison has over 15 years of experience in private equity, venture capital and investment banking. Alison currently serves as chairman of the board of portfolio company, Cymphonix Corporation, as a director of Altitude Digital Partners and oversees Mercato's investments in Central Logic and Control4. Alison also serves on the Board of the Rocky Mountain Venture Capital Association and on the Advisory Board of the Women's Technology Council.

Prior to Mercato Partners, Alison was a Principal at Prospector Equity Capital, a venture capital fund based in Park City, Utah. At PEC, Alison served on the investment team and the investment committee, oversaw six portfolio investments and served on the Board of two of the portfolio companies. Alison was also the CFO of portfolio company, Zane Benefits, a Software as a Service technology company in the healthcare space that facilitates defined contribution health plans for employers. Previously, Alison worked as a Vice President at Hunter Capital Group and as a Financial Analyst for NationsBank Montgomery Securities in mergers and acquisitions and corporate finance. Alison graduated Phi Beta Kappa with a B.S. in Business (Finance) from the University of North Carolina at Chapel Hill.
Mercato Partners invests in high growth technology and consumer businesses nationwide. These companies are profitable or on the path to sustainable cash flow with $5 to $50 million in revenue. While Mercato generally invests in later financings as a minority shareholder, they are also active participants in a company's growth.
Mercato is the Italian word for market or marketplace, which is where the Mercato story begins and ends — in the marketplace. The firm's name communicates our core focus on understanding, influencing and conquering of markets. We bring a distinct competency around product launches and technology sales that is unique among private equity investors. Mercato's investment and management philosophy places the highest value on accurately predicting market dynamics and effectively managing sales channel expansion. This innovative fusion of growth equity investing and world-class sales and marketing execution help portfolio companies accelerate revenues and improve investment performance.
Alison Wistner was the lead in Mercato's recent $5.0 investment in Altitude Digital, an online display and video advertising company. Along with a new credit facility from Silicon Valley Bank, this capital will be used for key marketing initiatives, new customer acquisition and expanding the company's technology platforms.
Mercato Partners is known for their expertise in enabling growth through sales execution and channel expansion. Mercato investment team members Alison Wistner and Greg Warnock will join the company's board of directors. Altitude Digital joins Mercato's portfolio of well-known investments including recent successes in Fusion-io, Skullcandy and MediConnect Global.
In this interview, Alison Wistner speaks with Fereshteh Forough of Women's Annex.

FA: Please tell us about your work at Mercato Partners and your background prior to joining the firm?
AW: Mercato Partners is a growth capital firm and we invest in high growth companies in the technology, digital media and consumer markets. We have a sales and marketing focus as a firm and try to help our portfolio companies accelerate top-line growth after our investment. We have invested in some notable high growth companies such as Skullcandy, Fusion-io and Mediconnect. For me personally, I've spent the last 15 years in technology and finance as a venture capitalist, private equity investor and CFO of a software company. I started my career in investment banking doing mergers and acquisitions then worked for a venture capital fund called Prospector Equity focused on early stage technology companies before joining Mercato in 2010.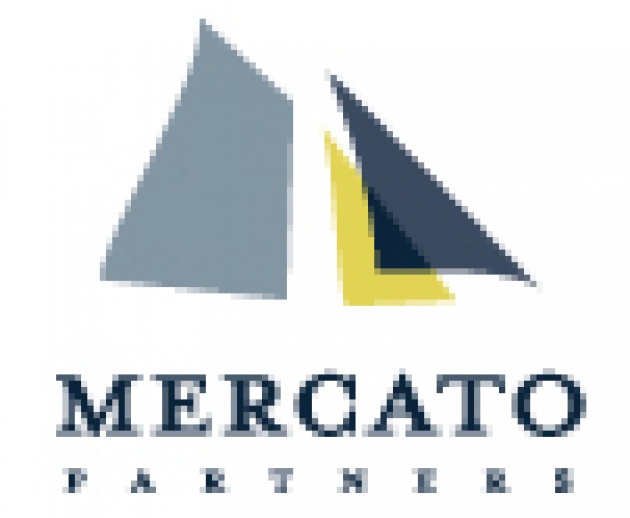 FA: Please tell us about why Mercato Partners made the $5.0 million investment in Altitude Digital Partners and the philosophy behind it?
AW: Altitude Digital has had such a remarkable growth trajectory in online advertising. We were impressed with the team's ability to build an impressive and loyal customer base through better yield optimization and exceptional service. But from our perspective, the biggest growth opportunity for the company is its Visualtising product launch. We are seeing increasing demand from advertisers to allocate more dollars to online video rather than television and the company can help facilitate that transition by connecting advertisers to valuable audiences through their platform.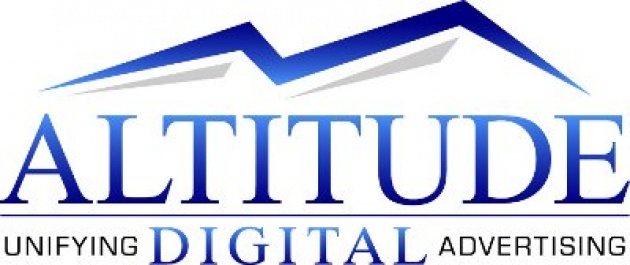 FA: Was their new video advertising division compelling for your decision process?
AW: Absolutely, their ability to be a complete solution provider to publishers across display and video was a major part of our investment decision. Providing a turnkey solution to publishers that need everything from a video player to content and advertising is a great value proposition for publishers looking to increase site revenue beyond display advertising.
FA: As a women in the investment world, you have probably had to break new ground. What is your opinion of Women's Annex and its operation in Afghanistan, Central and South Asia?
AW: I think it's a fantastic initiative in a part of the world that desperately needs education to change the perception of women. The Internet is such an amazing equalizer in education and business and can play a key role in improving women's lives. For example, women in these countries can leverage online content into a cash flowing business. Financial independence is the key to changing many of the barriers to women's education and advancement and I think that Women's Annex is a wonderful platform to provide the tools for Afghani women to build businesses, create communities and gain educational advantages. The Internet is such an amazing equalizer in education and business.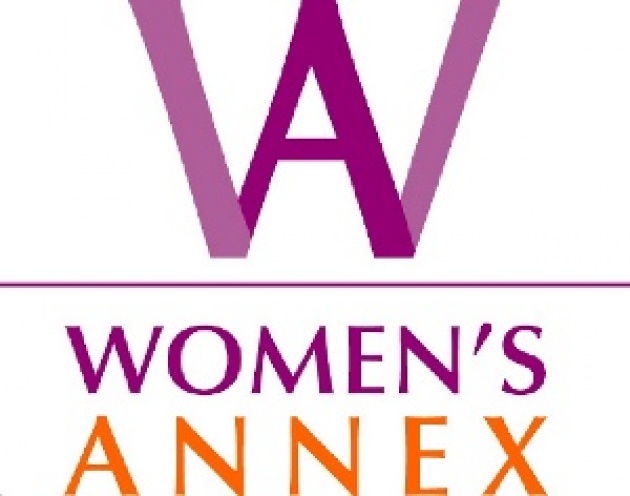 FA: As a pioneering women in the United States investment community, what advice would you offer to the women who read Women's Annex?
AW: Women should focus on business ideas or content that they are passionate about. They should maintain a unique and authentic voice and not try to adopt other people's methods to match expectations. Women need to be persistent and ask for advice along the way. They can use the online community to access mentors from around the world to assist them, regardless of their geographic distances.
FA: What is social media's role in your business? How much do you use it? Have you made any investment on the Social Media space, or are you looking at any?
AW: Social media is playing a bigger part in the investment community. Many VCs are using their blogs and Twitter feeds to highlight their portfolio companies, share news and promote their firm's areas of expertise. I think it is becoming an important branding strategy for investors, especially investors who target early stage technology companies. In terms of our portfolio, each of our portfolio companies has an active social media strategy because it is such an effective way to maintain a direct relationship with customers.

FA: Where do you see the future of education in developing countries like Afghanistan?
AW: There have been significant improvements in education over the last ten years and I hope that continues but they have a long way to go towards providing high quality, accessible education for all children in Afghanistan. A key to a stable, democratic government is a quality education system that provides accessible schools and standardized curriculum for both boys and girls. These changes will take additional financial resources and leadership from passionate individuals and charities.

FA: Do you think online display and video advertising technology can help improve their economy and education system?
AW: I think the same principles of entrepreneurship apply everywhere – successfully starting a business creates financial independence and education opportunities for families, regardless of their economic or social circumstances. Advertisers are willing to pay to reach specific audiences through display and video technology thus online businesses that connect advertisers with audiences, is an intriguing entrepreneurial opportunity for Afghani entrepreneurs.