No one can deny the depth of the words of Iqbal the Great poet, Scholar and Politician.
Iqbal's grand fathers were form Kashmir. They were Hindu by religion and belong to a Tribe named Sapru. Later on they were converted to Islam and migrate to Punjab in 19th Century when Sikhs take on the rule of Kashmir.
On November 9, 1877 Ms Imam Bibi gave birth to a child of Sheikh Noor Muhammad and named as Muhammad Iqbal, Imam Bibi was a religious woman like her husband and was well known in her neighbors as humble and helpful to poor. Sheikh Noor Muhammad the father of Mr. Muhammad Iqbal was a tailor by profession, Iqbal was very close to his parents that's why he is very upset and grieved when his mother passed away on 9th November 1914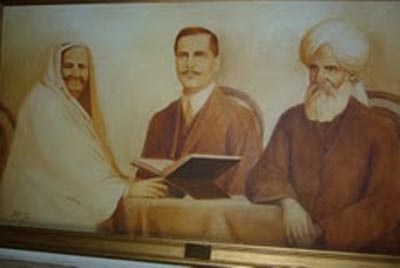 When Iqbal was 4 years old his parents send him to a Mosque for knowledge of Holy Quran to Mr. Syed Mir Hassan who was the head of mosque and was professor of Arabic in Scotch Mission College in Sialkot, where Iqbal passed his Matriculation in 1893.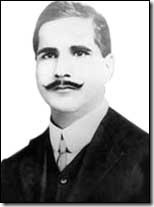 He takes his diploma of arts in Murray College Sialkot in 1895. And take admission in Government College Lahore with subjects of Philosophy, English Literature and Arabic and got Khan Bahadurddin F.S. Jalaluddin Medal on having the highest marks in Arabic Class. From same college he passed his Masters of Arts and taking first position in Punjab University.
In 1905 he travelled to England for higher education and got scholarship in Trinity College in Cambridge and completes his graduation in 1906. Then he travelled to Germany for doctorate and got his PhD from Ludwig Maximilian University in 1908 and in same year his doctoral thesis got published.
To Be Continued…….