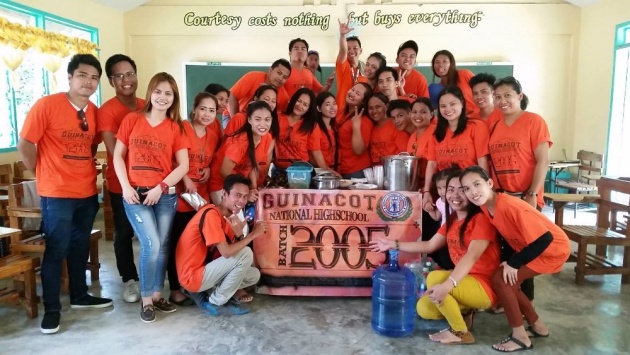 I don't have the luxury of time right now to write about my previous experience with the Grand Alumni Homecoming which happened two weeks ago which was also the reason why my husband and I had to go to Bohol.

I was definitely happy to see these old faces. Most of them I have not seen for a decade already. So to see them is really a wonderful thing. Although there was a sad event because one of our close school mate died a few days before the said alumni. We had paid our respects to and had also attended his burial the next day.

But that circumstance didn't limit us to enjoy our reunion party. The school alumni leaders had set a motorcade, we had our tarpaulin and after which we had lunch together. We also enjoyed our dinner with some disco lights in the place where we stayed almost the whole night. We partied and really catch up.

There were sad events and joyful ones as well throughout the years where we haven't seen each other yet it does feel like nothing had happened. It was like high school times again.

And those laughter. It was all worth it.