Introduction: Leena Alam لينا علم is an award-winning Afghan-American film actor and a household name across Central and South Asia. She has starred in many internationally acclaimed films, including Kabuli Kid, Loori, Running in Circles, and others.
Born in Kabul, Leena and her family moved in 1989 to the United States where she began her acting career. After doing some modeling and pageants, she was discovered in 1998 by Afghan-American producer and director Mohsen Tarin. Her first acting role was in Tarin Films' Promise of Love, سوگند عشق where she starred as a tutor who falls in love but is challenged by the ghosts of her past. Since then, Leena has continued to rise steadily as an international film star.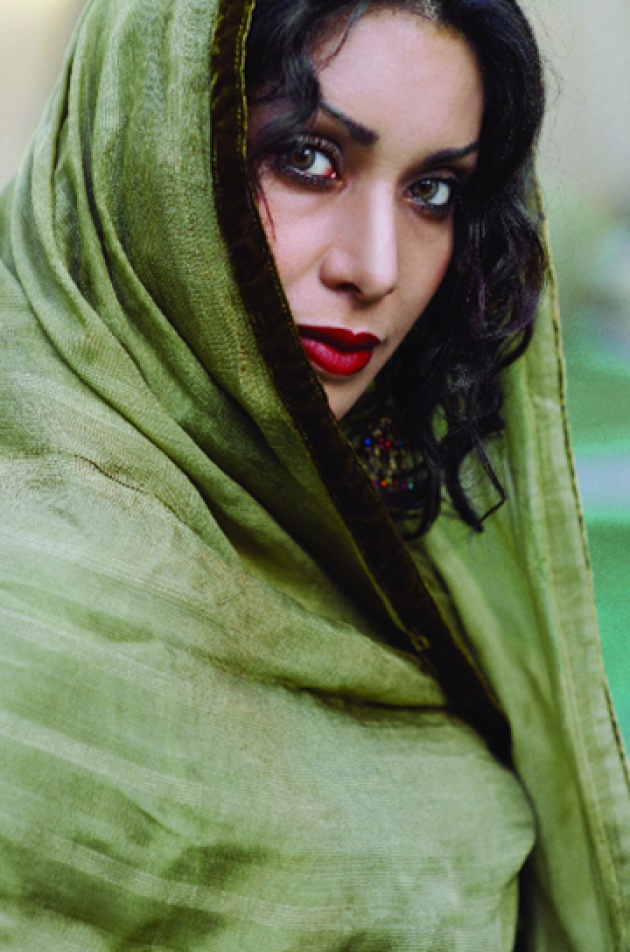 Afghan actor Leena Alam
Her breakthrough into Afghan cinema stardom was in 1998's In Foreign Land. She starred in that film as Neela, an Indian student in America who is forced to choose between her goals, traditions and values and a young Afghan man who wants to marry her. In Foreign Land became extremely popular in Central and South Asia, and rocketed Leena Alam to stardom there. Her performance as the Indian student Neela was so accurate and compelling that many viewers of the film actually thought for a time that Leena was an Indian actress.
In Foreign Land was released during the height of the Taliban regime, at a time when possessing or watching movies was illegal in Afghanistan. In spite of these harsh restrictions, news of the film and her performance quickly spread by word of mouth inside Afghanistan. "In Foreign Land" became so popular among ordinary Afghans that VHS copies of it were smuggled into Afghanistan. Leena Alam's fans watched it secretly in their homes, even while knowing that they would be severely punished if discovered by the Taliban.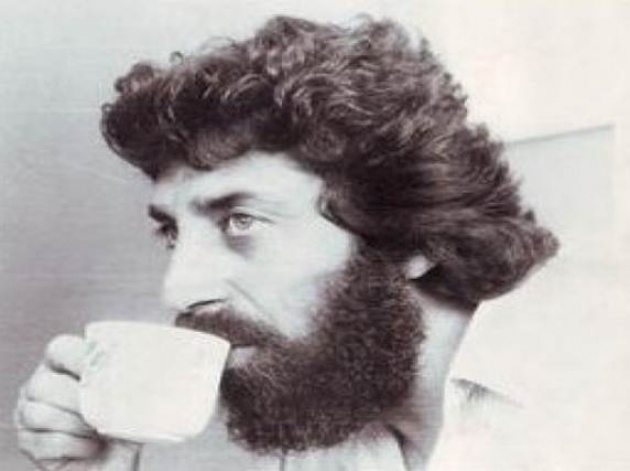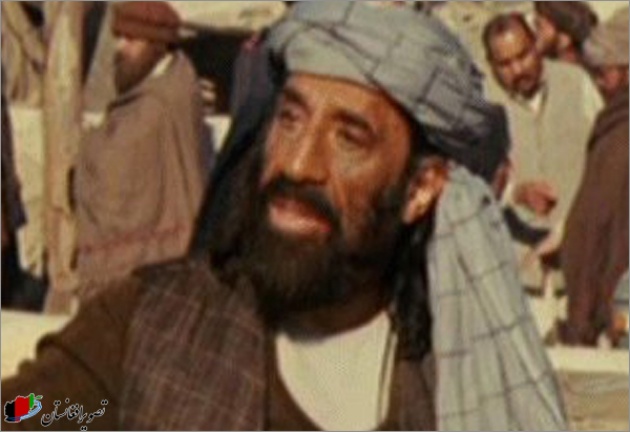 Afghan actor Salam Sangi
During the casting of In Foreign Land, Leena met the great Afghan actor Salam Sangi. The story of their meeting has become a legend in Afghan film circles. Sangi had been an Afghan film superstar and highly-regarded actor since the 1980s. He immediately recognized Leena's potential as an actor, and demanded that In Foreign Land's producer audition her for the part of Neela - even though casting was complete and contracts already had been signed. Leena's audition was so compelling that she instantly won the role. Afterward, Leena asked Sangi why he had been so insistent that she audition. Sangi simply said, "Leena, someday you will know why." And the rest is Afghan cinema history. Sangi became a key mentor and continued to encourage and guide her as she advanced in her craft.
Leena Alam's next motion picture, Orokzai Films' Loori, لوری also received great critical acclaim. Filmed in the United States, the screenplay for Loori was written specifically for Leena by Hamid Naweed, the award-winning Afghan author, poet, and painter (his recent exclusive interview with Film Annex is linked here).
Leena starred in "Loori" as an emotionally and mentally wounded Afghan girl who has forgotten her past. This very popular film (in English and Dari) won multiple awards at the 2008 New York International Film Festival, and also won several awards at the Los Angeles International Film Festival that same year.

Leena Alam returned to Afghanistan in 2007, where she continued her rising career in film. She next starred with Afghan actor Haji Gul in the award-winning Kabuli Kid, directed by Barmak Akram. She also became a producer and starred in her own film, Silent Love, directed by Rasool Emaan.
Interested in helping promote the efforts of young Afghan filmmakers, Leena also has supported short independent films such as the award-winning Running in Circles by Siyar Noorzad, Live in Grave by Lal Alizada, and The Unknown by Ghafar Faizyar. Her most recent film is 2012's Soil and Coral, خاک و مرجان an Iranian film produced by Parween Hussaini and directed by Massoud Atyabi.
Leena Alam has received many honors and awards and her career continues to accelerate. She has been selected as a UNAMA Peace Ambassador and has participated in a variety of peace and development activities in Afghanistan. She was named Best Actress at the 3rd Annual Kabul International Film Festival in 2008 for her performance in Running in Circles.
In 2009, Leena again received Best Actress honors for Running in Circles at the 4th Annual Tolo Film Festival in Kabul. Meanwhile, Kabuli Kid has won multiple awards at international film festivals in Italy, Iran, France, and Romania.
I first met Leena Alam by chance in a dimly-lit underground Kabul café in 2011. I was immediately taken with her grace and generosity of spirit, and also with her intelligence and classic beauty. As we talked, I immediately thought of the Afghan Proverb "Zeybaa-ye bey-naaz, shorba-ye bey-peyaaz."
The Proverb translates in English as "Beauty without charm is like soup without onion." It means that if a beautiful woman has no charm or manners, her beauty is useless. That is very true, but it surely doesn't describe Leena. In the past 15 years she has expanded her portfolio to include directing and producing films in Central and South Asia. She can make the camera respond beautifully whether she is in front of it or behind it.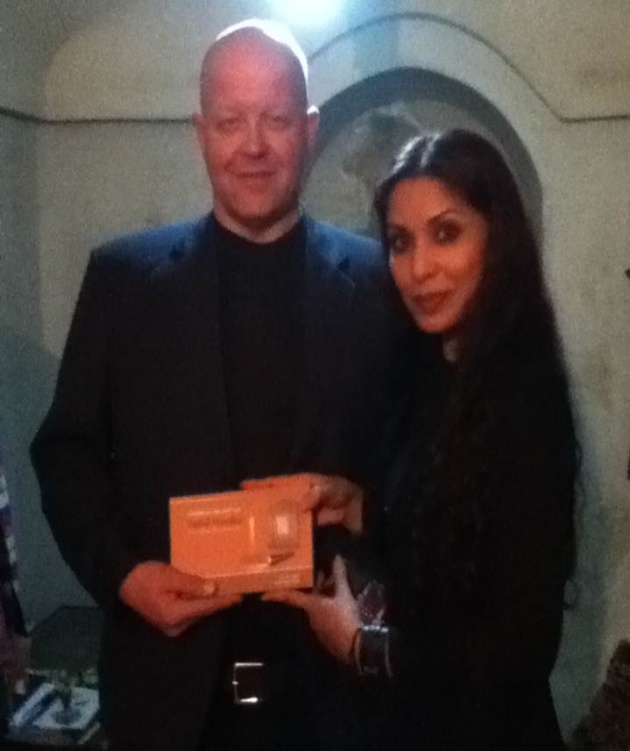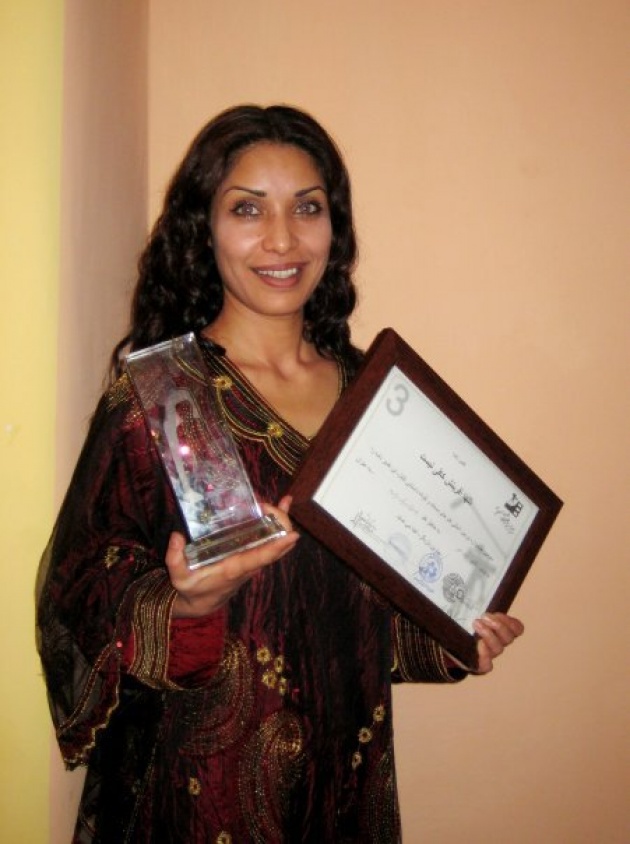 With Zarbul Masalha In Kabul Leena has won many film industry awards
Leena Alam speaks here again with U.S. Navy Captain Edward Zellem, award-winning author of "Zarbul Masalha: 151 Afghan Dari Proverbs" and "Afghan Proverbs Illustrated."
-----
Film Annex: Leena, it's great to speak with you again. You're a pioneer in the emerging Afghan film industry. How did you begin in filmmaking, and as an actor? What do you hope your audience can learn from your films?
Leena Alam: It's great to speak with you again too, Edward. My acting career started in 1998 after I did some modeling and local beauty pageants in the San Francisco Bay area. A very forward-thinking Afghan-American director and producer named Mohsen Tarin was the only Afghan film maker active in the U.S. at that time. He was looking for an actress to play a part in his second film, and a friend introduced me to him. So I worked with him in my first role as an actor in Promise of Love. سوگند عشق When audiences watch my films, I hope they can feel uplifted and in tune with the deep human emotions that film can evoke. Film also can raise awareness and understanding of important societal issues and relationships, both in Afghanistan and in other countries.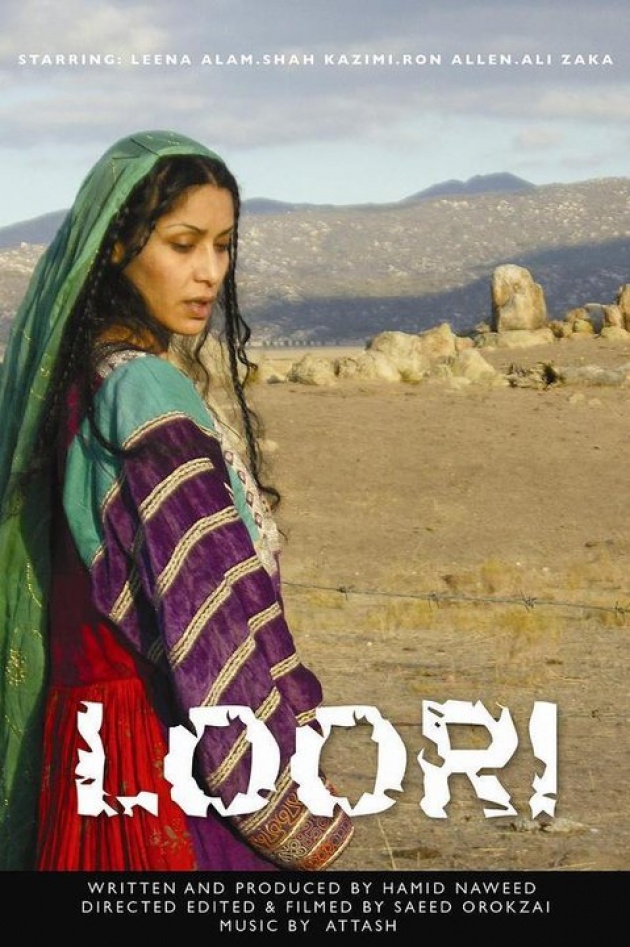 Leena Alam starred in 2008's award-winning Afghan film "Loori"
FA: How can film, the Internet and social media help improve the lives of women and youth in Afghanistan?
LA: The intersection of film, the Internet and social media can dramatically improve the lives of women and youth in Afghanistan in many ways. First and foremost, young Afghan girls and women in general are often very sheltered and not as exposed to the outside world as they should be. Often they are barely aware of what the world holds just outside the gates to their homes and schools - let alone what is out there in the rest of the world! They have very little access to knowledge and understanding of the vastness of the world, which is something that most people outside Afghanistan take for granted.
Social media and Internet technology in Afghanistan has only recently been introduced, and is not yet widely accessible outside of major cities. Also, this technology typically is only useful to educated people who know how to use it and have access to computers and the Internet. This is one reason why the work of Roya Mahoob and her Afghan Development Project is so important. To move forward, Afghans need as much information and access to the rest of the world as they can get. The Internet and social media can provide ordinary people that information and access at low cost, but with tremendous benefit.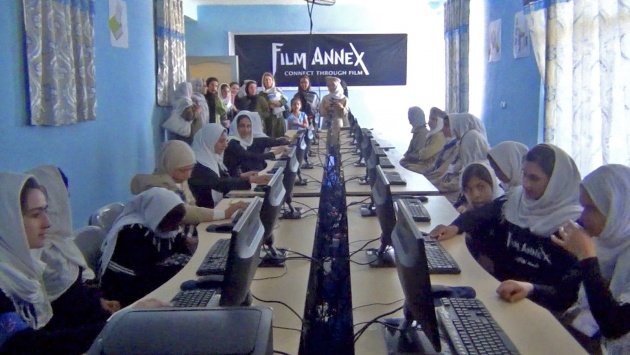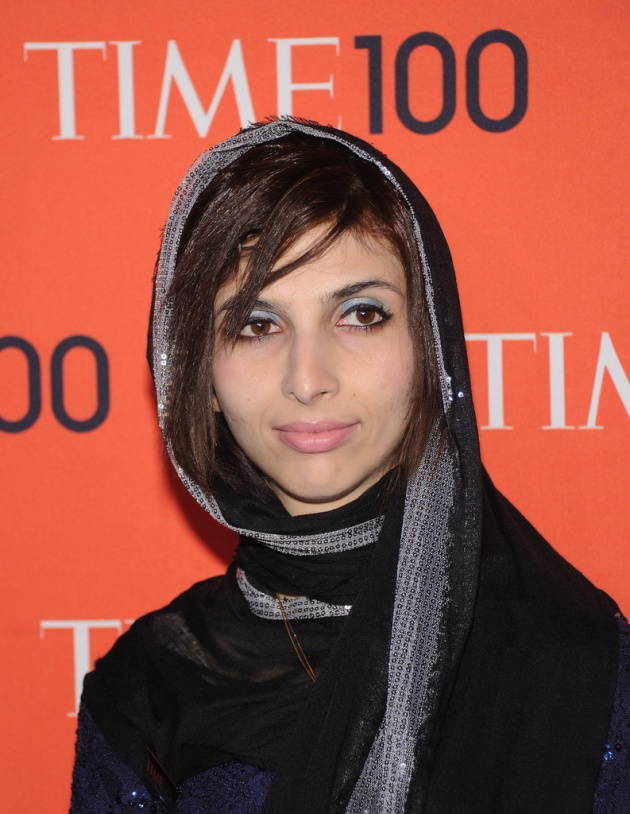 Roya Mahboob and her Afghan Development Project supports filmmaking education in Afghanistan. She recently was selected as one of TIME Magazine's "100 Most Influential People in the World" for 2013.
There are many challenges with this strategy, however. Afghan women and others who are not literate, or who do not have access to computers and the Internet, can only rely on films and television for information because they either cannot read, or they cannot get online. There are still many, many people like this in Afghanistan. Lack of enough information technology infrastructure is a challenge in Afghanistan, although that is expanding fast.
So while social media and the Internet are important tools, they cannot be the only tools. Film is the third component that can help bring great insights about the world to the general public of Afghanistan at very little cost. Film, social media and the Internet should be seen as three elements of a triangle that connect and support each other. All three elements must thrive and grow in Afghanistan, so Afghans can benefit from them.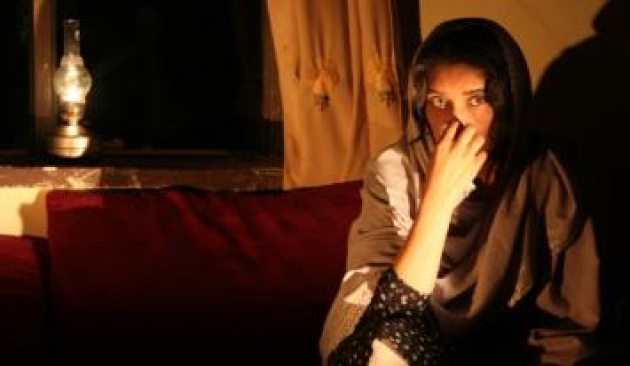 Leena Alam in Barmak Akram's "Kabuli Kid" (2008)
FA: As you have said, the Afghan film industry is emerging. Recent films like Buzkashi Boys have gained international attention. What do you think about the future of Afghan filmmaking, and Afghans in film?
LA: Hearing the news of this is really great. But we also must acknowledge that this film and others were produced by a generation of heroic young Afghan filmmakers without much funding. But what they do have is amazing determination, and they thrive on making the most of what they have. They are such fast learners, and they apply their new knowledge to their work without having the benefit of any formal Afghan cinematic education system. Through social media and networking, they are able to learn and absorb information and apply it to their work. I see great hope and promise for the future of Afghan filmmaking because of this. I also want to see formal cinematic and filmmaking education expand in Afghanistan. There is such great and yet-untapped talent there.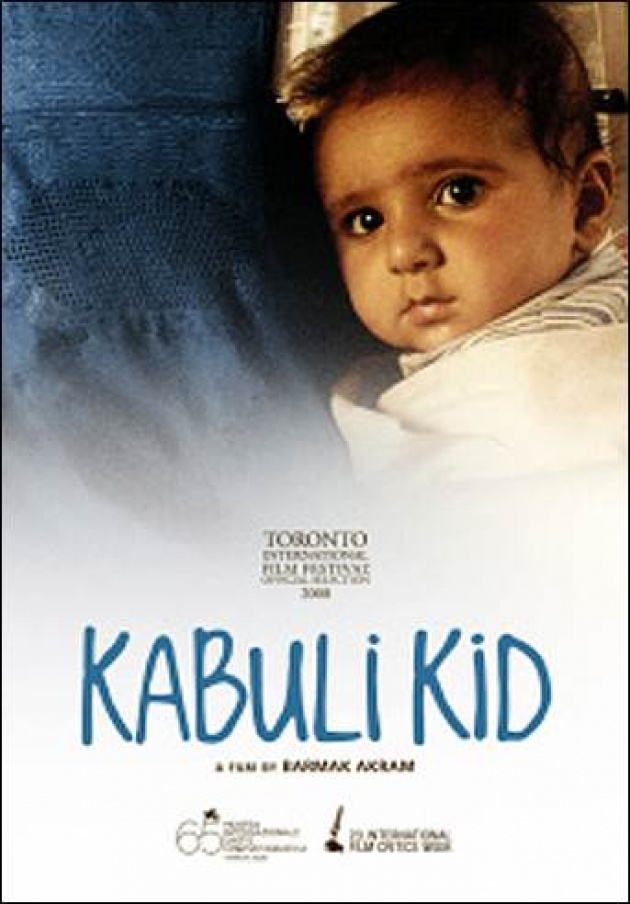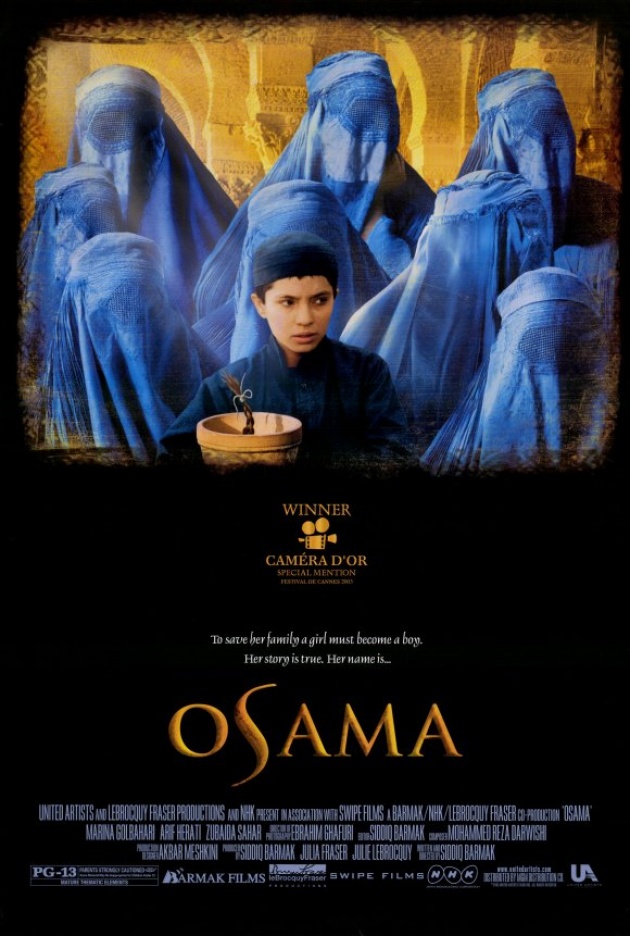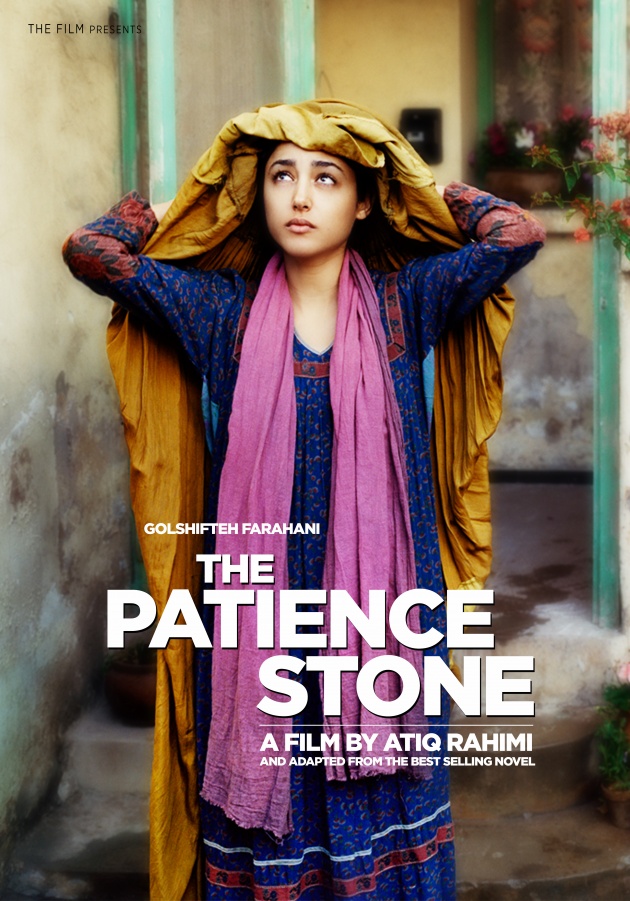 I'd also like to add my view that there are three types of films made by Afghans:
First are the major films sponsored by foreign producers and made by Afghan directors. These gain a lot of attention around the world, but currently are few in number. Some examples are Kabuli Kid (2008) by Barmak Akram; Osama (2003) by Siddiq Barmak, and The Patience Stone (2012) by Atiq Rahimi.
Second are the low budget, low quality, commercial films, which I call filmhoye mubtazal, or "unprofessional films." We have plenty of these kinds of films, with over 150 productions listed.
Last, we have short documentary and art films by the younger generation of filmmakers such as Siyar Noorzad, Hasib Nabizada, Ghafar Faizyar, the Jump Cut Film Collective, the Sadat sisters, and many more. These artists make films on a very low budget, but their films are of great quality with deep meaning and significance. They brilliantly and artistically portray important messages for Afghans and the world about societal issues. These films are the ones that I rely on. I think they are the most important ones for the future of Afghan cinema.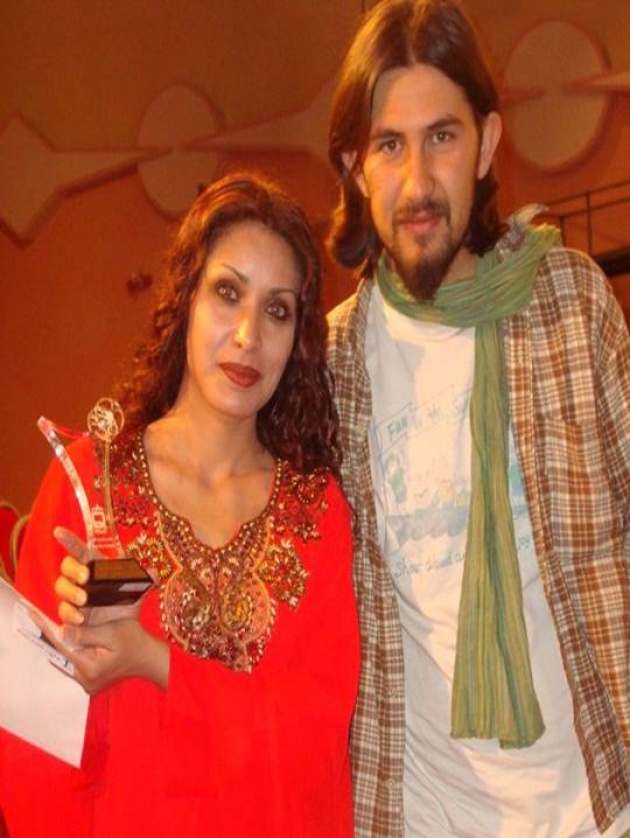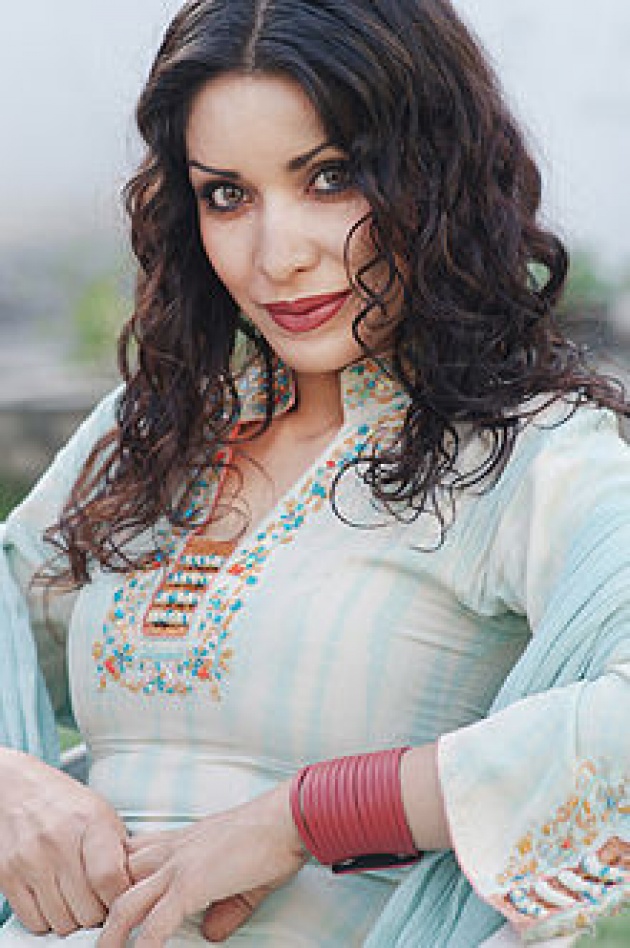 Leena Alam won Best Actress at Afghanistan's 2009 Tolo Film Festival for her performance in "Running in Circles" by young Afghan director Siyar Noorzad (above)
FA: As one of the top Afghan actresses and filmmakers in the world, what is your advice on how people can help Afghanistan recover from 32 years of war?
LA: Recovery to me is: let's stop talking about the war altogether. Let's put it all behind us now and start looking forward to our future. Let's see what each of our unique contributions to our country can manifest. Truthfully, I am really tired of hearing war as the excuse of hiding our flaws now. For example, the general public is often reluctant to adapt to new, positive projects that we may have in mind for society. In other ways, people can be very stubborn about changing their behavior. They blame their constant negativity and ruthless behavior on the war, saying, "I am this way because I've lived in the harsh environment of the war." We've heard enough of this. Instead, let's focus on how we can contribute individually to making the conditions of our country better. Everyone is responsible and should do their part if they truly want to see change. If not for themselves, then for the future of their children.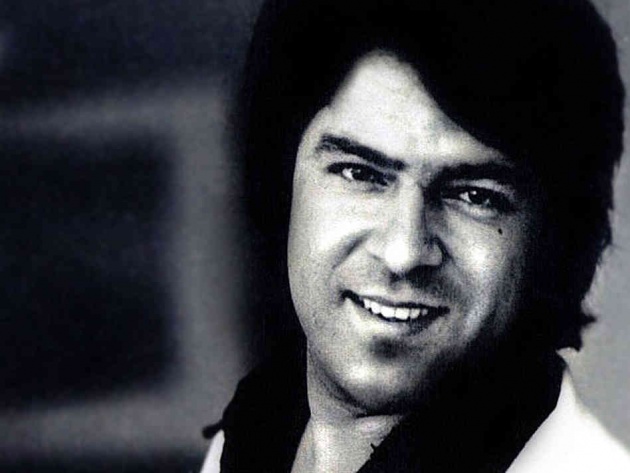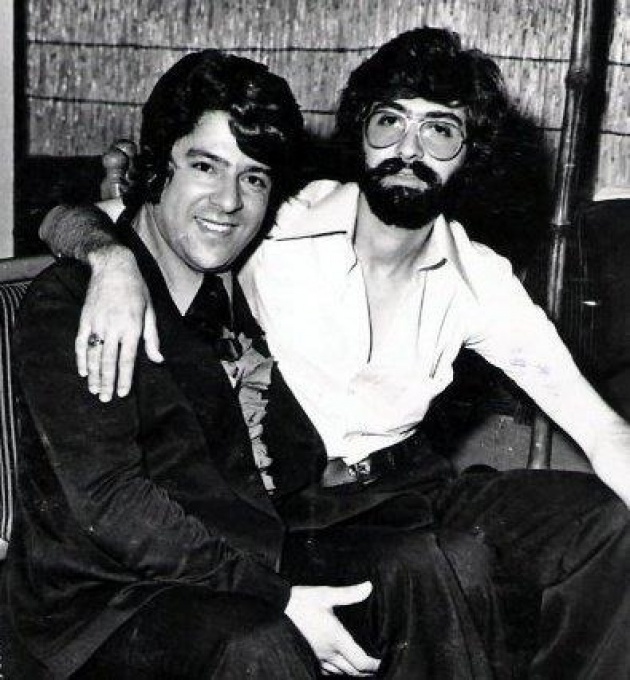 Legendary Afghan pop singer Ahmad Zahir
FA: If you could make a film about an Afghan hero or heroine, who would you consider, and why?
LA: I have one specific hero in mind: the legendary pop singer Ahmad Zahir. It has been over thirty years since his death, and he is still living through his music. Little toddlers of today's time still memorize his lyrics at a very young age. Not only is he legendary in Afghanistan and neighboring countries, but also with the younger generation of Afghans all around the world. One thing I have heard about him is that even though he was from a well-off family he remained humble and down to earth, and he loved helping the poor. He has captured millions of hearts around the world. As the Afghan proverb says, Dil ba dast awar ke hajj akbar ast, ke az hazaran Kabbah yak dil behtar ast.
که ازهزاران کعبه یک دل بهتر استدل به دست آور که حج اکبر است
This means "It is better to gain one heart than to do the Great Hajj a thousand times." This well-loved Afghan saying came originally from a poem by the famous Afghan poet Bēdil. مولانا ابوالمعانی عبدالقادر بیدل The poem is over three hundred years old but its words will be true forever. "Gaining hearts" is what Ahmad Zahir did every day, and his music still does it today.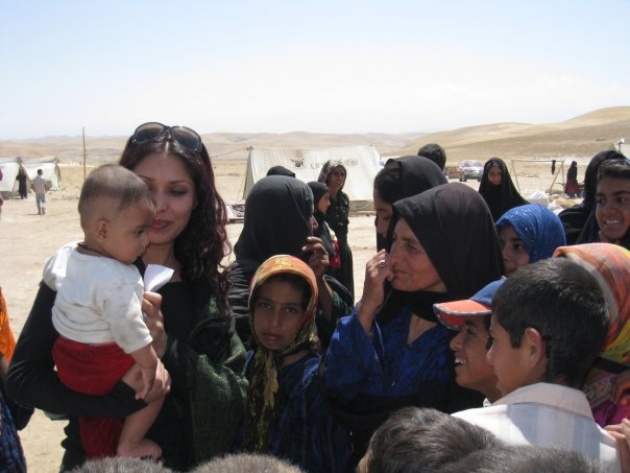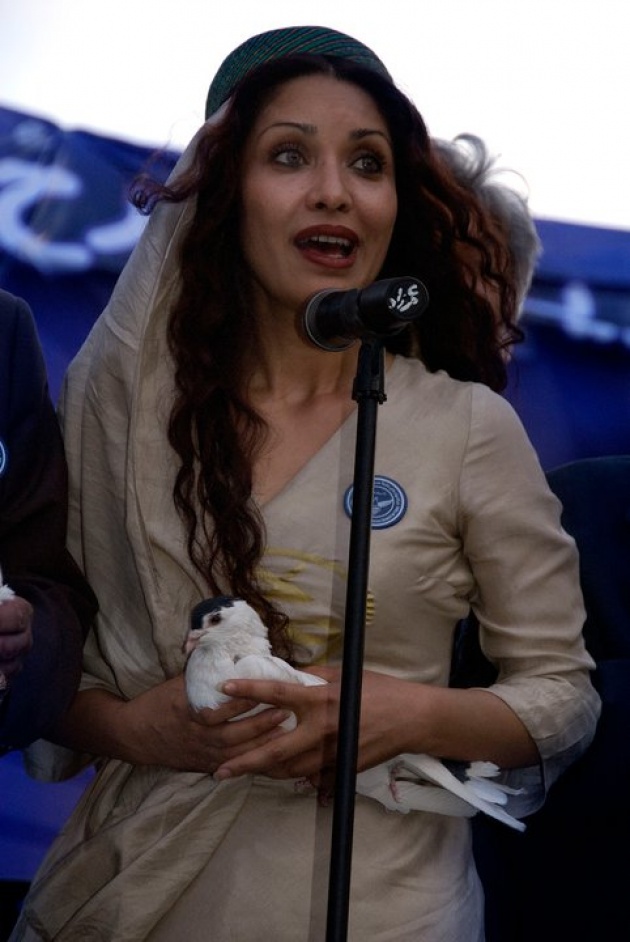 Leena Alam has served as a UNAMA Peace Ambassador since 2009
FA: Please tell us about your work as a UNAMA Peace Ambassador. You certainly have "gained many hearts" yourself with those efforts.
LA: In 2009, I was honored to be chosen as a UNAMA Peace Ambassador. Even if I didn't hold the title of Peace Ambassador, I believe that I still have a responsibility to promote peace to the Afghan society and anywhere I am in general. My goal is to promote peace within Afghanistan, and most importantly that people try to find peace within themselves. It is only then that one is able to spread enlightenment throughout society. If a person is not at peace with himself or herself, that person will not find peace anywhere.
FA: So true, and you have said it so beautifully. As the Afghan Proverb says, "Zaban-e khoob raa-hat-e jaan, zaban-e bad doshman-e jaan." (Good language is the comfort of life, bad language is the enemy of life.)
.زبان خوب راحت جان، زبان بد دشمن جان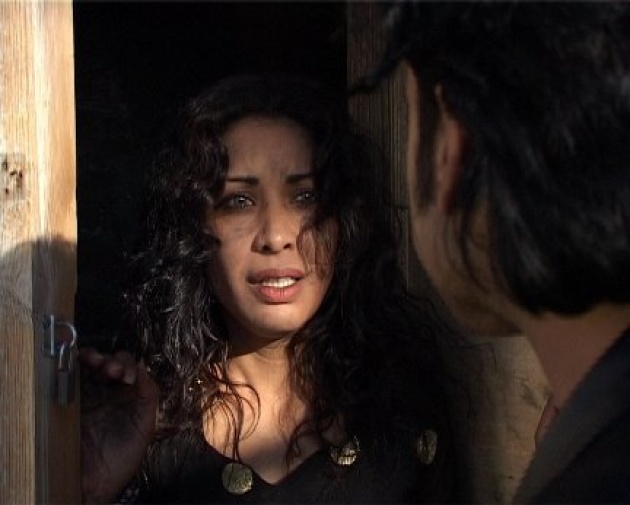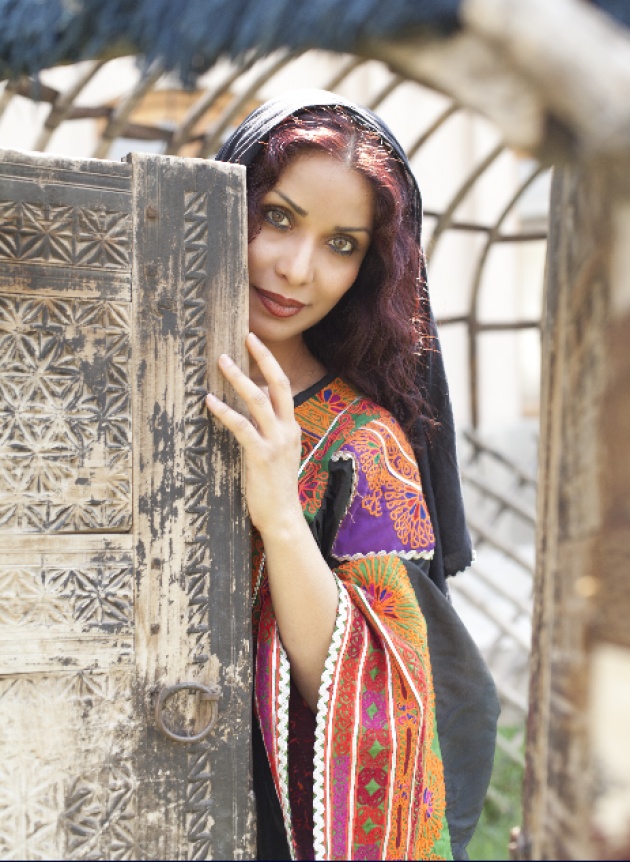 Leena Alam is known for her versatility as an actor
FA: You have won several awards for acting and directing. We would be grateful if you could tell us about some of those, and about some of the people you worked with on those projects.
LA: When I was in America and planned to go to Afghanistan, my goal was to become known as a decent Afghan film actor in Afghanistan. In the back of my mind, I thought that if Afghans just recognized and acknowledged me, that would be more than enough. I moved to Afghanistan in 2007 and worked on Kabuli Kid while producing another film, Silent Love. After that I was approached by young filmmakers such as Siyar Noorzad who offered me a role in his film, Running in Circles. I am very grateful to him and to this film, because in 2009 it earned me a Best Actress award at an Afghan national film festival.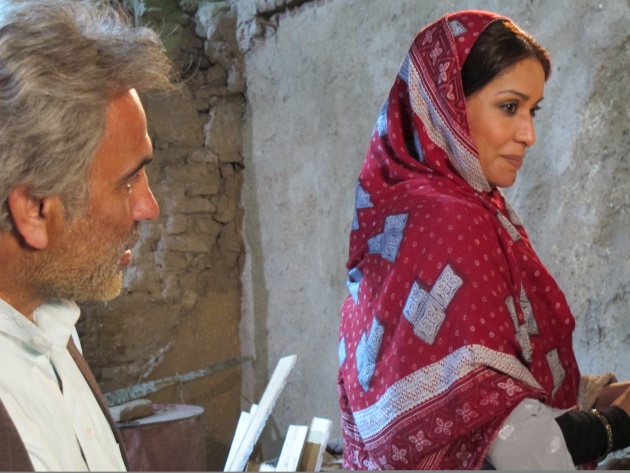 Leena Alam's most recent role is in the 2012 Iranian film "Khaak wa Marjan" (Coral and Soil)
FA: You just returned from making a film in Iran. What can you tell us about that?
LA: I was approached by Iranian filmmakers in late 2012. After reading the film script, I was not too sure if I would accept the role or not. The film was called Khaak wa Marjan (Coral and Soil) and was produced by Sayed Parween Husseini, directed by the wonderful Masoud Atiyabi, and cinematography by the talented Afshin Alizada.
Out of curiosity and my desire to understand the Iranian filmmaking process and film industry, I wanted to experience something outside of my element. Many consider Iranians to be among the best filmmakers in the world. Additionally, Iranian filmmaking has significant artistic influence on Afghan filmmakers. So I accepted the role, and I am so grateful that I did. Despite the politics between Iran and Afghanistan, I found this group to be genuine artists and genuine as human beings. I had the best experience with them, and I had never felt so much appreciation from my work. This was by far my greatest experience in my career as an actor.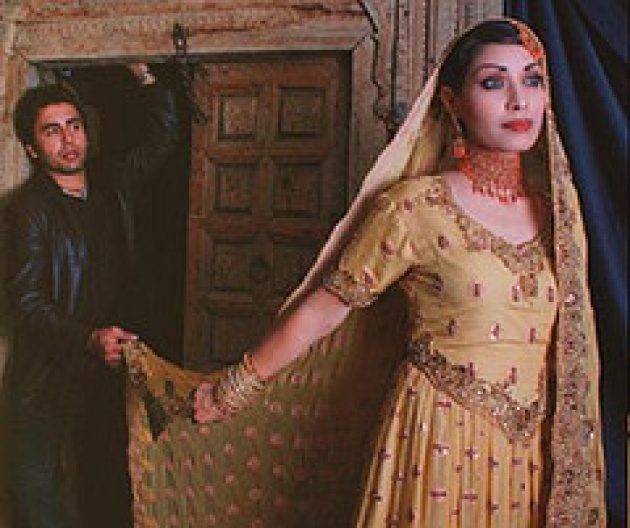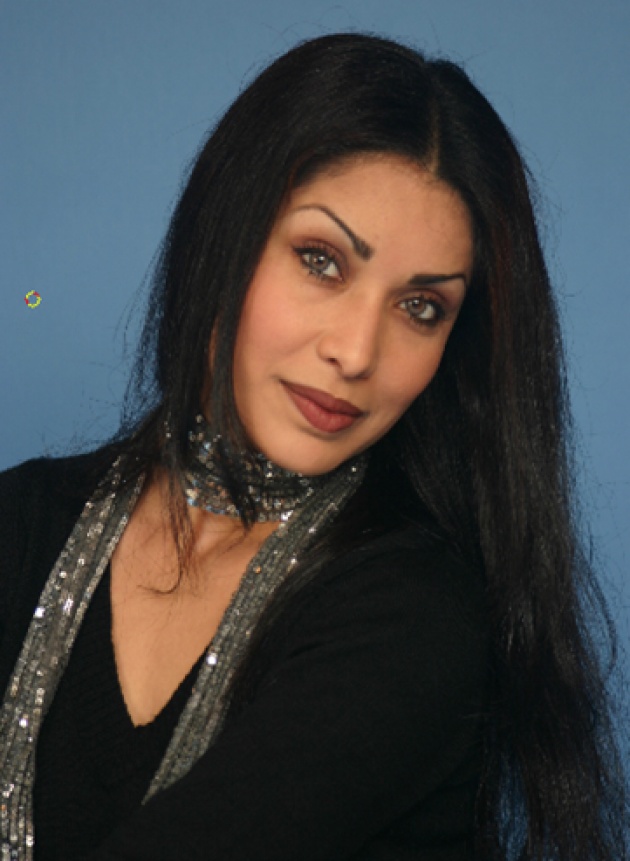 FA: What are your plans for the future?
LA: In the immediate future I will be working on several films, one being my own production. For the long term, I plan to work with different filmmakers on a variety of opportunities that will help advance filmmaking in Central and South Asia. I have great hopes of Afghan cinema expanding and becoming more recognized worldwide, and also being accepted by our own Afghans.
Twitter: @afghansayings
-----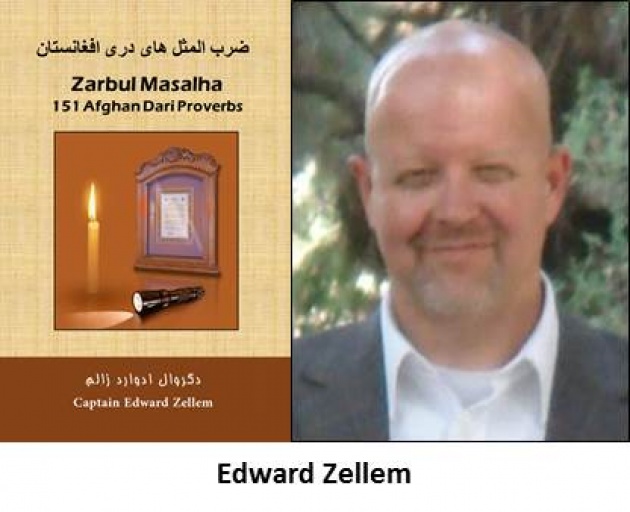 More of Edward Zellem's interviews with Afghan celebrities and thought leaders are coming soon on Women's Annex.
To be notified of new interviews, updates and articles, please visit here and click the green "Subscribe" button.