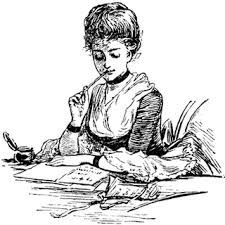 Hengameh is a blogger on Bitlanders who writes really touching blogs. She is a really talented writer and she has written some books. A good writer always experiences what he/she writes. I think if you don't experience the situation, it will never carry any meaning for the reader. Hengameh is young but her books and blogs are really touching and carrying all pains she suffered from in her life. Besides being a writer she is also a very intelligent student. I, myself really like her blogs therefore I decided to to interview her this week.
Tell me about yourself?
"I am Hengameh Hazimi. I was born in a normal Afghan family, my father lost his legs during Taliban and we have suffered a lot from this. I graduated from Mahjube Heravi High School this year. I have attended the University entrance exam (Kankor) and I hope I pass to Literature Faculty."
Looking deep into Hengameh's eyes, one sees a hidden sorrow. Her eyes show that she has a lot of desires which not of them came true. Her desires are not like the ones a typical girl has, that is what makes her special.
How did you decide to write blogs on Bitlanders?
"I have been writing article for a long time, but none of them has been published anywhere. I knew that Internet provides a lot of platforms for publishing my blogs but I had two problems. The first one was that I know nothing about Computer and Internet. The second one was my economic situation. My dad could not afford to for private courses and buy a Computer for me. When I heard about Bitlanders at school I got really amazed, since they were organizing some English, computer and Internet classes and they were also introducing a platform to publish my blogs. I registered for the classes and I have been writing blogs."
Tell me about your writings?
"I have written two books Azmongah Pand and Khaterat Watan Az 1380 – 1393. I have published the first book but due to the economic problems I cannot publish the second one. Right now I am working on my third book. I have written a lot of articles, one of my articles which I write on Corruption got the position of best article among 15 Schools."
Who encouraged you the most in this way?
"It was always my father. Despite all problems he was always there when I needed him. As I said he lost his legs but he never stopped losing hopes and he was always encouraging everyone in my family. My mom and brothers also encouraged me a lot and I am thankful of every one of them."
What is your idea about Digital Citizen Fund?
"I think Digital Citizen Fund is doing an exceptional work here. Bitlanders and Digital Citizen Fund were like a second start point for me. I was getting disappointed in writing, since my articles were not published anywhere. They help students learn and stand on their own feet. There are really few Organizations such as Bitlanders and Digital Citizen Fund who are trying to make changes in the root. I always call them The Explosion of Light in my life. I didn't know anything about Computer, English and Internet. I start to learn and it was really good for me. I am very thankful of Digital Citizen Fund because of all knowledge they taught me. Now I am writing blogs and earn Bitcoins. Bitcoin is a new and good technology. With the help of this new currency we can do our online shopping. Another good thing that I learned in Digital Citizen Fund was the Photography. I participated in Digital Citizen Fund competition and I got the second position among 7 Schools."