Many of my friends told me to write a blog on my great achievement. And the achievement is that I got the gold medal in national kyokishin karate championship Pakistan in 2013. In this blog I will tell you something about my martial arts style and about this championship.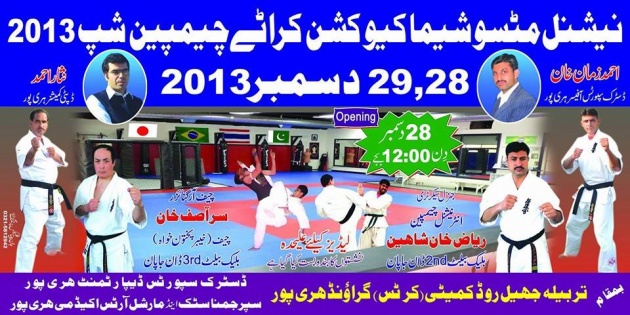 My style is kyokishin kai Kan karate. It is one of the dangerous styles in the world of martial arts. Kyokishin fight is based upon full body contact. It means fighters don't use gloves, shin pads and chest pad or any other safety during fight. The rules of kyokishin fight are very strict because fighter cannot get a point or win until the opponent fighter feels pain. It is a 3 minute fight. If the decision is equal in first round then another round of 2 minutes is given. If again the decision is same then a last 3rd round is given. If no decision is taken, means the decision is equal yet then judges will make the decision on the basis of the their weights. That fighter will win whose weight will be less than the other fighter.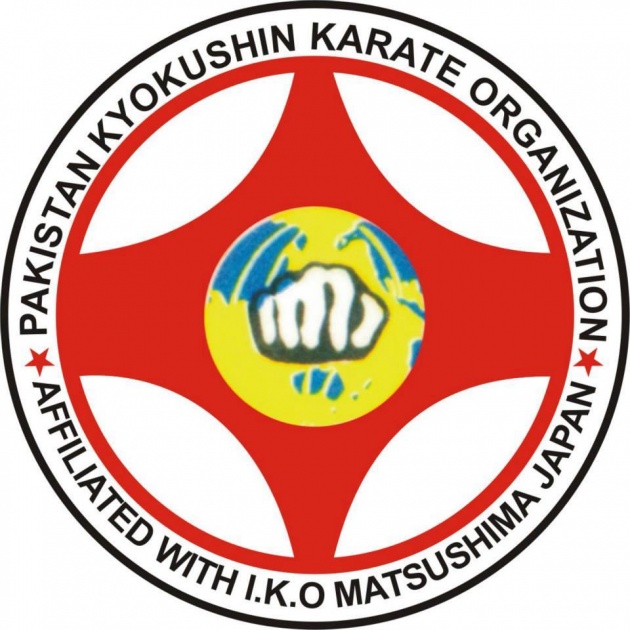 This championship was held in Haripur, Pakistan on 28, 29 December 2013. In opening ceremony many cultural programs and singers performed their beautiful performance. After the ceremony junior's fights were started. On 28 December junior fighters participated.
On 29th dec it was the day of my judgment about my practice and hard work. I was in the weight of minus sixty. 50 to 70 weight category mostly contains good fighters. Now, it was my turn to fight. I was confident about myself. I won the first fight on knock out basis.
I fought four fights and I won 3 of my fights on knock out basis. In my final fight I was nervous a little bit because it was the time of best vs. best. In final fight we fought 3 rounds and the decision was still equal. Now the decision was on the basis of weight. By chance, our weight was also same. Judges were now confused. Then the Pakistan karate chief suggest the corner judges to give them another round of one minute and give the decision the basis of stamina, good technique and perfect attack of fighter. After one minute it was the time of decision. All the judges gave the decision on my behalf and I won the fight.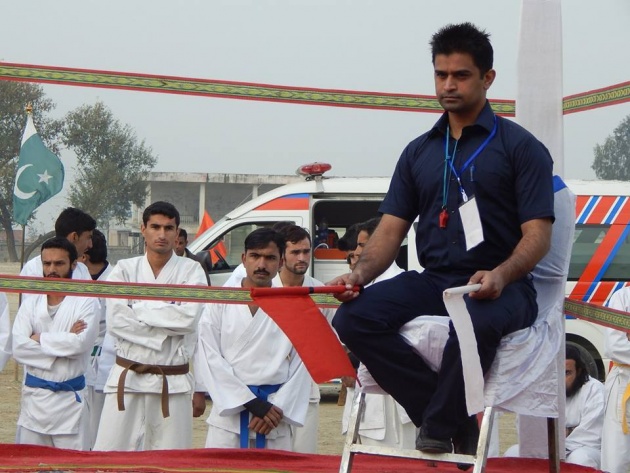 When I came down from the ring everyone was appreciating me on my victory. My instructor Riaz Khan Shaheen was very happy. In the awarding ceremony, Pakistan karate chief Muhammad Azam awarded me the gold medal. It was the happiest day of my life.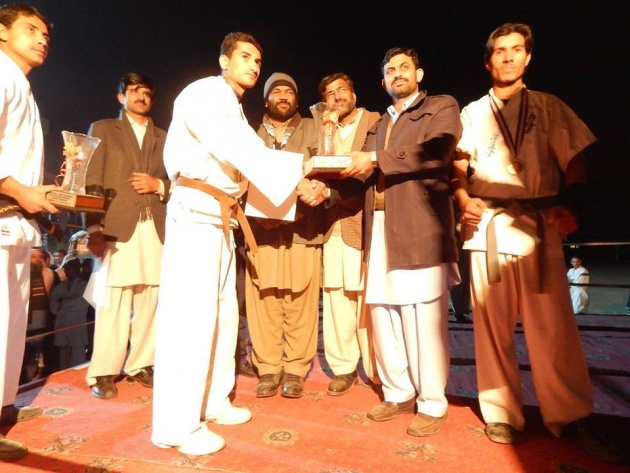 Now, my dream is to become an international champion and by the grace of God I am going to Germany for an international event.