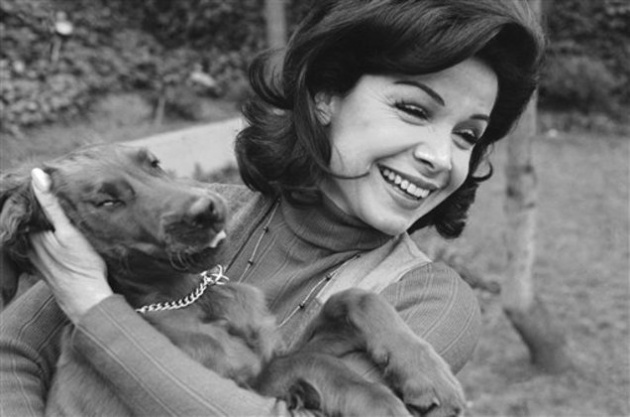 First it was Roger Ebert, then this morning Margaret Thatcher, and now it's the sweet Annette Funicello, one of the best-known members of the original 1950s Mickey Mouse Club, the original Mouseketeer, has passed away. She was 70.

The Annette Funicello Research Fund for Neurological Diseases Inc. posted on Facebook this sad news.

She was just 12 when Mister Disney himself handpicked her to be one of the original Mouseketeers. She quickly became one of the most popular members. Bob Iger, chairman and CEO of The Walt Disney Co. called Funicello a "true Disney Legend." Awwww....

Funicello also tried acting in movies with her first role as Frankie Avalon's marriage-minded sweetheart named Dolores (Dee Dee for short) in the 1963 flick "Beach Party." She starred again as Dee Dee opposite Avalon in 1964's "Muscle Beach Party," "Bikini Beach," and "Pajama Party." And in 1965 in films such as "Beach Blanket Bingo," "How to Stuff a Wild Bikini," and "Dr. Goldfoot and the Bikini Machine."

In lieu of flowers, donations can be made in honor of The Annette Funicello Reseach Fund.