Wow! The Amazing Spider-Man 2 ain't holding back on publicity, they have just released another "electrifying poster" this Saturday, this time facing the hero with the villain! I wonder, are we gonna get even more images and posters next week?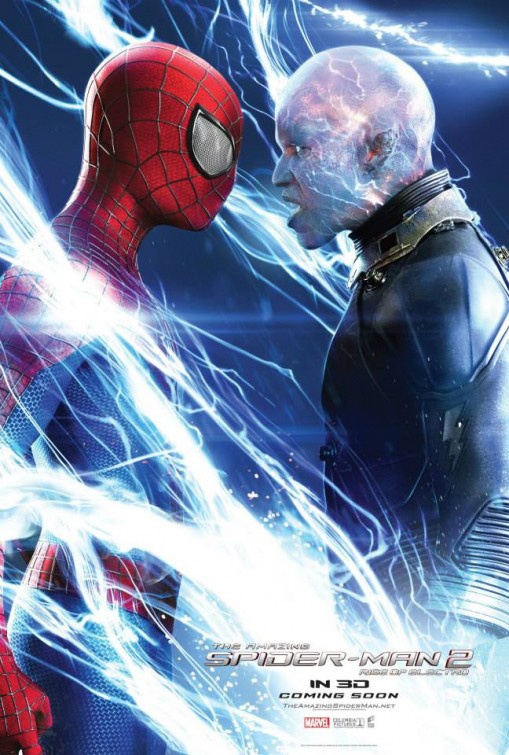 In the film, Spider-Man must protect New York City from Electro, an enemy far more powerful than he is. His old friend, Harry Osborn, returns to town and Peter comes to realize that all of his enemies have one thing in common: OsCorp.

Starring Andrew Garfield, Emma Stone, Jamie Foxx, Dane DeHaan, Paul Giamatti and Sally Field, The Amazing Spider-Man 2 swings into U.S. theaters on May the 2nd, 2014.
Follow Maumau Web TV on facebook and twitter!