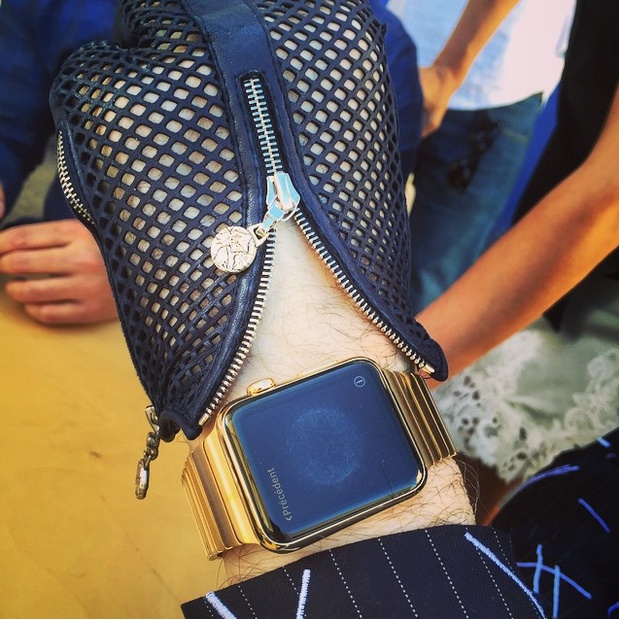 Mr. famous Karl Lagerfeld also as a designer of Fendi and Chanel. This image is a Carl's bodyguard, is Mr Sebastien Jondeau who concurrently serve as model was posted on Instagram.
And even though it was my only of original, Karl And Beyonce whether chagrined Although it is not clear, anyway seems to be no mean that only one of the models in the world.
In the United States with respect to coverage but have been, or whatever struck lot of publicity, thus add value to Apple Watch by get attached to celebrity, It would be strategy of Apple.
This gold link bracelet, I wonder I want you to also released to the general consumer.