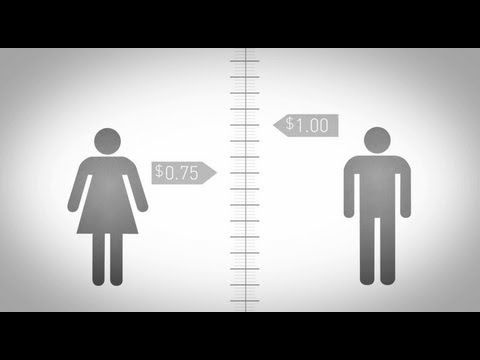 For a woman who is having brothers in her family, will surely know that boys are more competitive than girls are. During various research programs, it has been seen that, even at a tender age, boys are tend to get into challenges, which helps them in their growth at a later stage. Even though, the research done on this aspect is not sure whether it is nurture or nature, the results are obvious as it helps in determining why woman get less salaries than men do.
Some of the research that was done
During a study, which was conducted by the royal society of economics, a short experiment was done for both boys and girls. Short tasks like competition with others in a race were organized and some monetary benefits were kept for the winner. During the experiment, it was seen that girls were averse in competing with the boys, even though they were good. In the case of boys, they were forced to compete, as they were willing to get the monetary benefit that was associated as the prize. With this experiment, the findings were clear which stated that men could take challenges at an early stage.
The risk factor involved
Another research, which was conducted by the Austrian University for finding out the reason for woman being paid less, stated that the risk factor in the job was a factor for woman being paid less. As there are various jobs or rather industries, where risk factor is involved in work, women do not prefer doing them, because of which they are unable to earn what men are earning.
As per the industry experts, one can clearly identify the factors, which are responsible for woman earning less than men do. New reforms and laws have been made by the US government, which clearly states and signifies that a bill would be passed which will give equal opportunity to woman so that they can earn equal to men at the work place.