video credits: Cognitive Class via Youtube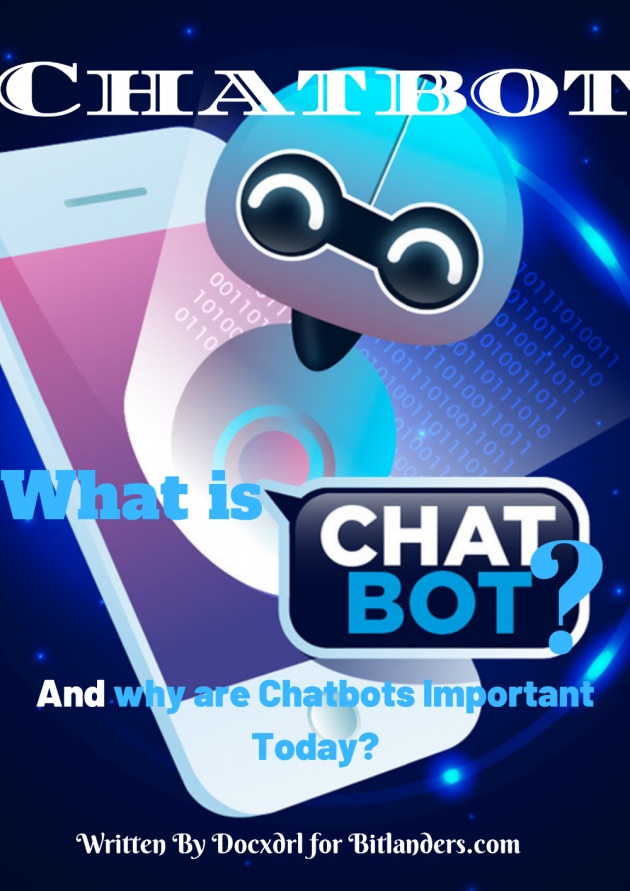 Chatbot: what is chatbot and why are chatbots important today? Image credits: edited Docxdrl on Bitlanders
Chatbots are intelligent robots design to engage prospects/client and customer in business website or social media. These intelligent robots emerged the most recent technology boast in the past few years and they are important in our lives today!
Conversational AI (artificial intelligence) programs have created a new method of engagement to help reduces the response time, streamline the workflow, retain visitors/customers and prospects by introducing chatbots.
AI chatbots are based on an algorithm that imitates human intellect for effective and mutual communication between a customer/client and prospects.
Although chatbots have been around since 1964, however, the recent technological boast has taking the application of chatbots by storm in every business and personal use.
Chatbots are becoming popular because of their ability to respond to various queries, learn and adapt to meet with business and personal demand of a person, group of individuals or business. The Chatbots market is now growing at 24.1%.
Chatbots market was worth USD 864.9 million in 2017 and is projected to reach USD 3146.4 million by 2023 growing at a CAGR of 24.1% over the period of 2018-2023
In 2019, the growing market of chatbots is overwhelming from 24.1% to now 34.75%. The evolution and utilization of real-time messaging applications like WhatsApp, Facebook Messenger, Skype have changed how we keep in touch with one another and our business.
But if you own a business, just messaging your prospects and customer isn't enough; engaging your customers or website visitors via a chatbot has proven to be effective in generating incredible amount of sales.
Although business and personal use of chatbots is gradually increasing, the relative lack of awareness and convenience has restrained the spontaneous growth of its market.
The requirements of virtual assistance, the primitive email support for business and the waiting hours on call to speak to online support has been failing business. This resulted into a modernized way of conversing and doing business by using artificial intelligent chatbots. Considering the last five decades, the history and evolution of chatbots is fascinating.
The History of Chatbots using an Infographic
The best way to explain the history of chatbots without all the technicalities, is to show it. The infographic below explains it all. The story all started with Joseph Weizenbaum's ELIZA programing

image credits
Pramod Chandrayan via Medium
Having seen the history of chatbots till date, how do chatbots work behind the scene?
How do chatbots work?
Chatbots are the next generation of customer and business interaction, but underlying the booming and fast trending technology is, how do chatbots really work?
The answer is simple and complex! To explain this, it involves some technicalities and understanding of machine language or the bedrock of modern AI technology. Depending on the chatbot you are trying to build, the working principles for a simple Chatbot differs from that of artificial intelligent chatbots.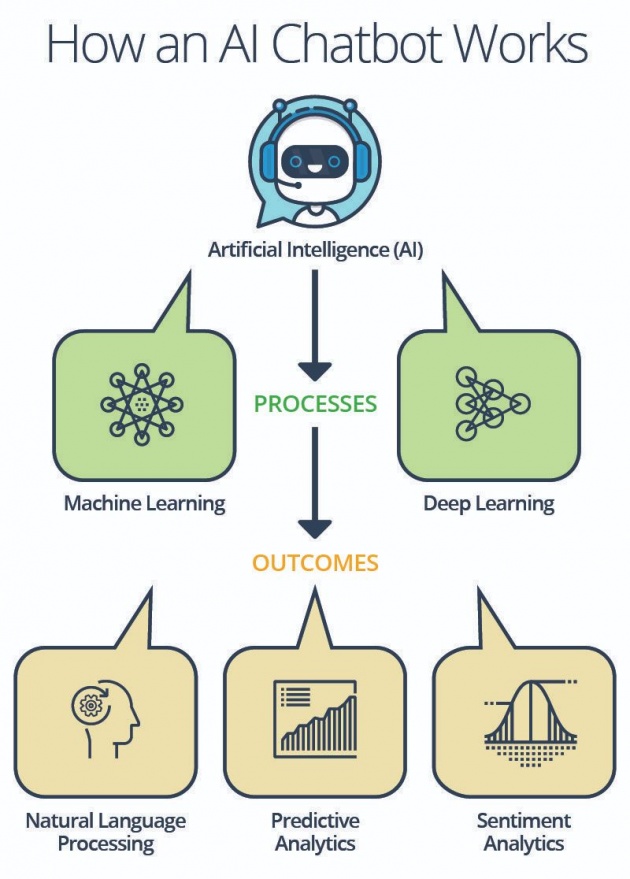 Image credits: Smartsheets
Chatbots simple works by looking up what humans have given as an input/request. Their understanding of this information or given input depends on the parameters used in designing the chatbots; such as Text Classifiers, Algorithm, Artificial Neural Networks (ANN) and Natural language Understanding (NLU).
Combining all these together in a chatbot helps it to work. For a bot to work properly, it totally depends on the design flow of the chatbot. The desired result depends on the underlying parameter used for the chatbot.
why are chatbots so popular today?
Chatbot's application in customer care and other fields of business have been heavily discussed and debated. This has brought the paradigm shift that turns chatbots popular! Not just discussing chatbots had made them popular, the age we are in also contributes immensely;
-The rise of messaging applications
Most internet users are preferring messaging applications than the old method of using email, as stated by the report
The number of US mobile messaging app users will reach 149.8 million in 2018, with that figure growing to 171.3 million by 2022, according to our estimates. The percentage of the US population using a messaging app will be 45.5% this year; by 2022 more than half of the residents will use an app
Brands who are not capitalizing on messaging are missing out in the channel where people are not only sharing the most but also where people are using their most authentic voice to communicate with their closet friends and family
Messages are becoming more preferred than other communication channels by customers and for personal use. This preference has resulted in the sudden boast in the development of chatbots which have been around for decades. Now chatbots are what we have today!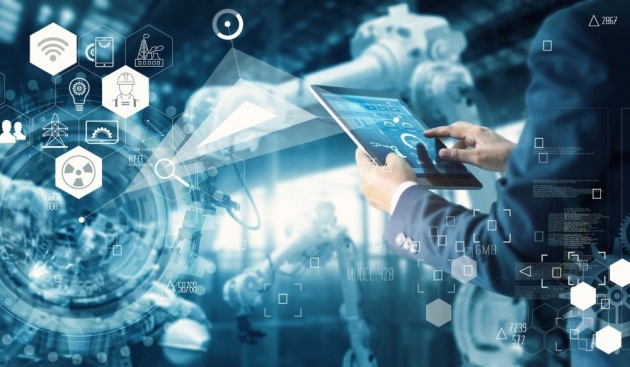 image credits: Twitter
-Quick response expectations of consumers
Consumers are tired of queuing on calls to get responses and waiting for 4 to 5 working days to get emails reply. This, however, forced companies to apt to development of chatbots and to meet the demand of their customers 24/7.
The fact is, having good customer care services provided 24/7 is good for business. It such beats the human factor that affects customer service.
-The hype contributing factor
The Millenials are always looking for a personal connection before any good business transaction can take place. They can't be waiting in long queues or have patience like the people of old before conducting any meaningful transaction. We found that 40% of millennials would prefer purely online customer service and don't want all the hurdles accompanied by unsatisfied services.
Millennials, mobile technology and social media are colliding to radically change customer services as we know it. This new generation will not tolerate waiting in line, repeating their problem to five different people or being treated like a number. Companies that do not adapt risk obsolescence as Millennials become an economic powerhouse
Millennials may want to communicate in their own terms and conditions, as such, via SMS or on social media. Any company that can't keep up with what the millennials are looking for, will definitely lose the customer and inquire bad site review.
With current pressure from the Millenials, several companies want to develop their own chatbots to offer innovative, supportive and an online 24/7 service. These services will ever be ready to meet the demand of the young Millenials. This raises the stakes of the Hype of chatbots.
Why you need a chatbot
There are several reasons for needing a chatbot either for personal or business use. Let's find out some of the need of chatbots that we all have
-Available 24/7/365
Chatbots are designed to work 24/7 and 365 days without any question asked or complain of salary increment or meantime.
Since they are always available, your buyers can get the answers they need about your products, about your personality and other FAQ customers that they may want to know.
-Collection and analysis of data
With the right chatbot in your business, it can help collect information form customers and analyse them based on set parameters. This gives the business owner the desired solution on how to service the customers better and earn more!
-elimination of mundane staff routine
Your sales representative is maybe tired and willing to give up his job because it is the same old routine every day. You can now replace such a mundane and boring job with a chatbot who will never ask for a salary raise and will never give up because the job is mundane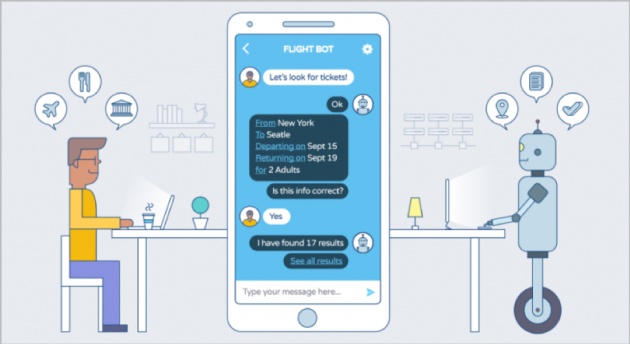 image credits: via Smartinsights
The use cases of chatbots
Chatbots are versatile, this is the reason why its difficult to exactly define what they are and where they can be used. It is actually possible to come up with ideas on how to use chatbots in every business or make it a personal assistant.
The best use of chatbots is automation that is taking over the world today in grocery stores, and ordering kiosk at the restaurant for both small and large business.
video credits: Tech2 Gaming via Youtube
There are still several areas where chatbots are used, here are a few industries
-Ecommerce and customer services
Ecommerce is the most common industry where chatbots and AI technologies are used to replace boring customer experience over phone lines and search tools for e-commerce.
-Healthcare chatbots
Instant messaging apps in the health sector can help fill in the gap of physicians because of the shortage of doctors globally. The app help care for sick people. The idea of using a chatbot in this industry is to provide the patients with information about his/her illness. And if the patient is not satisfied, then they can go see a doctor. Here are some examples of chatbots used in health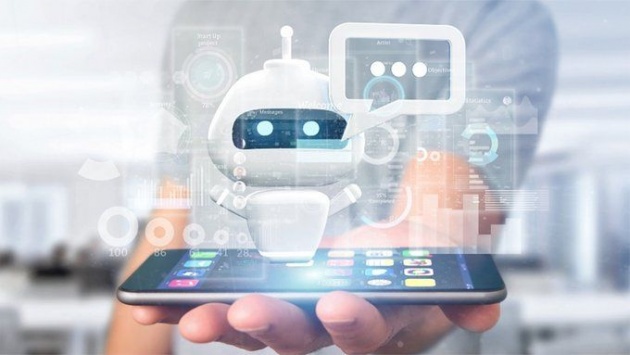 image credits: twitter
Kore.ai: this chatbots connect patients to doctor's direction and can also secure appointments dates and time. The app also helps patients pay their medical bills, refill prescriptions and other medical procedures.
Other examples of chatbots in these categories are HealthTap and Your.Md
However, a chatbot cannot replace an experienced doctor in any way, but can help the patients diagnosed patients and give a prescription.
The difference between a chatbot and a smart assistance
Chatbots and Smart assistance may seem one and same to a layman, but these two, are worlds apart in function and capability.
If chatbots and virtual assistants mean the same thing to you then your understanding of these AI applications requires an upgrade
While both chatbots and Smart assistants are there to provide services to people in need on the website. The big difference between them is how they interact, answer a question and recognised humans feelings. Chatbots can only answer questions, related to their niche, areas of expertise and don't have humour while chatting with you.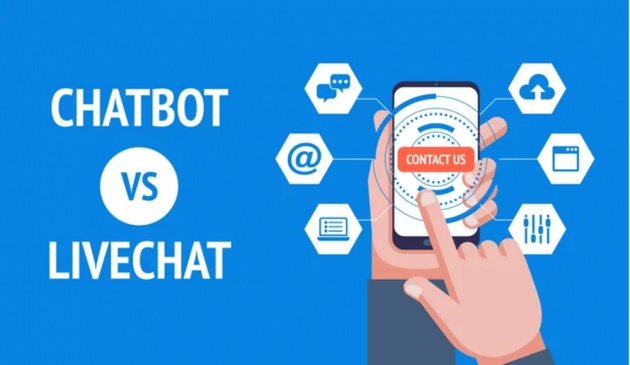 image credits: conversionxl
Do chatbots even sound human? Our answer is: there is nothing that could replace the sentiment of human emotion. Except for maybe dogs
Unlike smart assistant, they can perform more than what is in their job description out of the goodness of their hearts or for the right price.
Today's querlo shall be about what is chatbot (AI and non-AI chatbots ) and why they are important in today's business and personal life.
Chatbots are highly flexible and are scalability to operations & management. This is the reason why the demand for chatbots imitating human behaviours are increasing gradually to handle the human mundane business task and Frequently Asked Questions (FAQ) about business and personal life.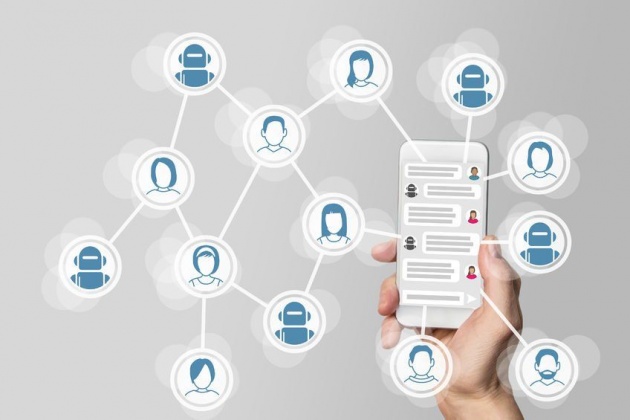 image credits: twitter
More and more chatbots are being developed to cope with voice recognition, voice to text searches and other forms of AI applications in our everyday life. Much emphasis should be made on how to derive more engagement and satisfaction of customers/client and prospects on how to effectively use AI chatbots.
Build a chatbot with IBM
Are ready to build a chatbot for your business or personal use? IBM can help you realize your dream.
Build a chatbot that taps into cloud-based AI capabilities to deliver a responsive interactive experience to customers, employees or partners
Building a chatbot depends on clear understanding of the reason of building it in the first place. This understanding can help you build a better robot for your business that can change and take your business to new heights.
On A Final Note
It is without a doubt, the invention and application of chatbots in everyday life activities are making life easy. Like with all new technological advancement, we don't know much about chatbots and how they affect business and personal life.
Now robots are getting smarter and relieving some virtual assistance jobs online by increasing engagement and be available 24/7. Robots help a business earn more profits by eliminating mundane routine jobs. In the near future, it will be virtually impossible to differentiate between talking with a robot or an actual human being.
Let's be optimistic that one day we will not have to compete with AI devices or chatbots in securing a job or our future.