Video Credits: ColdFusion via YouTube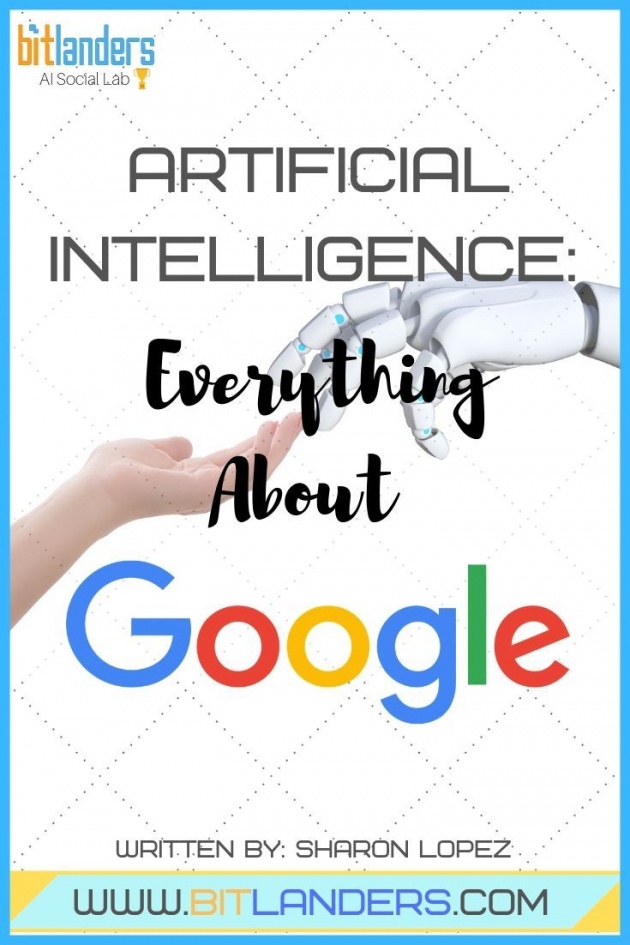 Image Credits: Sharon Lopez via Bitlanders
Graphics Edited via Canva
Google is more than just an internet and computer-related company but also one of the largest, most dynamic and influential company. A name that brought major changes and currently dominating cyberspace. Considered as one of the Four Major Technology Companies alongside Facebook, Apple, and Amazon, Google is continuously reigning in the internet world.
For most people, Google is the most popular search engine. For some, it has become the last resort whenever we are out of words, unable to translate word from one language to another and simply couldn't understand a word or phrase. Oftentimes, if we don't know the answer, it is easier to say, "Google it". We believe that Google knows everything.
Well, apart from being the most popular search engine, it is also worth knowing that Google has other products and services as well. To name some, there is Google Chrome, Google Docs, Google Sheets, Google Drive, Google Streetview. You might not be aware that YouTube and Blogger are also some of the services being offered by Google.
Wait, there's more...Gmail, Google Calendar, Google Maps, Waze, Google Translate. There's a lot more to learn about Google.
Related Blog Post: Have You Dreamed of Working in Google?
THE GOOGLE COMPANY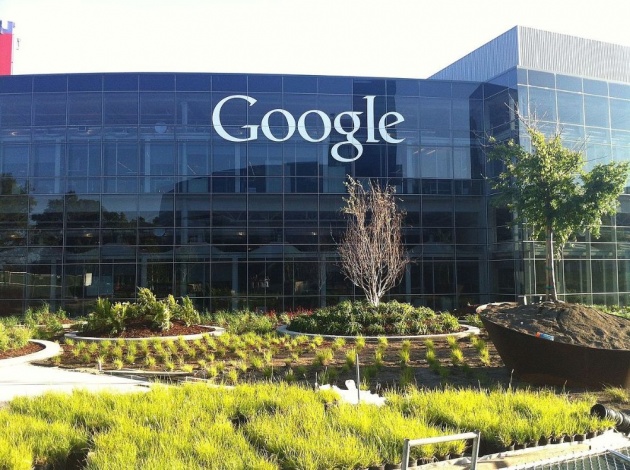 Image Credits: Noah_Loverbear via Wikimedia Commons
Google LLC is a multi-national company based in California that specializes in internet-based products and services which includes advertising, search engine, cloud computing, hardware, analytics, and artificial intelligence. The company was founded on September 4, 1998, by Larry Page and Sergey Brin, both were Ph.D. students of Stanford University during the time. The founders owned 14% of the shares and control 56% of the stockholders voting power through supervoting stock.
In August 2015, Google implemented the corporate restructuring of its business and Alphabet Inc. became the parent company of Google.
Google started in a garage back in 1998 which they rented out from a friend, Susan Wojcicki, now CEO of YouTube. The two founders tried to sell Google to Excite in 1998 for $1 million but the latter's CEO, George Bell rejected it.
Through the years, Google has made rapid growth which resulted in the acquisition of other companies, partnerships and venturing into other businesses. At present, Google is known for its great contribution to the world of the internet.
GOOGLE PRODUCTS AND SERVICES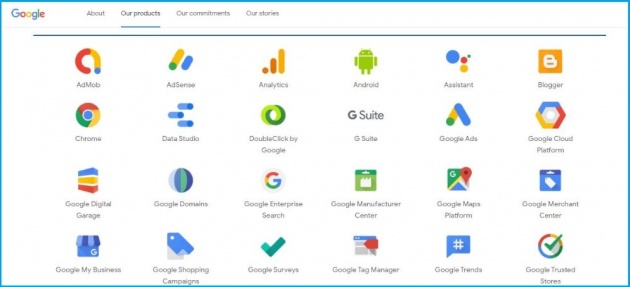 Image Credits: Google
(Screenshot of the Products and Services at Google's Homepage. Note: Not all products were included in the photo)
Google has more than 251 products and services at current times. The products and services include apps for search and exploring, devices, music, messaging, organization tools, creating documents, tolls for growing business, and a lot more products that would be beneficial to our daily activities.
We will discuss these products in a series of blog posts. I will group these products based on uses for easy organization. It may take some time but we will talk about it in the coming days.
WHAT TO EXPECT FROM TODAY'S QUERLO C-BLOG?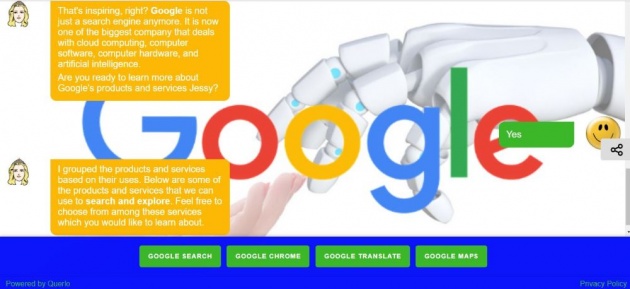 Image Credits: Querlo Screenshot of Everything About Google
I have handpicked this first set of Google products and services to have it presented in this Querlo C-Blog. The services presented herein are those that deal with searching and exploring online. Hope you like it. Don't worry, those which have not included in the c-blog will still be featured in my succeeding blog posts. You may also leave a message if you want some topics to be presented. Enjoy the C-Blog!
CLICK HERE FOR A FULL-SCREEN VIEW
Join me in this Querlo C-Blog:
The history behind Google's success only shows that everything we aim for can be achieved through determination, patience, hard work, and faith. Do you have an idea? What's keeping you from starting towards its achievement? I hope that through this blog post, I was able to share some worthwhile and timely information that we can use towards the achievement of our own goals.
Thank you for reading.
Did you enjoy this c-blog? Are you inspired by the story about Google? Please let me know in the comment section below.
You may also find the following interesting:
How to Get High Rating on Your Next AI-Themed Blog
Artificial Intelligence: The Future of Business
How Artificial Intelligence Can Help in Lead Generation for Your Business
Would you like to earn more from Bitlanders? Join Bitlanders AI-Themed blogging! Learn more about this from Micky-the-Slanted-Salerno's post:
Important Update: BitLanders AI-themed Blogging!
★★★★★★★★★★★★★★★★★★★★★★★★★
Do you need help in creating your c-blog? Let me know and earn more from Bitlanders. You can connect with me on MY SITE and other social media accounts below.
★★★★★★★★★★★★★★★★★★★★★★★★
DISCLAIMER: The views and opinions expressed in this c-blog post are that of the author and does not in any way represent the agency or department she currently belongs.
ADDITIONAL NOTE: The sites mentioned in this post are for information purposes only and links are provided for easy access. The author does not receive any remuneration from the said companies or sites.
★_★_★_★_★
Written for Bitlanders
by ★Sharon Lopez
Date: August 03, 2019
Connect with me!
★ IDEAL CAREER IDEAS★FACEBOOK★TWITTER★PINTEREST★LINKEDIN ★
All Rights Reserved 2019